5 User Feedback Tool Trends for 2022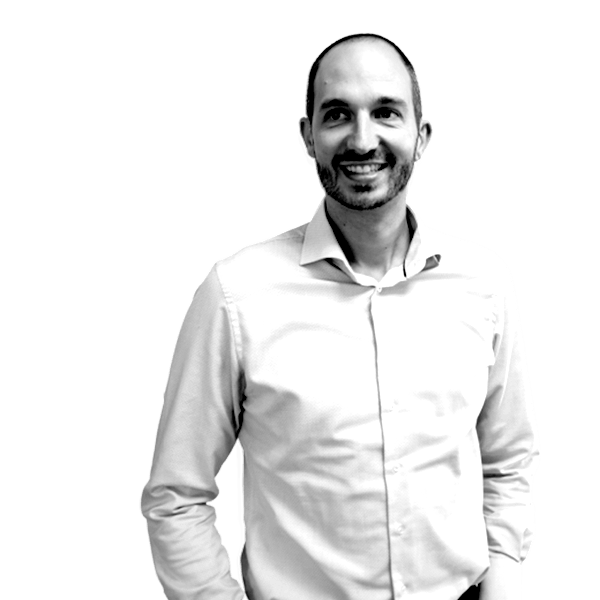 Alexander Hoogewijs
One of the most important pieces of data you can gather as a business owner is customer feedback. After all, building loyal customers is critical to success. So what better way to ensure that you are properly serving them than by gathering their feedback? This feedback will help determine what you are doing well and what you could improve upon to provide an even better customer experience.
A great way to collect this data is with user feedback software. These tools will provide a lot of insight into what your customers are thinking and how they view your business. There are a few popular trends ongoing in the user feedback space.
5 Latest User Feedback Trends
There are many great software products for gathering user feedback, but today we're going to focus on the popular trends among the various options. These are trends that have been picking up steam recently and are sure to continue through 2022 and beyond. User feedback tools have to accomplish two different goals for two different target users:
They need to make the collection and analysis of feedback simple for the business owner.
Feedback tools need to be highly accessible for the user, or they are unlikely to bother providing feedback.
So with those two goals kept in mind, you can't miss out on the following five user feedback trends:
1. Mobile Surveys
It's no secret that web traffic is experiencing a significant shift toward mobile browsing. In fact, in 2021, approximately 55% of all web traffic was through mobile devices. This means user feedback tools must use mobile-friendly surveys.
Because of this, the best user feedback tools now include tools that make the creation of mobile-friendly surveys very simple and straightforward. Surveys created with these tools are highly responsive and allow for many of the text inputs you would typically see in a survey to be replaced with sliders, image selection, and other options that are more convenient for the mobile experience.
2. Two-Way Communication
In the past, customers would fill out feedback surveys, submit them, and they would seemingly be sent off into the abyss to disappear. At least that is how it appeared from the customer point of view. There was typically no response to their feedback, and often no indication that it was even received by the company.
That's why the current trend among website user feedback tools is to provide a means for personalized follow-ups. When customers submit feedback, modern feedback software tools make it easy for a follow-up email to be sent to the customer acknowledging any pain points they had mentioned. Not only is this dialogue a means to discover issues your customers are having, but the simple fact that you've reached out to them directly shows that their problems matter. This is a great way to build customer trust and loyalty.
3. Speech Analytics
Modern technology is getting extremely advanced when it comes to speech recognition and analytics. Just look at the capabilities of the plethora of AI voice assistants that are built into many of the consumer electronics we buy.
Modern user feedback software is looking to leverage this type of technology and take advantage of speech analytics to help collect and analyse audio data. The software will be able to determine whether the customer sounds happy, frustrated, sad, or any other emotion all thanks to speech analytics. This could prove to be even more valuable than a simple text-based survey, as human emotion provides much more insight into satisfaction levels than a simple typed survey response.
4. User Feedback CRM Integration
The more you can integrate the powerful tools you use to run your business, the better.
A current trend in user feedback software is the ability to integrate directly into your customer relationship management (CRM) software. Your CRM software is one of the most important tools in your arsenal, as it helps you to learn about each of your customers by tracking their purchase history, every interaction they've had with your company, and loads of other critical data.
By integrating directly into your CRM tool, user feedback software will allow you to directly import any feedback surveys received to add this data in with the rest of the information on that customer. This is a fast and efficient way to collect user feedback and include it as part of your customer retention plan through your CRM tool.
5. Filtering Options
Manually going through each survey can be a painstaking process when there are very specific data points you are looking for. A modern user feedback software trend is to simplify this with powerful filtering options.
You can filter based on the specific user issue you are targeting, which will provide a means for quickly identifying why customers are dissatisfied. Once you know the reason for dissatisfaction, you can develop a plan to address the issue. If you're finding that one particular issue is common among many customers, it's a pretty good indication of where your improvement efforts should be focused.
If you employ agents within your company, this can also be a useful tool for measuring the job they are doing. For example, you can filter your survey responses to those of customers who were served by one specific agent. If the vast majority of these customers appear to be satisfied, it's a good indication that this agent was performing their job well. This could be a great way to identify employees deserving of extra rewards.
Key Takeaway: Users Provide Feedback When It's Convenient
A good user feedback software, above all else, will make the process of collecting feedback simple for both you and your customers. Most of your customers aren't going to go to great lengths to provide feedback, so trends in feedback software are highly focused on making surveys, polls, and other feedback methods highly accessible.
If you need help with determining the best user feedback features to help bring your business to the next level, SiteManager is here to help. With our new comment module, we got your back. Leave your contact information below and we will reach out to you as soon as possible to discuss how we can help you.
Start building today
Streamline your creative process and keep your team aligned with our collaboration tool.