9 Common Problems with WordPress and Why You Should Consider Alternatives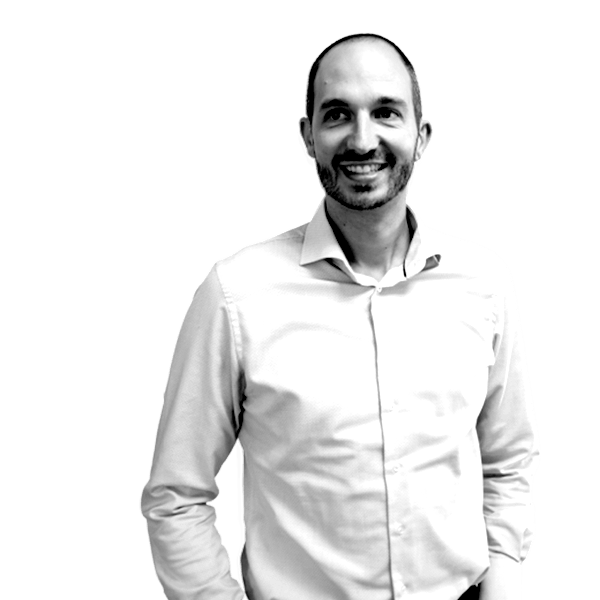 Alexander Hoogewijs
Initially released as a platform for blogging in 2003, WordPress is now one of the most popular content management systems (CMS) on the internet. With about 43% of all websites running on WordPress, the free and open-source tool has managed to conquer the lion's share of the market. With that in mind, it is probably not surprising why web design agencies wonder why they should even consider switching to alternative technology. However, since the platform is being used for something it wasn't originally designed to, a few common problems with WordPress started to arise. That is why we believe that it is time to consider newer technology has entered the market.
WordPress' Pain Points
Thanks to a large community, themes, plugin architecture, widgets, and other features, WordPress has become far-used by content marketers, independent bloggers, or anyone looking to host and build websites. Nevertheless, there are definitely some frustrations and annoyances. We have listed the most common problems with WordPress below. We want to tell you how cloud web design platforms—like SiteManager—tackle or solve these issues.
1. Plugins are Indispensable
WordPress comes with a seemingly endless range of design themes to create web pages. When you decide to purchase a template, you typically get fully designed website pages that only have to be updated with your own branded image and text content. The core software of WordPress' templates, however, oftentimes lacks many basic features - such as SEO, social media, in-depth analytics. As a result, there is no other option but to search for third-party plugins.
Plugins can be great, and for many people they are one of the main advantages of WordPress. The most sought-after plugins, nevertheless, are usually not free, and if they are, they come with some headaches.
Having to resort to external plugins for basic website features, leads you having to squander precious time. Besides needing to search for the right plugins you need for your website, you need to download them and install them. Moreover, if you want your website to remain functional at all times, you regularly need to verify if all plugins are still supported or up-to-date, and manage any necessary updates. Plugins, therefore, are on number one in common problems with WordPress.
2. Themes are More Limited than They May Seem
Another one of the most common problems with WordPress is the scarce possibilities to edit or update themes. Although WordPress offers over 31,000 themes in total, and many designers find them helpful to get started, they are hard (or even impossible) to edit.
A common frustration is that changes to the theme get undone after updating.
I'm not a fully skilled frontend developer, but I master HTML5 and CSS. I wanted to create unique designs and started changing the code of the templates. But these WordPress templates are not made for editing. I started losing time and I got frustrated.
- Sofie Liesenborghs, graphic design studio Buro Knal
Moreover, some free themes can throw a major wrench into your website works, and, if you're not careful, cause irreparable damage. Admittedly, it does not imply that all free WordPress themes will wreak havoc on your website. However, if you happen to have opted for one with faulty coding or one that's painfully out of date, you may regret not having chosen an alternative.
3. Security is Vulnerable
Although WordPress is a fairly secure platform from which to run your website, it is open-source. Consequently, one of the most common problems with WordPress is that anyone can find the source code and learn how it works. For experience developers, this can be an advantage, as it allows for customization when you know what you are doing. However, open-source also makes your website vulnerable and compromised.
A recent Sucuri report shows that 75% of the hacked websites they reviewed were built on WordPress. The first place hackers will turn to when they want to gain to your website, is the main entryway, a.k.a. your admin login page and panel. Be that as it may, WordPress' default security configuration remains a serious liability, as its administrator panels, for example, don't contain multifactor authentication, nor a limit on failed login attempts.
One of the most-used CMS platforms washes its hand in innocence when it comes to properly securing your website, as it unfortunately leaves you fully responsible to cherry-pick and implement the appropriate high-quality security plugins. Credit card skimming and SEO spam are also two security menaces that are becoming more common problems with WordPress websites.
4. Updates Are a Never-Ending Nuisance
A fourth common problem with WordPress: it rolls out updates—a lot. If you are running a small setup, these will fortunately often happen automatically. However, it is not only WordPress who releases a plethora of updates. If your website is running on a well-maintained theme or plugin, you're regularly going to receive updates from them as well.
Although, we can only cheer for resolved known bugs, patched up security breaches and improved functionality with each new iteration, too much is just too much. The annoyance factor can reach an all-time high when you see a new update pop up every time you log into WordPress.
As if the multitude of updates wasn't enough, running any system updates can also cause issues rather than solve them. Automatic updates, for example, will typically fail if you have any customization to your website. Updates can also trigger plugins or themes to malfunction or to become incompatible.
I underestimated the time spent to update the WordPress versions on my server. I had already built over 20 websites in WordPress when I realized something had to change.
- Sofie Liesenborghs, graphic design studio Buro Knal
Continuous updates can definitely be an unwelcome distraction. Finding the cause of one or multiple update issues and fixing them can be all too time-consuming and common problem with WordPress.
5. Page Speed is On The Slower Side
Another of the common problems with WordPress is that the platform simply isn't the fastest out there. Trying to speed it up can be tricky, especially when you're running third-party plugins and customized themes that bloat your code. But page speed is increasingly becoming more important.
Having a slow website can seriously reduce customer satisfaction, and as a result, causes visitors to leave your website. In addition, a lesser than ideal page speed can also impact your SEO performance, as Google's algorithm takes page load time into account.
6. Customized Backend Require Customized Approach
Number six in most common problems with WordPress? Customized Backends. As the typical WordPress setup always requires some degree of customization, based on plugins for example, also the backend of each website is often going to be extremely different. It can be frustrating to learn how every specific WordPress account is set up just to make simple changes to it—especially when you're in charge of managing several websites for clients.
Furthermore, the fact that the backend of each WordPress looks distinctly can entail a huge hindrance in terms of troubleshooting any issues. After all, any step-by-step WordPress support walkthroughs won't offer a one-size-fits-all solution for the platform. As a result, to tackle any issues properly, you would need to analyze and research them individually. Consequently, it can be more challenging to find support that applies to your specific issue, and subsequent downtime can be harmful to your business.
7. Error Messages Occur Frequently
If you're working with WordPress, you'll probably have encountered syntax errors or even the "white screen of death". Although errors are going to occur on any platform, they can leave you frustrated as you don't get much information about the problem.
The advantage of using WordPress is that there's a considerable community and a lot of information to be found online. But looking for an answer to your particular problem can sometimes feel like searching for a needle in a haystack.
8. Data Backups Are Not Included
Another common problem with WordPress is that it does not come with a built-in data backup system for its main platform. You may therefore be at potential risk of losing all your data customized theme styles, users, user information, site content, and more.
Unless you take precautions yourself by installing yet another plugin for backups, one wrong click could result in irreversible consequences. It is relatively straightforward to install a backup plugin such as BackupBuddy or UpdraftPlus to prevent losing a big portion of your site. However, data backup plugins mostly require a bit of configuration to fit your needs and storage limits may always be a concern. Moreover, you may have to verify update your data backup plugin and also ensure it continues to be compatible with each update that WordPress issues. In short, data backups are also one of the common problems with WordPress.
9. SEO Settings Are Flawed
The default WordPress URL structure—a mishmash of the post ID, date, title, category—is far from pretty. As a result, it is poorly optimized for search engines. And, if you truly want to optimize your website for search engines, you'll need another (sigh) plugin to enable you to change those settings.
WordPress alternatives
There are plenty of WordPress alternatives worth considering because they offer a simpler (or more flexible) approach. Although we don't mean to toot our own horn, but SiteManager is definitely one of them. Other players like Wix, Shopify, Drupal, Squarespace or Ghost, each also offer their own unique selling points, and you won't run into the same common problems with WordPress,
Common Problem with WordPress Solved in SiteManager
1. Plugins
At SiteManager, we build all integrations and plugins in-house. This way, our platform is not reliant on third-party plugins. As a result, it produces clean and optimized code. Installing plugins does not require any complicated step-by-step installation procedures. On the contrary, adding plugins to your website in the SiteManager platform is only a few clicks away.
You can also rest on your laurels that our plugins will always stay supported and will remain compatible with your website.
2. Themes
SiteManager offers you the choice: the freedom to start from scratch, or the convenience to start from a theme. We have a variety of themes available in our library, which can be fully customized. With the developer application, you have full access to the code to make the necessary changes as you please.
3. Security
If you're building websites on WordPress, you're also fully responsible for providing an SSL, doing updates, maintenance, and hosting. SiteManager, on the other hand, offers you an all-in-one solution. We run a safe and secure system, set up the hosting, provide your website with an SSL, and keep everything running smooth. Should you run into any trouble, you have a single point of contact for everything.
4. Updates
SiteManager gladly takes this weight off your shoulders. We regularly take care of updating your websites, and we ensure that all plugins available in our library are up-to-date and compatible with other integrations.
5. Page Speed
SiteManager delivers optimized and clean code because we build all themes and integrations in-house. Building an optimized website for your client becomes child's play with our Page Speed Module that enables you to speed up your website with a single click.
6. Backend
In SiteManager, the backend is much more consistent. As we mentioned, the code, the integrations, and plugins are all coded in-house. If you run into trouble, our customer success team can easily understand your website's configuration and help you out.
7. Error Messages
SiteManager comes with a dedicated customer success team, ready to help you when you get into trouble. Stop losing time with scouring the internet for answers and enjoy the advantage of having a single point of contact for all your problems.
8. Data backup
While a common problem with WordPress is that it does not come with a built-in data backup system, SiteManager makes a backup of your website every day. Accidentally, deleted important content or ran into any other trouble? Our customer success team will help you out.
9. SEO
A beautiful website is great, but pointless if your SEO settings are left unattended. SiteManager comes with a complete SEO tool stack, making it straightforward for you to optimize your websites for search engines.
Main Takeaways
There is no arguing that WordPress is a great platform to build websites. Yet, for designers and developers, common problems with WordPress can make it a frustrating platform to work with.
SiteManager can be a newer, more advanced alternative, as it is a time-saving, collaborative tool stack for designers and frontend coders to build websites in the cloud—working alone, with freelancers or in a team. For each common problem with WordPress listed above, SiteManager has come to offer a solution to tackle said problems.
Curious to explore SiteManager's platform? Sign up for an account and discover yourself if our platform meets your expectations.

Start building today
Streamline your creative process and keep your team aligned with our collaboration tool.