4 Newest Figma Features That You Should Know About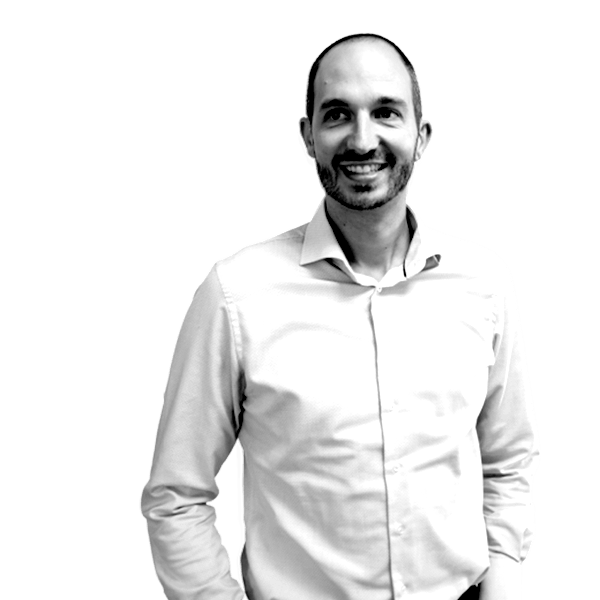 Alexander Hoogewijs
If you are a web designer, there is a good chance you are familiar with Figma. Using a reliable platform goes a long way in validating your work when designing web content. This article explores outstanding newest Figma features that show why you should consider Figma as your partner for content creation and the many benefits it provides to make your work easier and more efficient.
1. Stay Mobile with Figma
With the Figma mobile app, you can access files and prototypes from anywhere, anytime. Moreover, you can enjoy services such as sharing files, browsing several workspaces and mirror frames from the comfort of your desktop or mobile phone. Figma mobile app displays files from a single organization. Suppose your account is active on Figma, but you have a problem accessing files; they might be in a separate account or organization. To switch accounts, click on your organization's logo in the top-right corner and switch to another organization. Should you want to view a prototype from your handset, then long-press the screen to view the menu.
2. Easy Chat Using Audio
On Figma, you can from now on use audio for live conversations with other participants on your Figma and FigJam files. Audios help explain ideas quickly where necessary, instant collaboration and conversations, align with fellow collaborators and present ideas for feedback.
Your audio options are numerous. You can incorporate audio with other features, such as:
Emotes and stamps in FigJam to share reactions on ideas and designs;
Cursor chat to type quick responses;
Observation mode is available to follow a participant's view while presenting an idea.
To set up audio, you will need to grant Figma permission to access your microphone. Additionally, you can choose a default speaker or microphone. After granting permissions and joining a conversation, a tab indicator should appear in your file tab to confirm that your microphone is in use. To allow fewer interruptions if you need to switch between pages, each file holds a single conversation at any given time. Figma confirms your successful joining of a conversation with a green indicator label in your audio controls.
When a person is talking, their avatar bubbles up to the toolbar as their cursor creates an audio pulse subject to the sound volume coming into their input device. To leave a conversation, click on leave in your audio controls or close your file tab. If you are mute for a long time, a modal appears to ask whether you are still present. With no response, your audio connection is terminated. Once the last person leaves, the conversation comes to an end. Every individual with access to a file can use audio. If you wish to remove someone from an audio conversation or control joining, all you need to do is remove their file permissions.
3. Branching
Branching is also one of the newest Figma features. Branches refer to exploratory platforms where designers can access new ideas without making adjustments on the main file before approval. These branches are ideal for preserving the authenticity of approved designs whilst allowing room for experimental work. Thus, managing your files as a single source of truth is possible when it is time for a more elaborate approach to your designs.
Figma considers user feedback. With the emergence of more design teams, better control was critical. The concept of branching originates from the software development world, whereby changes to files are local. On the contrary, Figma is online. This means that adjustments to files are in the cloud. The main file consists of branching, with branches working similar to a regular Figma file. Permissions and access controls for viewers and editors remain unchanged.
4. Explore the Figma Community
The Figma community traverses all Figma users. As a result, you can browse and search through many publishes, including wireframes, icon packs, illustrations, and so on. The Figma community also allows you to upload Figma files for anyone to assess, reuse or remix. With many creators signing on the platform, the interaction is splendid, and access is simple.
To browse the entire collection, you should subscribe to the beta package. Large designs such as Google and Microsoft have developed whole design systems that you can peruse to find inspiration. Additionally, you will need to be part of the beta to publish your files on the app.
Once you get in touch with the Figma community, you can search, explore tags, surf, claim a profile handle and like and copy files.
Bottom Line
Figma is a wonderful designer tool, and we are always excited to hear about the newest Figma features. Maybe you became even more enthusiastic about using Figma for your next web design project, too?
In that case, be sure to have a look at our Figma Beta program! The program allows you to explore the Figma integration module - and the newest Figma features, of course - in our SiteManager platform to help you streamline your web design to website flow.
Not familiar with SiteManager yet? Go ahead and create a free account to discover if our platform is what you may need for all your web design projects.
Start building today
Streamline your creative process and keep your team aligned with our collaboration tool.