Is Agency Intimacy Our Best Opportunity For Growth?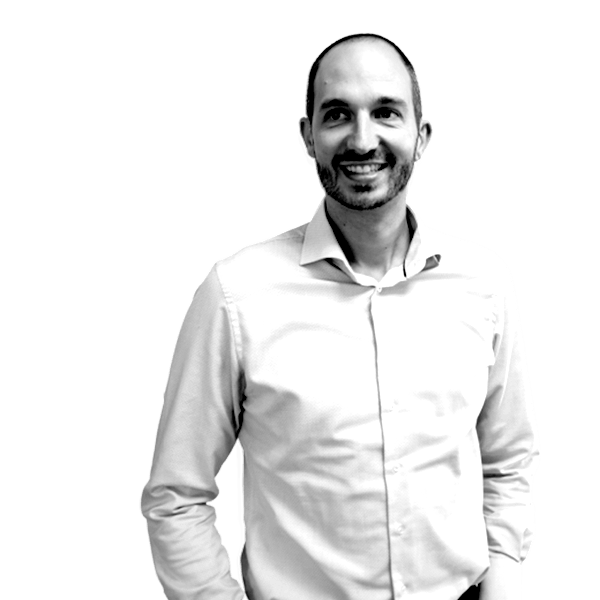 Alexander Hoogewijs
Agency intimacy is essential for the well-being of the customer relationship. It builds customer loyalty, drives word-of-mouth referrals, and helps your business innovate. Here at SiteManager, we understand the importance of agency intimacy. Today we wanted to take a look at this subject in-depth: what is agency intimacy, why it's important, and how we're able to use it to meet your wants and needs as a designer, content marketer, coder or project manager.
In the world of web design, collaboration is what brings projects to a higher level on a shorter notice
Web design is a collaborative endeavour. As a web design platform, we at SiteManager understand the importance of collaboration to ensure the smooth running of a web design project. We also understand the role agency intimacy plays in collaborative efforts.
Agency intimacy refers to the relationships businesses build with their clients. At its core is the customer support – the most powerful tool at a business's disposal to build those relationships. Good customer service ensures businesses and clients can better collaborate on projects and, in the world of web design, this is all-important.
The downfalls of not having standby customer service
Having standby customer service prevents a lot of industry pitfalls that could otherwise sink a business. These include:
Lack of innovation
Collaboration breeds innovation. Without knowing what your customers want, businesses are unable to meet those needs. A killer customer service experience ensures businesses always have their finger on the pulse of their customer's wants and goals. This, in turn, gives them ample feedback to be able to pivot their product offering to meet those goals.
Companies must innovate to stay relevant in today's fast-paced market. Web design, especially, moves incredibly rapidly. To stay ahead of the competition, businesses must be able to change, evolve, and innovate. Customer service allows them to do that.
Your customer lifetime value drops
A customer's lifetime value is the average amount of money a business receives from its customer base. As they get repeat business, the customer lifetime value increases. As they shed customers, it drops.
Studies have proven that it's more expensive to get new customers than keep current ones so a plummeting customer lifetime value is bad for business.
Current customers benefit from good customer service. It ensures customer needs and wants are met and that their satisfaction is prioritized. Without customer service, businesses risk alienating their current customer base, losing customer lifetime value in the process.
Loss of employees
Even the best employees are prone to stress in the wrong environment. A company that lacks in customer service is such a one. This is because a company lacking in customer service often deals with angry customers – a stressful experience for those in customer-facing roles.
Stressing out employees in this way is a great way to lose them. A lack of customer service often leads to employee burnout and eventual resignation. Ensuring good customer service, then, is essential to employee retention.
What if we told you we have the customer service you need
Here at Sitemanager, we understand the importance of customer service or what we call "agency intimacy". Agency intimacy is our way of describing the meaningful relationships we build with our clients – digital and creative agencies that run web design projects.
Unlike our competition, we offer killer customer service that enables agencies to work harder, smarter, and faster on projects. Our platform is centred around collaboration so our customer service is essential to our offering.
No more jumping through different forums to find the solution to your problems. No more wasting time researching technical difficulties. With our agency intimacy offering, you're able to focus on what you do best: build killer websites.
The benefits of Agency Intimacy
Agency intimacy has a slew of benefits, both for us as a business and you as a customer. Here are just a few.
Customer loyalty
A loyal customer sticks with a brand and, often, makes repeat purchases. As we've already mentioned, repeat customers are a boon to businesses. Developing customer loyalty, then, is a great strategy for increasing conversions and pushing your bottom line.
Customer loyalty is also great for the customer. Finding a business that addresses their pain points, meets their wants and needs, drives up customer satisfaction and wellbeing.
Agency intimacy directly benefits customer loyalty. By building a collaborative relationship with clients, businesses boost loyalty and strengthen bonds.
Word-of-mouth referrals
Great customer service is a talking point. It gets customers recommending businesses to their friends and colleagues and that's a boon for brands.
Word-of-mouth referrals are some of the most valuable customer acquisition tools at a business's disposal. This is because people trust those they know. They're more likely to buy from a company that they've been recommended than one they've been exposed to cold.
Agency intimacy boosts the potential for positive word-of-mouth referrals. The more satisfied a customer is with a business, the more likely they are to recommend that business to others and agency intimacy directly builds that satisfaction.
Increase conversion
Increasing your conversions is imperative to the survival of your business. Without conversions, after all, you have no income. Anything you can do to boost conversions is a boon for your business.
Bad customer service is a massive red flag for customers. It can lead to them being hesitant to buy or backing out of sales altogether. Building agency intimacy, therefore, is a great way to increase your conversion rate.
SiteManager, your collaborative and creative partner to blow your clients and consumers away
SiteManager is a premier web authoring platform that understands the importance of agency intimacy and customer service. Our offering isn't just technically efficient, it's also well supported by a team of customer service professionals.
Get in touch today to see how collaborating with us can help you build your own agency intimacy and help your web projects succeed.
Start building today
Streamline your creative process and keep your team aligned with our collaboration tool.