Google Analytics, Google Tag Manager, and Google Search Console: What Should You Use To Measure Website Performance?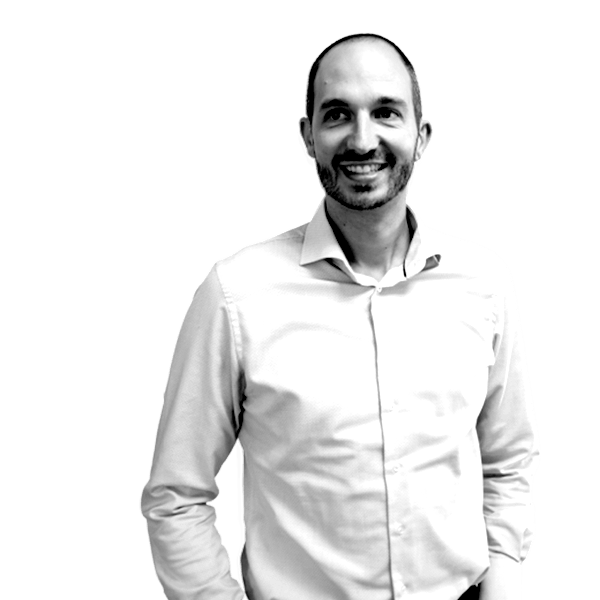 Alexander Hoogewijs
As a digital marketer or agency, one of your biggest (and most impactful) responsibilities is to help improve website performance. With the world becoming more digital-first by the second, having an optimized website is more important than ever before. Having a quality site can help drive high-quality leads and keep new visitors engaged. So, how do you measure website performance?
There are a myriad of tools available to do this. As a result, it can become overwhelming to choose the tools that are right for you. You want to maximize the benefits each tool has to offer, without investing time (and money) in features and tools you don't really need or could easily be replaced by tools you are already using.
In a software sea full of website performance tools, this blog article will break down some top analytics platforms – Google Analytics, Google Search Console, and Google Tag Manager. You'll leave this page feeling confident with how to best implement them and how they overlap to deliver the ultimate website performance analytics.
Google Analytics
What is Google Analytics?
Google Analytics (or GA) is a web-based website performance analytics tool that helps you measure and track traffic on your website. It can be used to track marketing activities across any page on your website and provide an overview of user behavior.
How does Google Analytics work?
Google Analytics uses cookies to track how a user moves through your website. From page visits and clicks, to even purchases – it collects all the information you need to effectively understand how visitors interact with your website. There are many default reports available, but you can even create custom reports to answer questions such as:
How many users are visiting your site? (Site traffic)
Who are these users? (Where are they located?)
How are users finding your website?
How long are users staying on your site?
Are users performing certain actions? (Conversions, sign-ups, other custom events, etc.)
To measure your website performance with GA, you just need to add the tracking code to your website.
What are the benefits of GA?
Google Analytics collects all the data on your website and puts it together also relatively simple to use, making it the perfect tool for a new marketer. The main benefits of GA include the ability to track acquisition (where your users came from) and behavior (how they're interacting with your website). You can segment and visualize your data to help you monitor goals and traffic. You can then use this data to inform marketing decisions and changes on the website. One of the best things about Google Analytics? It's free to any user with a Google account.
What are the risks of not using Google Analytics?
Without a web analytics tool like GA, you won't be able to understand your website performance. How users move through your site is also an indication of how effective your marketing campaigns and website are. Looking at the data closely is how you can make data-driven decisions. If not, you could be missing out on significant opportunities to grow your site and business.
What other similar tools are available, and do they differ?
While GA is easily one of the top tools on the market, there are several other analytics platforms available to marketers and web developers. Other search engines like Yahoo also have their free web analytics tools.
Some examples of 3rd-party analytics platforms include Woopra, Leadfeeder, and Intercom. While these tools have benefits, such as being able to sync data from other platforms or back-end trackers, they require an additional subscription. The additional benefits may not outweigh the potential costs, since GA is already an extremely robust analytics tool.
Google Tag Manager
What is Google Tag Manager?
As the name implies, Google Tag Manager (or GTM) helps you tag events or activities on your website. This, of course, can be useful to help measure your website performance. Using GTM, you can add these codes and tracking pixels to your website without having to make any changes to the code. You can then use the software to name, organize, and label these tags.
How does GTM work?
After Google Tag Manager is installed on your website, you'll be able to select triggers for your tags, which tells GTM to collect data related to that tag. You'll also select variables to help determine if the conditions of the trigger have been met.
For example, let's say you want to know every time someone clicks on a button. You can set up a trigger so that when someone clicks the button, Google Tag Manager fires a tag and then collects the related information. Then you can send off this data to other platforms like Google Analytics to help inform your overall website analytics.
Google Tag Manager uses the same functionality to incorporate 3rd-party tracking tools onto your site, like Facebook tracking or even heat map tools.
What are the benefits of Google Tag Manager?
Like GA, Google Tag Manager is also a free website performance tool for any user with a Google account. GTM is helpful because it allows you to use tracking codes without having to make updates to the web code. It also helps keep all your codes or tags in one place.
Moreover, Google Tag Manager makes it possible to collect data in Google Analytics that wouldn't otherwise be available.
What are the risks of not using Google Tag Manager?
By not using GTM, you could be missing out on important data about your website and users. Combining with 3rd-party tools, there is so much information you can learn from your website.
Instead of using GTM, you could also choose to implement tracking codes and pixels manually. However, if you're not a developer, you run the risk of disturbing the code on your website. It can also be extremely time-consuming, and large volumes of code can slow down your site speed.
What tools are similar to GTM, and how are they different?
Analytics tools like Amplitude and Segment are really great alternatives to Google Tag Manager, with similar functionality for tracking specific events and user behavior. However, they are primarily designed to be product analytics tools, which might be more comprehensive than needed for a marketing website. They are also relatively expensive and require development resources to implement – which may not make sense as an investment for smaller businesses.
Google Search Console
What is Google Search Console?
Google Search Console (or GSC) is a tool that helps marketers and agencies understand their Google Search performance. The website performance tool tells you how Google is ranking your site on the search engine results page (SERP) and what keywords or pages are driving the most traffic to your website. If SEO performance is a priority for your business, Google Search Console is a must-have.
How does Google Search Console work?
GSC takes the pages on your site, as well as the data from their search engine, to give you an overview of how your website is performing organically. It can tell you things like:
Search queries – what keywords and phrases are people searching to find your site
Impressions – how many people are seeing your site on the SERP
Click and Click-through-rate (CTR) – how many users are clicking to your site
Average position – what is the average position your site is ranking on the SERP
Top landing page – which pages are getting the most impressions and clicks
Countries – which countries are users searching for your site
GSC also reports on-site technical performance, such as landing page speed and other errors that might impact the user experience.
What are the benefits of Google Search Console?
Google Search Console is key for helping improve your site's SEO. With Google being the biggest search engine in the world, getting data directly from Google can help inform your SEO strategy.
Using this data, you'll be able to monitor your performance and identify areas of improvement. You can also perform tasks such as Request Indexing or Remove URL to help Google understand what pages you want to be shown on the SERP.
What are the risks of not using GSC?
Organic search is one of the best ways for growing websites to attract new visitors. If you don't rank high on the search engine results page, it can be challenging for people to find your site. While Search Console won't help you rank better, it helps you understand your current site health and performance.
Even if you do have high search rankings, GSC can help identify what keywords and pages are performing the best. You can combine this information with your Google Analytics data and make adjustments to your content strategy as necessary.
Alternatives to Google Search Console
There are many tools to help marketers improve their SEO. Ahrefs and SEMRush are some top 3rd-party tools for tracking search performance. While they are fantastic tools, GSC gets you all the relevant data straight from the source (Google). Because Google has access to its own internal sources for this information, complete information isn't always available through other tools. They also don't connect directly to the rest of your website performance tracking in Google Analytics.
If search marketing is a priority for you, consider using a combination of GSC and other search platforms to get the most comprehensive data.
Do I need Google Analytics, Google Tag Manager, AND Google Search Console?
The answer is yes – but don't panic. Having three separate platforms might sound overwhelming, but they're actually designed to work seamlessly together and complement the data you get from one another.
Google Analytics is the tool that helps you report and analyze the activity on your site, while Google Tag Manager helps you fire tracking codes that can be used within your analytics. And finally, Google Search Console helps you measure SEO and site health to understand how search users reach your website.
While each website performance tool seems similar, they each have different functionalities and their own unique subset of information. They're extremely useful individually, but as a trifecta, Google Analytics, Google Tag Manager, and Google Search Console turn into a powerhouse for data analytics. Using all three together is the best way to get a holistic picture of your website performance.
If you want to add Google Analytics, Google Tag Manager, or Google Search Console to your web projects, simply navigate to your project's upgrade center. Next, select SEO and Analytics to add the tools you want to your project. Be sure to have a look at our knowledge base for a more detailed step-by-step approach.
Start building today
Streamline your creative process and keep your team aligned with our collaboration tool.