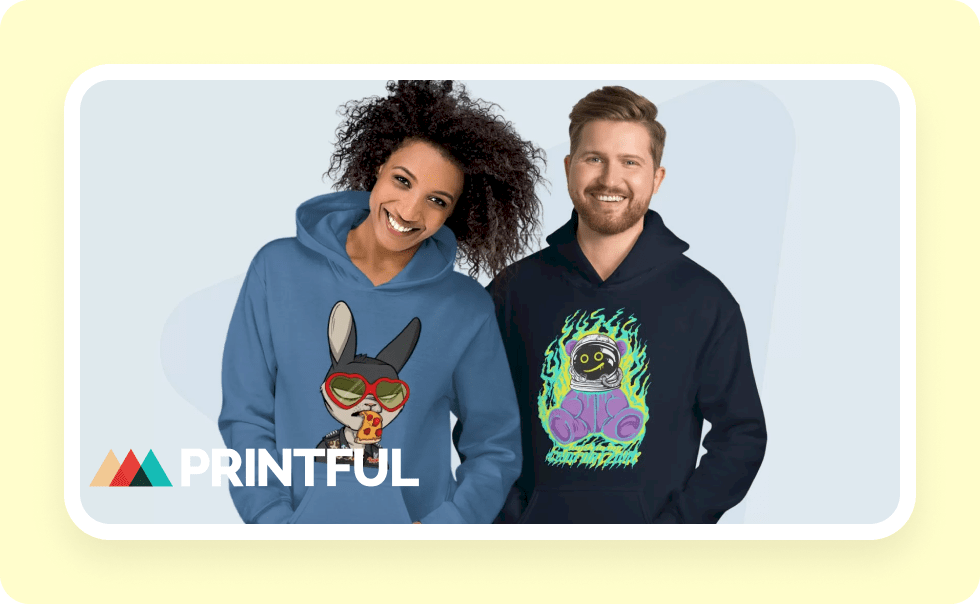 How to monetize NFTs with print-on-demand services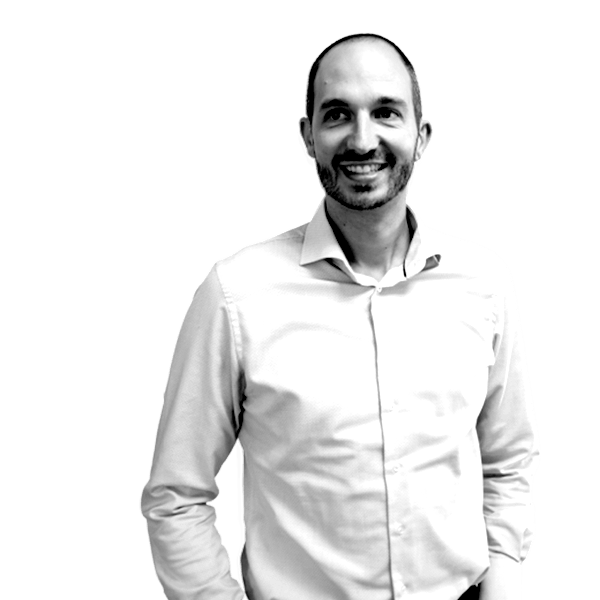 Major brands are recently discovering NFTs as a strategy to build online communities. They launch a NFT collection on a certain topic or product with the goal to build a group of like-minded fans.
But selling the collection is only the first part of this challenging marketing journey. In order to keep a fanbase engaged, brands better invest in great post mint experiences.
Examples of engaging post-mint experiences
NFT holders want to feel part of an exclusive limited membership club. They invested money to buy a "membership card" and expect special treatment in return.
NFT Content gating is a way to build exclusivity. It's frequently used to create online portals, in which the NFT act as the gatekeeper to special rights, perks & benefits. 
Let's summarize some of them. 
Access to premium content
Numerous educational platforms are successfully implementing their NFT strategy to monetise content. A great inspiring example is the NFT and Metaverse course of the University of Nicosia.
This online course is free to attend, and you can register for it by minting the course NFT (free + gas). Students who would like a certificate of completion from UNIC pay a small fee.
Some brands give their fanbase a decisive voice in future innovation and releases. Other WEB3 entrepreneurs use voting techniques to co-create a project together with the community.
Let's taken the use case from Barry Sutton, creative mind behind 96 Studio, as an example.
96 Studio collaborates with select photographers to bring their important bodies of work into the NFT space. 96 Studio assists to launch their work as NFTs and introduce them to the nascent web3 ecosystem of artists, journalists, collectors and DAOs that can help them find success.
When a new project is backed by collectors. The minted NFTs grants exclusive voting rights to the backers. These rights are used to co-create in some phases of the project. For example to vote on photographic locations.
Access to exclusive products
Quite often brands chooses to launch a collection of unique NFTs. In these cases, the NFT artwork consist out of different layers and reusable traits. The rarity settings defines how frequent the traits are used in the differnt layers among the entire NFT collection.
For companies that monetize their brands on selling merchandise, the uniqueness of the NFT offers a great commercial opportunity.
And that's when Print-On-Demand providers come into the game. Who doesn't want to print a unique t-shirt of their favourite NFT cartoon figure?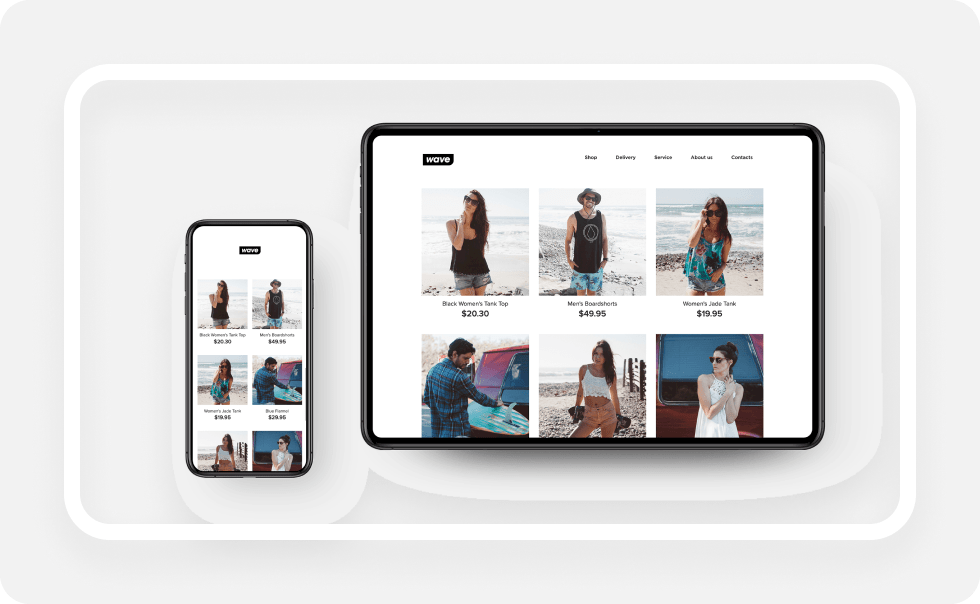 What is print on demand?
Print on demand (POD) is a service where brands work together with third party print suppliers to sell merchandise and swag. POD suppliers allow brands to customise their white label products by adding an own design to them.
In our specific case, print-on-demand offerings would enable NFT holders to add their unique NFT image file to the item they want to print.
That way brands could sell merchandise on a per-item basis. The entire product and shipping of that specific item is handled by the print-on-demand partner.
How to choose your print-on-demand technology stack?
In order to set-up an exclusive print-on-demand service for NFT holders you need a wallet service, a content gator, a POD partner and an e-commerce plugin. There are numerous option for each category. Below we are listing our favourites.
1. SiteManager - The Content Gator
SiteManager is a no-code / low-code platform that empowers creators to build digital experiences fast without a single line of code. When using Venly connect, combined with the logic module you can create gated content experiences in no time.
2. Venly - The Wallet
Your visitors need a wallet to keep their NFTs safely stored. Venly is a wallet system that differentiates with an easy user interface. You audience won't even notice their are using web3 technology.
3. Ecwid - The Shop
The shop is were you showcase your swag. It enables the NFT holders to order merchandise and personalise it with their NFT. Ecwid is an embeddable e-commerce solution that integrates beautifully with SiteManager.
4. PrintFul - The Print on Demand Service
Printful is our choice of print-on-demand service. It easily integrates with ECWID, enabling to import and synchronising your entire product catalog. All the swag sales is pushed as separate orders to Printful, so they can take care of production and the shipping to your customers.