Keen to boost your content strategy? Go for a Notion blogging platform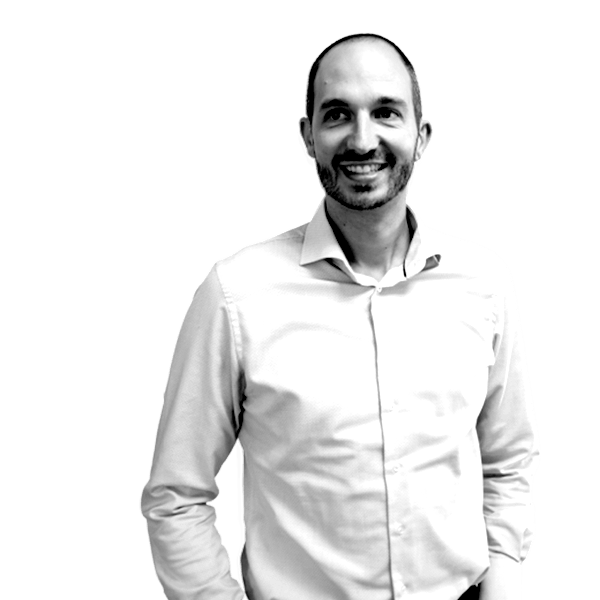 Alexander Hoogewijs
Every marketer worth their salt knows that blogging represents a vital marketing strategy for growing businesses. That's right — blogging isn't just a hobby for amateur travel writers and food reviewers. As more people than ever browse the internet for news, advice, and engaging content, a decent blogging platform, such as Notion, can help businesses, influencers, and entrepreneurs attract customers and build brand loyalty.
According to recent figures, 91% of B2B organizations and 85% of B2C organizations publish blogs to generate traffic, enhance their SEO strategies, and boost growth. What's more, companies that produce at least 16 blogs per month enjoy 3,5 times more traffic than those producing fewer than four posts. In short, blogging is your secret weapon for building a brand identity and remaining competitive in your sector.
Now, here comes the catch. Producing a steady stream of relevant and innovative content can be tricky and time-consuming, particularly if you need to collaborate with a large team of colleagues. As well as producing the content itself, you'll need to carry out a wide range of tasks. Uploading blogs, editing others' posts, organizing your content into relevant categories, sourcing images to add to your blogs, sharing your content across various channels, ensuring your posts are SEO-optimised, and much more!
Yep, content creation is a big responsibility, and therefore it can get stressful at times. Fortunately, there are plenty of nifty tools out there to help you ace your content strategy without tearing your hair out. These tools are known as blogging platforms, and they come in many shapes and sizes. In this article, we'll explore the kinds of platforms on offer, and explain why you should be using Notion for all your content creation needs.
How do blogging platforms help to drive killer content strategies?
So, what is a blogging platform exactly? Put simply, a blogging platform is a tool designed to help users publish and manage their blog posts. Most of these services allow users to publish posts, assign publication dates and authors, and add images to their articles. You've probably heard of blogging platforms such as WordPress and Weebly, both of which help users to publish blog entries online in one easy-to-access place. What's more, they allow users to publish their blogs using attractive site templates and tag content with specific keywords, thereby improving its searchability.
In some ways, these companies were pioneers within the blogging landscape, allowing users to create whole websites without needing to learn complex coding languages. More recently, however, more innovative blogging platforms, have emerged onto the market. These platforms offer a diverse spectrum of features to optimize content strategies and create websites that work for niche audiences. As such, it is worth exploring your options before committing to a particular service provider.
What are the advantages of using blogging platforms?
Using a blogging platform comes with a list of advantages, including:
You can easily optimize your site for search engines: Most blogging platforms allow users to input metadata to enhance SEO and boost the visibility of their content.
You'll save time: Today's blogging platforms contain heaps of features to help you save time, including gorgeous site templates, SEO tools, grammar checkers, analytics trackers, content research tools, and much more. Accessing all of these tools in one place will improve your workflow and ensure you're as productive as possible.
They're easy to use: Most blogging platforms are super intuitive, meaning virtually anyone can use them!
They're often affordable: There are many affordable blogging platforms on the market. While free tools tend to be rather basic, you won't have to break the bank to benefit from sophisticated software platforms designed to supercharge your content.
Examples of popular blogging tools
Okay, so it should be pretty clear by now that you need a blogging platform if you want to implement a competitive marketing strategy or become a high-profile blogger. But what types of products are out there? Beyond WordPress, here are some of the top blogging platforms in Europe right now:
Blogely contains a suite of content development tools to optimize user workflows. These tools include:
An intuitive interface to help users organize and find relevant assets, including research notes, links, images, files, and more.
A paraphrasing tool to help reword existing content.
On-page SEO tools to help non-experts.
A plagiarism scanner to prevent duplication of web content.
An editorial calendar to help clients organize their publishing schedule.
Like many new blog platforms, Blogely is (rightly!) interested in helping clients create content that prioritizes quality over quantity and includes plenty of well-researched information. However, these features are not dissimilar from many other services on the market.
Brandkit offers a scope of services for content creators and digital marketers, including a content management system for writing press releases, blog posts, and long-form articles. Its content creation interface looks a little like WordPress, and features include:
Automated tagging for helping clients edit large batches of content.
Tracking and reporting tools to help content creators build on their successes.
Automated brand guidelines to ensure all content published is consistent in style and tone.
Like Blogely, Brandkit offers helpful features for producing content. However, you can find most of these features across a range of other blogging platforms.
Sanity is a flexible platform for publishing content informed by data. Its features include:
Real-time collaboration tools for tracking changes and editing content alongside colleagues.
Granular data tools for creating optimized content.
A 'Content Lake' for storing content on the cloud.
While Sanity sells itself to a wide range of businesses, it is tailored toward developers who may have expertise in coding languages. It also puts lots of emphasis on data and automation — something which could be detrimental if you want to get creative with content and speak to readers' needs.
How Notion could enhance your blogging strategy
As you can see, the blogging platform landscape is full of feature-rich options. However, as the products listed above demonstrate, many platforms offer very similar features that won't help you stand out from the crowd. While there are many high-quality service providers on the market, none live up to Notion's outstanding credentials. So, if you're feeling a little confused about where to invest your time and money, we're here to make your decision a little easier.
If you're unfamiliar with Notion, we're pretty confident it's the best blogging platform on the market right now. In essence, it's an all-in-one workspace designed to help copywriters, bloggers, and marketers deliver high-quality content that drives traffic and boosts conversions. Don't believe us? Here are just a few of Notion's excellent features and benefits:
1. Manage all stages of the writing process.
Notion is designed for busy people who love to multitask. You can save notes, create content calendars, write articles, edit other people's documents, and build databases in one place, allowing you to manage every stage of the content creation process. A Notion blogging platform also allows users to create project-specific dashboards, meaning you won't get confused about how your content should be organized.
2. It's super easy to learn
Notion features a drag-and-drop interface that virtually anyone can learn. Whether you're a writer, manager, or editor, you can log in and get to work quickly and efficiently. What's more, Notion's interface is roomy and continues plenty of white space — great news if blank space helps to spark ideas and improve your creative flow.
3. Work offline
It's easy to sync work you've completed offline with the Notion blogging platform. As such, you can continue crafting great content while you're travelling or stuck in a building without functioning Wi-Fi!
4. Forget complex coding and web creation
Notion allows you to upload content in seconds using ready-made templates. These templates are attractive and customizable, ensuring you can display content in a way that suits your requirements. You can even create your own templates for future use. Notion also allows clients to use markdown languages to quickly format their pieces with a bulleted list, bold text, and more.
5. Multimedia content is easy to upload
Hoping to share podcasts, images, or videos with your users? Embedding and uploading multimedia files is quick and easy with Notion as blogging platform.
6. Simple SEO tools
If you struggle with SEO, Notion is here to make things easy. You can, for example, turn on search engine indexing to make your posts visible on sites such as Google.
Try Notion today!
Are you looking for ways to breathe new life into your website and drive traffic? Supercharge your content today and try Notion for free!

If you are already a Notion fan, don't miss our webinar tutorial below! We're introducing the External Content Module to integrate your Notion content into your SiteManager environment. Ready to get started yourself? Consult our knowledge base articles for some step-by-step guidance.
Start building today
Streamline your creative process and keep your team aligned with our collaboration tool.