Notion for Real Estate: an Overview and Its Uses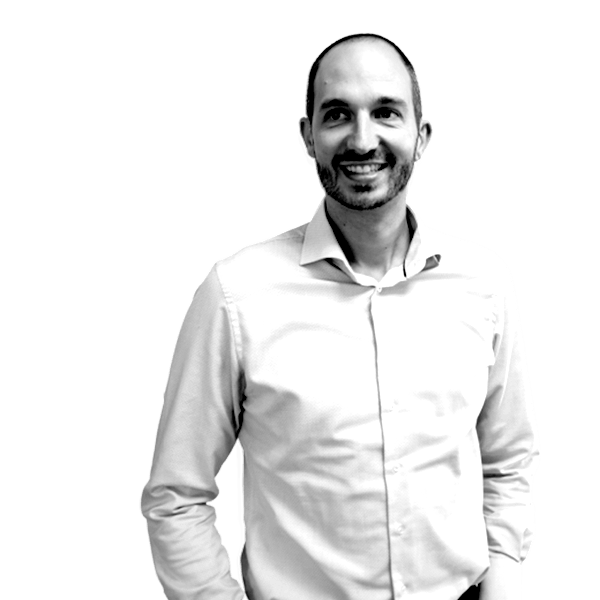 Alexander Hoogewijs
An online customer relationship management (CRM) program works best in such scenarios. The software helps you manage all communications with both leads and clients by keeping track of contact details, and allowing you to record notes or add labels. Maybe you went to the same university or college, and you'd like to remember that to have the opportunity to engage in chat later on.
Whenever a property becomes available, you can pull an overview of all people interested in a specific category. Perhaps your investors are interested in mobile homes, or perhaps your investor is interested in sales of lots. You can easily locate and contact someone later on when you have got an offer that is related to them.
There are many real estate software solutions available to manage your customer relations, and even properties. The essence of this article is about why the real estate industry should use the project management and note-taking software Notion as their software solution, and how you can utilize it. Let's begin!
What Makes Realtors Invest in Real Estate Software?
A CRM software for Real Estate is essential to help manage the interactions between sellers, buyers, brokers, agents, and financial institutions. It is designed to meet the diverse needs of real estate companies and real estate professionals. From handling requests for incoming information to preparing price estimates and selling real-estate commercial to managing property, CRM software handles the complete process management of realtors. Real estate property involves establishing trust. It's not surprising that almost 82% of all new real estate sales come from previous clients, contacts, friends, family, or even relatives.
When we're considering real estate companies buying or selling property, the process becomes more complicated to such an extent it requires several re-negotiations and follow-ups. In these situations, using the right CRM software provides realtors with a reliable method to handle contacts. In addition, they can organize tasks, track their pipelines and stay well-organized to create relations and seal deals.
Why Consider Notion the Most Effective Software?
There are many CRM software tools for real estate available in the market. Each has its own place, but one that's more convenient and affordable to get started is Notion.
Notion is an all-in-one workspace designed to store just about anything you can think of: wikis, to-do lists, reading lists, project plans, budgets, photo galleries, blog planners etc. So, why not manage your property portfolios, contacts, contractors, tenants, companies, transactions, etc.?
In fact, Notion can store all your contacts in one database and link it to all your tasks and projects. For every real estate investor, tracking tasks is essential. With the Ultimate Real Estate Investor's Dashboard, for example, you can see which tasks are due, in progress and finished. In addition, a built-in Eisenhower matrix will help you to prioritize your tasks and get things done efficiently.
Notion is flexible, easily customizable and once you start to recognize how useful and versatile it is, you'll be all too eager to incorporate everything into it. Moreover, it's easy to set up; go through any video on YouTube.
Included Real Estate CRM Features
The primary attributes that you get from Notion are:
Add contacts and to store contact details of clients;
Manage property, while also tracking real estate leads;
Monitor ongoing customer conversations;
Make sure your employees follow up with clients;
Control tasks and familiarize yourself with the client's records;
Classify customers for marketing;
Check the current status of each of your clients;
Create a dashboard of the clients;
Access mobile apps to check your CRM, even when you're not in the office;
Access property information, linked to potential renters and landlords, to help you determine the areas you should target.
How to Use Notion CRM
Notion essentially consists of 4 primary tables of data. You can consider these data tables like separate spreadsheets. Notion simplifies your data by managing these tables and creating various views that allow you to look at CRM data.
The Tables
Employees - holds the current employees in your business. This table allows you to transfer your staff to clients or other components within the CRM software.
Companies - It lists the companies with whom you interact. You can provide additional information on each company if crucial to you.
Contacts - These are the people you speak to in those businesses. You can label contacts to different areas in your funnel for sales and keep track of their contact information here.
Meetings - Use this tool to record meetings and record notes of your customers.
The Quick-Views
They let you see a portion of tables. If there are 200 contacts in the system, would you like to see them all? Perhaps you would like to see those classified as leads, or maybe those who are active. Here, quick views are helpful. You can even add custom quick views (Linked Database). Follow the steps below:
Visit the Notion CRM and Startups pages
Scroll down through the bottom of the page and begin writing "/create linked database"
Click Create linked database, making the screen pop up
Enter the table's name you'd like to make a lookup on
Finally, you can now modify and filter the table in any way you like
Notion Alternatives for Real Estate Agents
Although Notion is considered to be real estate lead management software, we can't underestimate some of its alternatives.
Final Thoughts
In conclusion, having so many features in Notion, it is undoubtedly one of the best software tools for real estate agents. While it's worth every penny for larger organizations to use a dedicated real estate platform, smaller agencies may not need the full features. However, real estate project management and CRM software are essential to remain competitive in the future. This is where Notion excels again and could be more beneficial over using any other tool. Given that Notion can be tailored to the needs of your agency, the features, and possibilities you choose to use can grow with your agency.
Supercharge your real estate goals today and try Notion for free!

If you are already a Notion fan, don't miss our webinar tutorial below! We're introducing the External Content Module to integrate your Notion content into your SiteManager environment. Ready to get started yourself? Consult our knowledge base articles for some step-by-step guidance.
Start building today
Streamline your creative process and keep your team aligned with our collaboration tool.