Outsourcing your web design practices? Not anymore with No-Code and Low-Code Development.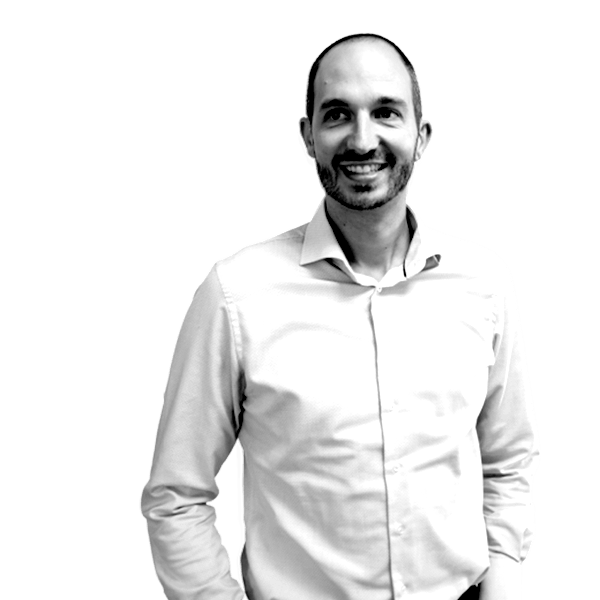 Alexander Hoogewijs
Low-code and no-code web design are quickly becoming the industry standard for many businesses.
When you no longer have to focus on the minutiae of programming, you can think further about things you might not otherwise have time to perfect, such as typefaces, colours, and user experience. This frees up your team's time, allowing them to get more creative and output bolder ideas while remaining nicely organized.
Once created, these websites are easily updatable by non-technical team members who can simply log in to their accounts on mobile or desktop devices to make updates as needed.
While Low-code web designs offer more customisation options than no-code, they both have benefits that could completely change how your team operates. These practices are becoming the norm and will soon be regarded as traditional web design.
The Future Of Web Design
No-Code web design has exploded in popularity because it allows business owners to create their ideal design without ever touching a line of code. For example, solo entrepreneurs who have little to no budget for website design or a rapidly changing business model greatly benefit from this type of accessible web design.
No-code is considered a design-first platform, meaning the goal is to build visually appealing sites from the ground up instead of being held back by a lack of programming skill.
Many people in the industry see no-code as a stepping stone towards low-code web designs. Low-code allows for even more flexibility and customisation, making it perfect for larger eCommerce companies or agencies who need to host multiple websites.
Low-code would be considered a functionality-first platform. It is built with all the backend functionalities included but allows users to customise the design however they like. Unlike no-code platforms limited by what can be done without code, low-code web designs will enable you to create highly personalised websites with extremely specific functionality.
The industry is moving towards this method of working for many reasons, which we'll explore below.
Benefits Of Using Low-Code Or No Code Web Design
GNW reports that the low-code platform market will be worth a staggering $187 billion in 2030, up from $10 billion in 2019. There are many reasons why this trend keeps gaining in popularity, and here are a few:
Lowered Production Costs
No-code and low-code web design platforms don't require developers to code every aspect of your site. This means that those experts spend less time building and more time on other projects. This also decreases the overall cost of production since there's no need to have as many developers working on one project at a time.
Faster Turn Around For Updates
Since non-developers can quickly update a no-code website, it reduces the amount of time you have to wait for something to go live. The platform has been built with real-time updating in mind, so there's no need to worry about not receiving any changes you've made.
Lowered Learning Curves
Since this building style is so new, you'll likely have people on your team who don't know how to code. These platforms are designed with simplicity in mind, so they'll be able to use the layout and design tools even if they haven't coded something before.
More Creative Control
Since everybody is involved in the site's appearance, everybody has more creative control over their end product. You can provide feedback and let them know how you want things to look, and then your team builds it without writing a single line of code.
Easier Collaboration
When everyone on your team is working together to create something on the same platform, it's easier to track who's working on what and see what other people are doing. You can monitor progress and give feedback where necessary without spending time chasing people down.
Fewer Errors
Since there is little-to-no room for error due to the simple design, you won't have to worry about small mistakes ruining the entire site. Less time is spent on these errors, which means your team can put more effort into other website areas instead.
How Do You Use No-Code and Low-Code?
So now that you know what no-code and low-code web design are, the next question is, how do you get started?
One of the easiest ways to do this is by using a platform like SiteManager.
SiteManager is a No-Code and Low-Code platform for website design that allows you to choose from scratch or a library of templates, build your site on them, and customise your designs with absolute precision.
It is developer-friendly, so you can still look into it if you want to go the low-code route. The best part is that you can build your website for free and only pay for it when you're ready to go live!
A Modern Solution For A Modern Problem
Corporate collaboration is not what it used to be. The global pandemic and the explosion of remote work have shown us that having everyone at the office is not always possible.
Team members need a platform that focuses on virtual collaboration and how it can help each member stay focused. For teams who don't know how to code, coding is not the only option anymore.
The barrier of entry has been lifted from large companies and small alike. Just because you're a non-developer doesn't mean you have to be restricted by the old-school method of building websites. With this new wave of innovative technology, SiteManager is ready for this modern problem with a long list of features which includes:
Work on projects together in real-time
Unlimited number of members and unlimited projects
Collaboration made effortless with instant notifications, chat, file sharing, and more
Drag and drop your way to a better experience with SiteManager's visual website building tools
Grid view, live preview, and simultaneous editing
Create your own design or use our free website templates
Build sites for any device with responsive design out of the box
Advanced form designer to create custom contact forms
Multi-site management tool with centralized user accounts. Add multiple sub-sites to any SiteManager project, making it incredibly easy to manage complex projects!
Join The No-Code and Low-Code Revolution Today!
No-Code and Low-code web designs are an excellent way for you and your team to get started with building web designs. Many advancements have allowed sites to be made faster, better, and without too much technical knowledge required.
If you're looking for a no-code or low-code solution that allows for real collaboration with a global company mindset, we recommend looking into SiteManager.
Get started today for free and see what a modern solution looks like.
Or book a free demo here.
Start building today
Streamline your creative process and keep your team aligned with our collaboration tool.