Use this form to brief your freelance web designer! (Template + example)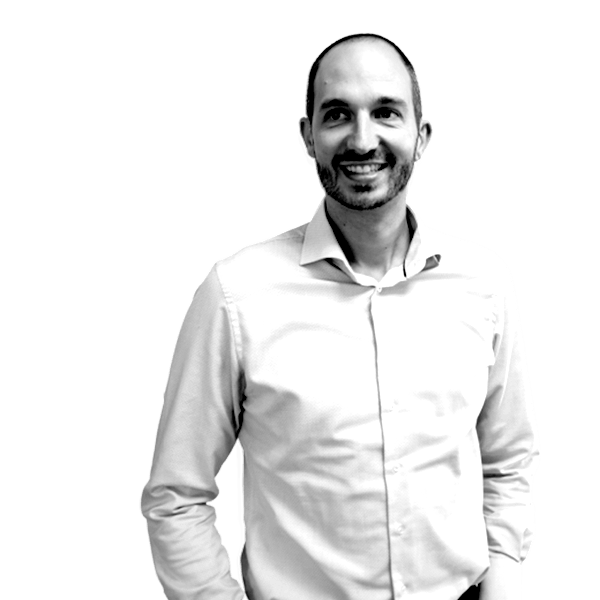 Alexander Hoogewijs
Agencies working with freelancers benefit from writing an elaborate project brief. It's an essential step that will determine the success of your project.
In the project brief, you describe all aspects of a project and provide the freelancer with the information he or she needs to build the website. From the start, you make it very clear what you expect the freelancer to deliver.
Providing an elaborate project brief has some advantages.
You've got a clear overview of the project.
You can provide the freelancer with essential insight, information and background on the project.
You can identify potential problems and hurdles in the development process.
Make sure that the freelancer has the information needed to understand the client's expectations.
We've also created a helpful template and added some examples of real project briefs. You can download the template + examples here, and use them in your own production process.
What does a good project brief look like?
A project brief is an elaborate document that describes the entire project. Most freelance web designers will prefer it to be as detailed as possible.
1. Short description of the project
In short, describe what the project is about. Is it a redesign of something that already exists, an entirely new website, or a functionality that is being added to a website?
2. Company profile
Describe what the company is all about. This way the freelance will have a better idea of the kind of website he or she needs to build.
What is the company name, brand, and slogan?
What does the company do? What industry are they in?
What is the company's USP? How do they differentiate from the competition?
Do they already have a website? Are they on social media?
3. Target audience
In this section, you should clearly describe the target audience. Who is the business trying to reach? Who will actually visit the website? Is it B2B or B2C? Is the business targeting a specific country or a specific age group?
4. Goals & objectives
A website is a means to a certain goal. Some websites are just meant as a way of directing visitors to a physical location, like a store, but others are fully functional online stores meant to generate as many sales as possible.
Some examples of business goals:
The client wants to get leads via their website, through the use of a contact form.
The client wants to get leads via their website with the use of content marketing techniques and a blog.
The client wants to develop a price calculator, that will be used as a lead magnet.
The client wants to provide information about their service to visitors.
The client wants to start selling their products via an online store.
By clearly stating what goals the client is trying to achieve, the freelancer will be able to make more informed decisions. For example, placing a more prominent call-to-action to the contact form, if the goal is to generate more leads via the form.
5. Design and inspiration
Some agencies provide their freelance developer with a comprehensive design, while others just draw a basic sketch on a piece of paper. Make sure to clearly communicate to the freelancer who's responsible for creating the design.
If you would like the freelancer to design the website, make sure to describe the kind of design the client would like. Is it modern, timeless, innovative, colorful, ... . Often, designers find it very helpful to get a list with examples of websites that the client likes.
If the client has a brand identity, make sure to add it to the brief.
6. Structure
Ideally, you should draw out a sitemap, a blueprint for the website project. Make a list of all the different pages you'd like and define a clear hierarchy. Identify the pages that should be in the main menu.
7. Deadlines & budget
Knowing what the client is willing to spend on a project, and knowing when it needs to be finished, is obviously vital information.
Not explicitly mentioning a budget, may lead to one or both parties becoming unsatisfied with the collaboration. Some freelance services work with fixed pricing to ensure that both parties are well aware of the cost of a project.
Setting clear deadlines is also highly recommended. Make sure to choose realistic deadlines that account for potential changes or unexpected problems. It's also a good idea to schedule feedback moments and other milestones. This way it'll be easier for you to keep track of the project's progress.
Project brief template + examples
A good preparation is key to the success of your project. By creating a clear and elaborate project brief, your freelancer will be able to work faster and more efficiently on your project.
Get started using our project brief template and receive examples of real project briefs. Learn how other agencies brief their freelancers.
Start building today
Streamline your creative process and keep your team aligned with our collaboration tool.