Hacking The Race To The Bottom in Web Design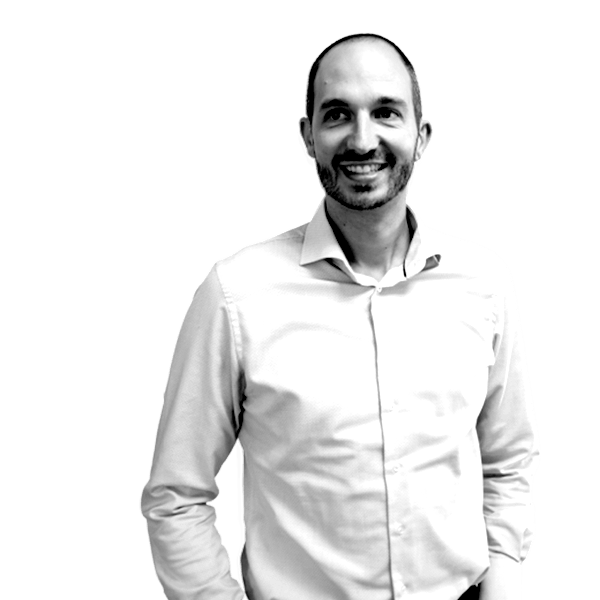 Alexander Hoogewijs
It's definitely an understatement to say the web development business has evolved quickly over the last ten years. In the nineties and aughts, web dev skills were a rare commodity, mastered by only a handful of people. Today, it's an entirely different story. Web professionals are constantly having to prove themselves in a tough, global market. Traditional web design agencies need to adapt if they even want to think about surviving.
It's a Tough World Out There for Designers
One glance at Fiverr and the grim facts are clear: competition for web design jobs is fierce. On other freelance marketplaces like Upwork, it's the same story: people from all over the world are selling custom websites at extremely low prices. For a mere $150 you can find someone willing to build a customized, professional-looking WordPress website that does practically everything you need it to do
Adding salt to the wound, there's a whole new crop of DIY website builders like Wix or Squarespace. These tools bring the fun of drag-and-drop design to anyone who wants a quick solution for establishing an online presence. While only a small fraction of entrepreneurs actually end up succeeding at building their own professional-looking websites this way, it has created the general impression that building websites is simple and easy.
So what does this mean for traditional web agencies? Despite years of success under their belts, many are now watching their margins drop. Part of the problem is the nature of the business: web developers spend a lot of time on work that isn't billable: support, maintenance, updating, and generally making all those tweaks and adjustments that become necessary when you're responsible for maintaining a truly professional website.
A Downward Shift for Web Designers & Developers
This staggering competition, both local and overseas, puts designers and developers under enormous pressure. With their services commanding much lower prices, it's no longer possible for them to offer their highest level of service on every project that comes their way.
They can no longer afford to go the extra mile to craft and deliver that perfect website
They get frustrated when clients ask for small adjustments
They feel unappreciated and undervalued
Yet there's no denying these professionals have a set of skills and expertise that's extremely valuable. In a market that's become almost nightmarishly cutthroat, how can they compete?
The Rise of Full-Service Agencies
Agencies that focus exclusively on the development of websites are a dying breed. We firmly believe that traditional agencies need to evolve to a full-service agency, i.e. an agency that helps their customers with all aspects of digital marketing.
We see the market shifting from selling websites to selling websites that return on their investment. Agencies offer a variety of services on top of their core product: Search engine optimization, social media marketing, logo design, professional copywriting, etc.
Traditional agencies need to make time without having to bill a lot of extra hours to their customers. The key to making the transition is increasing efficiency on the development process, and using that time to offer extra services.
The Custom Website? It's Now Just an Entry Point
Talk about a paradigm shift. There's a new business model for web designers and developers and it's all about recognizing the lifetime value of the customer. Marketers have been onto this for years. They know it's far easier to sell to an existing customer than to sell to someone new. Existing customers know you, trust you, and it's difficult for them to go to a competitor.
For web designers/developers, this translates easily into the following plan for a new business model: sell a website to a client, then start selling extra services to make the website more successful. These services could include any (but preferably all of) the following:
Professional copywriting
Search engine optimization
Online advertising
Adding these services will allow you to increase the lifetime value of customers, ensuring profitability in the future. But it won't happen if your development process isn't streamlined for maximum efficiency.
Put Your Web Development Process Into Hyperdrive
You can't make the transition we're talking about if you're stuck in the old way of working. The first thing that needs to happen is you'll have to stop wasting time on repetitive work. Automating your tasks to increase efficiency is key. That's why smart agencies build design systems to optimise their workflows.
Yools, a Brussels-based digital marketing agency, is a company that has adopted this new way of working. They've put a lot of work into making their development process super efficient by embracing the power of cloud web design but also by questioning everything they do. We had the pleasure of sitting down to talk to them about their innovative processes. Here's a snippet from our conversation:
"We can build beautiful amazing websites without having to spend hours on code. That results in better websites because we have more time to put into the graphic and strategic parts of the website, which results in better websites for the clients." - Lino (Yools)
So… cloud web design… are you familiar with it?
Cloud Web Design, Career-Saving Tech for Web Dev Pros
The web design market has evolved the past 10 years but fortunately, so has the technology. A Cloud platform allows designers and developers to work faster, smarter and more efficient in these three areas:
Automation. Automate much of the repetitive work and stop wasting time on hosting setup, installation, coding, maintenance, updates and problem-solving

Collaboration. Designers, developers and content creators can collaborate in the same online cloud platform. Stop losing time passing the project from one team member to the other and reduce time-consuming communication between stakeholders

Consolidation. The cloud platform is responsible for hosting, maintenance and support. You're able to get help in the most efficient way by having a single point-of-contact
If you'd like to learn more about cloud platforms that help save web design careers like yours, we can help.
Start building today
Streamline your creative process and keep your team aligned with our collaboration tool.