The Top 10 Integrations That Make Your Web Design Life Easier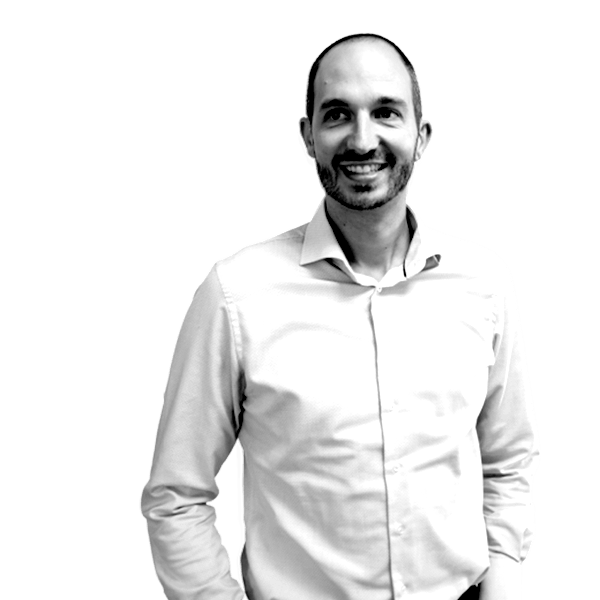 Alexander Hoogewijs
The world of website design would be much more challenging to navigate if it weren't for integrations. Website integrations connect your software to third-party applications, enabling data sharing from one system to the next.
Data sharing means more features and options, and SiteManager makes it possible to use many integrations on your website. Equipped with cloud-based web design technology, SiteManager provides an intuitive interface with low code, no code solutions.
If you're new to integrations or you're wondering what you need to build your website with SiteManager, here are our top-rated integrations that make web design easier overall. We can't recommend them enough!
10 SiteManager integrations for nearly effortless web design
It's unlikely that you'll find it necessary to have every one of these integrations, but this list will give you the chance to see an overview and decide which ones would be good for your website. Websites are nothing without functionality and a user-friendly platform, and that's why integrations are essential. The listed integrations below vary from CRM integrations to content marketing solutions, let's find out which ones suit you best!
1. Hubspot
Hubspot is fantastic for customer relations management. Being a viral and functional CRM integration, Hubspot is comprehensive for marketing automation. This integration has full content management capabilities and integrates with pretty much any web building platform. When it comes to sales pipeline management and CRM capabilities, Hubspot is a jack of all trades that will work for any business owner. To put it in other words, Hubspot is an integration that you shouldn't miss out on.
2. Mailchimp
If lead generation is what you're looking for, then Mailchimp is the integrative tool for SiteManager you need. MailChimp is an incredible digital marketing giant and has grown from a basic email marketing platform into so much more. MailChimp allows business owners to harness the power of inbound lead generations. Many SiteManager clients find great success with MailChimp, and we can't help but suggest it due to its easy to use integration.
3. TeamLeader
TeamLeader integrations are well-versed in customer relations management, project management, and invoicing. Using the TeamLeader integration makes communication between your business and customers a lot easier and more efficient.
4. Google Sheets
The Google Sheets integration is crucial for maintaining, organizing and storing customer data. Google Sheets works wonderfully for companies that are growing quickly and allows companies to store and auto-import essential data. Users can edit, organize, and analyze different information types and seamlessly collaborate between team members.
The best part of Google integrations is that it allows many users to format files and make edits in real-time, making faster turnarounds. Also, all modifications are trackable through the Google revision history.
5. SalesForce
SalesForce is a fantastic integration for driving productivity, enabling automation, modernizing data infrastructure, 360-degree customer view, and reliable decision making. SalesForce offers businesses a secure place to store data from different applications such as Quickbooks.
SalesForce focuses on CRM, customer service, marketing automation, and company applications development. Many businesses, ranging from major corporations to smaller-scale operations, use SalesForce in their website integrations. There are very few things that SalesForce can't do.
6. Pipedrive
If you're looking to synchronize customer schedules, calls, and emails from all company devices on one platform, then Pipedrive is the solution. Pipedrive is a sales-focused website integration and places a ton of emphasis on caring for your sales pipeline.
Pipedrive describes itself as deal-driven, helping businesses of all sizes manage customer accounts, marketing, and every step of the sales process. Pipedrive allows you to create and send emails, add notes to contacts and customer deals, import, update, add from your Google contacts, and enrich your data through Pipedrive management tools.
7. Zapier
Zapier is a popular online website integration tool that connects your businesses applications and services to automate repetitive tasks. One of the best parts about Zapier is that, as with most integration tools, business owners need not depend on a developer to build it, as it requires no code.
Automating your repetitive tasks between your applications will save time and error. With Zapier, when you send instructions across one app, the other will do the same. The use of this integration is widespread within the computer software development industry.
8. StoryChief
Content is still king, and website integrations like StoryChief offer complete content marketing solutions for you and your team. StoryChief is explicitly marketed toward B2B business marketing teams and content agencies, allowing for the creation of comprehensive marketing campaigns with ease.
From articles and blogs to social posts and search engine optimization, StoryChief has the tools you need to take your content marketing strategy above and beyond. If you want growth through content marketing, integrate StoryChief as soon as possible.
9. Cognito by Amazon
Amazon Cognito is a must-have integration for application security, as it offers secure, simple authorization, authentication, and user management for company web and mobile applications. For example, when your business integrates Cognito, a user can sign in to your mobile app through your specific log-in screen, or they can use a third party such as Facebook or Google.
Not only is Cognito secure, but it makes the log-in process easier for users. It's a straightforward and effective tool for authenticating your user long-ins, adding an extra layer of security.
10. ActiveCampaign
Customer experience is crucial to the success of a business, and ActiveCampaign is there to help you connect with and engage your customer base. ActiveCampaign creates optimized user experiences by automating essential business behind-the-scenes processes, such as sales, support, and marketing.
ActiveCampaign is perfect for those that desire list management, higher email deliverability, and marketing automation. Many businesses depend heavily on their email list, and ActiveCampaign takes this type of marketing to another level.
Choosing your integrations
Before choosing which website integrations to use for your company, you'll have to step back and evaluate your needs. There's no question that reputable integrations make life easier, but when you use one that isn't relevant to your business requirements, things can get confusing quickly.
The whole point of integration is to improve your website for your potential, current, and past customers, and SiteManager is here to help! Customer relationship management, point-of-sale, and email marketing integrations are essential. Get to know all of the integrations available, determine on an individual basis which ones will be of use to you, and implement them accordingly.
Have you become enthusiastic about using SiteManager and the associated integrations after reading the above text? Then get started today and start for free!
Start building today
Streamline your creative process and keep your team aligned with our collaboration tool.