We Unify Designers, Coders, and Clients. Here's Why.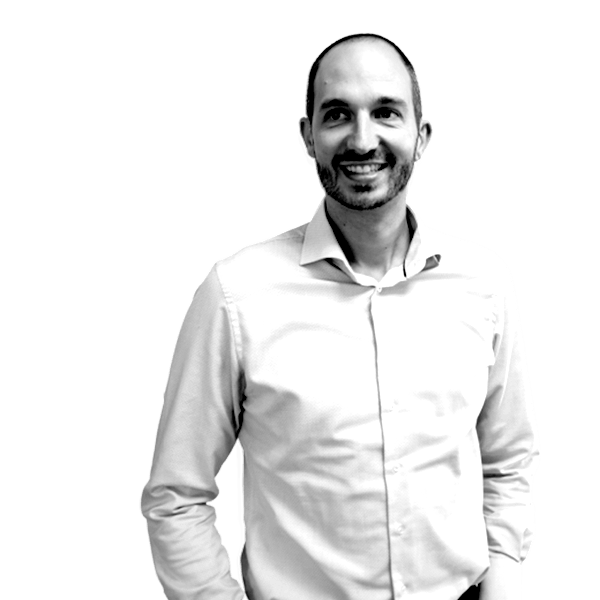 Alexander Hoogewijs
There is no shortage of brilliant web designers and coders out there. In 2020, HubSpot reported on Statista's findings that over 178,000 web developers to choose from in the US alone. With such a vast pool of talent, designing the perfect website (or suite of sites) should be child's play.
However, several factors complicate collaboration between designers, coders, and clients, places where friction enters the development process.
Here are some of the major pain points:
Compatibility. Time can be lost trying to figure out why the interactions between HTML5, Javascript, and CSS (for instance) aren't working as expected.
Collaboration. Too long can be spent in email and phone communication if coders and designers aren't using a real-time collaborative web design environment for site development.
Bug-Hunting. Constant iterations and rounds of bug-fixing can slow down the process considerably. Using a platform that reduces the likelihood of bugs saves significant time.
Integrations. Time can be lost in integrating analytic and CRM tools into your site design.
Client-Side Access. It can be tricky to come up with a compromise that allows clients to access aspects of their sites they can safely alter (such as CSS). It's essential to retain some degree of control, especially when coding changes can cascade across sites.
Repetitive Coding. Having to recode or copy and paste code across sites wastes time. Utilizing a platform that enables global changes across a suite of sites could shrink your schedule significantly whilst reducing the potential for error.
There's a simple solution to all the above issues: all stakeholders can work on the same platform. Thus, we created SiteManager, the perfect solution for easy collaboration between designers, coders, and clients.
How does SiteManager work?
Our collaborative web design platform allows coders, designers, and end-users to work together on the same platform, using a suite of tools and facilities to improve workflow and reduce error.
SiteManager enables no-code or low-code web design and development, with accessible communication between end-users and developers. The platform has so many features. We've broken it down into coding, design, and content below
SiteManager for Easy Coding
Our code editor allows you to choose whether to work with an emmet plugin or autocomplete for quick and error-free coding. Javascript, HTML5 and CSS are visible on their tabs and edited separately to ensure compatibility. Code blocks are visually spaced for ease of reading, and there's a live preview panel, so you can check your edits' effects while coding.
It's simply the best code editor around. We have CSS masterclasses and other guidance available, all included in your SiteManager subscription for those still learning.
SiteManager for Design Delight
Some design platforms force you to either work with a rigid set of templates or start from scratch. SiteManager lets you choose which approach you'd like to take. You can either choose from a huge library of pre-designed CSS elements, which can then be tweaked to your taste, or create a brand-new look in easy steps.
Our design editor has been created with full CMS integration, so you can unlock the full sales potential of your site. Follow a low-code or no-code approach to web design, allowing you to concentrate on the look and functionality of the site, which we get the coding right for you.
If you have many pages or multiple sites to design, why not start with our global stylesheet, allowing you to port design elements across pages and sites quickly? Maintain design consistency and complete functionality, whilst cutting hours or days from your workflow.
Our innovative grid editor brings truly intuitive design to our platform. Use simple shortcuts including element drag and drop, border snapping, stacked layers, repeatable structures, and fully customizable element properties. You'll wonder why you ever used anything else.
SiteManager for Content Makers
Clients and end-users can easily update sites designed with SiteManager, without fear of causing glitches or errors. A live preview ensures you get the effect you want before you publish.
SiteManager's CMS allows end-users or administrators to add new content, customize pages and change the look of your sites with maximum flexibility. Everything can be adapted to suit your needs, from text and images to links, colour palettes, media, and more.
Changes can be implemented across a page, a layout, or a whole database. There are a host of features for improving SEO too. Incorporate these to make your pages deliver maximum value: page titles, descriptions, alt text for images, meta tags, open graph, canonical URLs, and adequately structured data will all help your pages climb the search engine listings.
We have an automated speed engine that compresses your page content for faster display and ranks higher on Google's PageSpeed Insights. End-user permissions can be set at a level you're comfortable with whatever measures you implement, there's a wall of protection between end-user customization and the underlying code.
Why SiteManager Is Your New Favourite Platform
When we designed our platform, we refused to compromise on flexibility, functionality, compatibility, or reach. We wanted designers, coders, site owners and individual end-users to be able to find the features they needed.
Primarily our focus was on removing the friction from teams working on web design and our platform enables real-time collaboration brilliantly. SiteManager Studio allows you to access all your sites on one easy to interpret dashboard. Team member permissions can be adjusted easily, and workspace environments are thoroughly connected for ease of collaboration.
Need to know how your site is performing before you go live? Our AI-driven analytics suite shows you design intensity, code complexity, project scope and other metrics of performance and progress.
The ability to create custom libraries and copy elements, pages and even whole sites can save you significant time and money. Secure virtual meeting rooms allow you to share progress and queries in a GDPR-compliant environment. Automated updates ease real-time collaboration further and simplified SSL protection means when you go live, users will have confidence in your site security from day one. We really have thought of everything!
Try Out SiteManager Today
The best way to get to grips with the full functionality and accelerated workflow available on SiteManager is to give it a spin.
Start building today
Streamline your creative process and keep your team aligned with our collaboration tool.