Why to collaborate with freelancers to scale your agency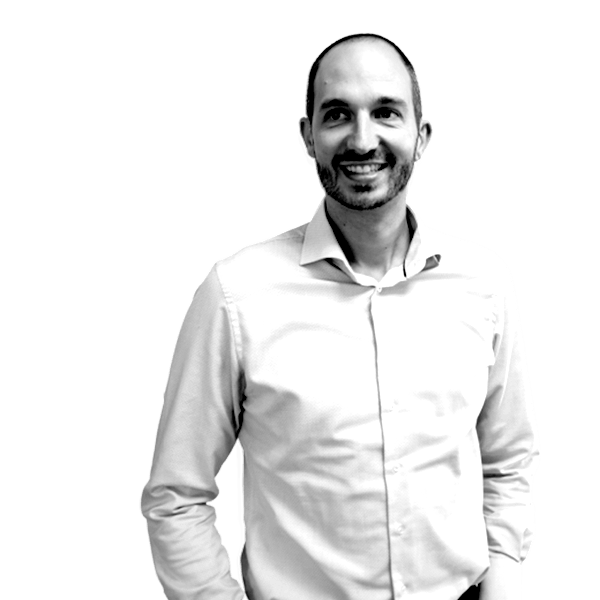 Alexander Hoogewijs
Freelancer isn't a new buzzword, but it's one you're more likely to hear in the coming years. For studios and agencies, working with freelancers is a growing trend that shows no sign of stopping. In fact, its estimated that by 2020, nearly 40% of the workforce will be employed as freelancers.
As the digital nomads of today's workforce, freelancers work remotely on a project-by-project basis, helping companies accomplish tasks that would be too expensive or impossible for their in-house team.
Using the expertise of a freelancer sounds good in theory, and truthfully, it is… unless you go about it the wrong way. Our guide will help you understand the why and how of using freelancers to scale your studio or agency to set you on the path to project success.
When should you use freelancers in your agency?
Changes are happening in the business world quicker than ever, and agencies need better solutions to adapt to these changes without massive investments. Freelancers can add value to your agency by helping you avoid taking on unnecessary new hires or other expenses:
Work that doesn't justify a full-time position, such as a front-end developer to assist a graphic design studio
"Temporary talents" to help fill capacity gaps in your team during holidays or vacations, or when you have a spike in your workload
Support for business growth periods that aren't large enough to hire a new employee
In addition, freelancers often provide the dual benefit of fewer expenses and higher profit margins for agencies. They usually have lower fixed costs which can save on budget, plus you can avoid paying payroll taxes and benefits.
By partnering with digital nomads, studios and agencies position themselves to scale their services quickly without overextending their budget. In addition, 90% of companies reveal using freelancers gives them a competitive edge by incorporating more skills and capabilities into their strengths pool. Ideally, this means you can better serve your customers with whatever they may need, even if it's not something your in-house team typically handles.
How to Hire a Freelancer for Your Agency
While 87% of companies who have used a freelancer say the talent level is comparable to that of their permanent employees, not every freelancer will make a good fit for your specific needs. Just as you would assess abilities and cultural fit when hiring regular employees, you should take care to establish your own set of criteria before you greenlight any remote worker on a project.
However, there are some general guidelines you can follow to choose a reputable freelancer for your agency:
Do Your Research
The way a person presents himself online can vastly differ from their in-person exhibition. To get a better idea of who will be working on your project, do some basic online research, such as viewing their Linked In, checking references, and discovering other relevant information. If they have a website or social media channels, you may be able to read reviews about their work and know what sort of challenges or triumphs you might face if you partner with that person.
Ask for a Portfolio
Good freelancers keep a portfolio of their best work to provide as samples, and by all means you should ask to see it. Consider the type of companies the candidate has worked for, in addition to the breadth and intricacy level of the projects.
Freelancers who are just starting out aren't likely to have as large a portfolio (or potentially not have one at all), but that should not discourage your decision. Even small samples of their work or projects they collaborated on in another capacity could be enough to show what they are capable of.
Let them try a test project
To see how well your freelancer responds to deadlines and follows direction, assign them a simple test project that mirrors some of the skills your company requires. Pay attention not only to the final product, but also their process to get there (if possible).
Combining the test project with a portfolio review and your own research should be able to give you a clearer picture of a freelancer's capabilities than any of these elements could deliver alone.
How to Manage a Freelancer on Your Team
While freelancers aren't technically employees of your company, they are members of your team and should be treated as such. Just like your regular employees,  freelancers have a vested interest in the success of the project and should be kept engaged throughout the process.
Discuss all terms of the project upfront
Before your freelancer begins a project, make sure they understand exactly what the project entails, what resources to use, what the final result should look like, and when they need to have it finished. Giving good direction at the onset means less time spent fixing minors that could easily have been avoided. Plus, it gives the freelancer more confidence in partnering with you on future projects.
Show them how their project fits the big picture
If your freelancer is working on a project that complements part of another project, help them envision the end result. If they know ahead of time how their tasks fit in with others, they're likely to make better decisions to benefit the project holistically.
Demonstrate their value
When you treat freelancers like a last resort, their output will reflect it. However, if you include them as valuable members of your team and treat their professional experience with respect, you're likely to see better project success.
One Final Word from the SiteManager Team
Now more than ever agencies and studios are sourcing their projects with specialized freelancers. And considering the dominance of freelance market platforms like Upwork and Fiverr, you can find remote freelance workers for just about any task at your agency.
Both freelancers and agencies work with SiteManager. This is why we love to initiate matchmaking between them. From within our platform, you can connect and collaborate with a freelancer on a single project. This all is managed from within the project dashboard.
For example, we had a three-person graphic design studio who was able to design 75-80% of their site using SiteManager's design and CMS application. But they needed a front-end developer to finish the job. From within the project dashboard, the studio is able to add an external collaborator to the specific project and grant them developer rights. Problem solved, and without major changes to the in-house ecosystem.
Questions? Comments? We'd love to hear them. Let us know what the future of freelancing looks like in your agency or studio.
If you want to learn more, check out our SuperStar Growth Guide for Web Design Businesses.
Start building today
Streamline your creative process and keep your team aligned with our collaboration tool.