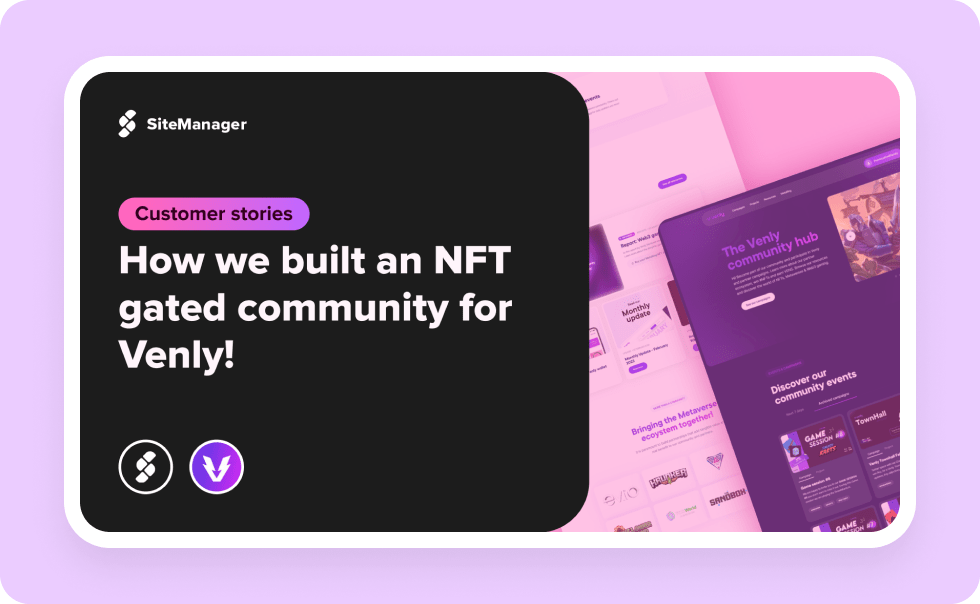 How SiteManager built an NFT gated community for Venly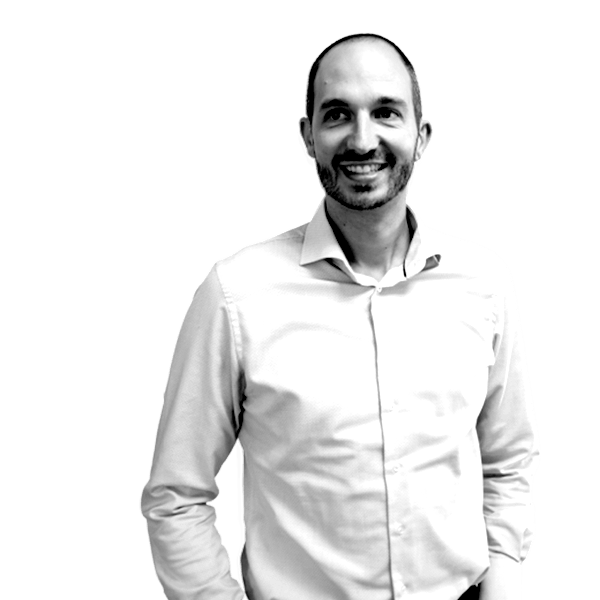 Blockchain technology has paved the way for revolutionary developments in the digital landscape, and Venly is at the forefront of this innovative movement. Venly has the ambition to bring blockchain technology to the mainstream.
Venly is first of all a blockchain wallet solution that is designed to streamline the onboarding process for NFT platforms, making it easy for users to get started with just one click. Whether it's logging in with their Google, Twitter, or Facebook accounts, or simply using their email address, Venly provides a user-friendly and seamless experience.
But Venly is much more than just a wallet solution. It also offers a comprehensive suite of developer tools that enable the creation of sophisticated Web3 applications. These tools are a game-changer for developers looking to build cutting-edge blockchain applications and bring their visions to life.
The value of Venly's technology has not gone unnoticed. Major Web3 gaming studios such as The Sandbox and media companies like Studio100 have taken notice and are utilizing Venly's technology to their advantage. Studio100, for example, has integrated Venly's wallet solution to enable fans to easily purchase NFTs and access exclusive experiences on the Magic Circle platform.
Venly's impact on the Web3 ecosystem is undeniable. Its wallet solution and developer tools have opened up new possibilities for businesses looking to leverage the power of blockchain technology, and its partnerships with major players in the industry are a testament to its success.
The NFT Project: Creating a Venly Community Portal
In February 2022, Venly introduced the MetaRing NFT, a digital wearable designed to enhance the Venly community's sense of belonging. With access to exclusive locations across various virtual lands, platforms, and games, the MetaRing NFT has quickly become a popular addition to the world of metaverses.
To further enrich the MetaRing NFT ownership experience, Venly has taken steps to launch a gated community portal. This portal is designed to educate the community about Venly's collaborations with different games and platforms, provide resources on NFTs, and launch campaigns with Venly's partners. The portal's goal is to offer tangible benefits to MetaRing owners and foster a stronger sense of community among Venly's users.
The NFT Experience: Gated Exclusive content for MetaRing holders
The community portal acts as a repository for resources, campaigns, events, and partner pages. Content is classified as either public or exclusive, with access to exclusive content granted on two levels. Some exclusive content can be accessed by connecting your Venly wallet to the website, while other exclusive content is reserved for MetaRing NFT holders.
By providing exclusive content and rewards, the gated portal aims to increase fan engagement, reward loyalty, and foster a sense of community among Venly users. Its ultimate goal is to expand the Venly community and build a strong, engaged following.
The NFT Experience Toolkit
When building a digital solution, a tailored approach is necessary to meet each client's unique needs. For Venly, SiteManager conducted a thorough analysis of functional requirements to create a customized solution that effectively serves their marketing needs. Some of the integrated solutions in the NFT experience platform are listed below.
The portal login is powered by the Venly wallet. This wallet secures smooth onboarding by enabling users to authenticate using their social media accounts or email.
Discord Profile Enrichment
When connecting your wallet to the Venly Portal for the first time, you have the option to connect your wallet address to a personal profile and Discord username.
After logging into the Venly Portal, users gain access to exclusive content. The level of access rights to this content depends on the tokens held in the user's wallet.
Dynamic content collections
The SiteManager Experience Platform allows Venly to create and manage content for their gated community portal. It provides an efficient way of organizing content into different collections, such as resources, partners, events, and campaigns.
To measure how the portal increases fan engagement in the global Venly community, interactions are pushed to Ahoy Connect. Venly uses this tool to measure community health across different channels.
 
To avoid the high cost and time-consuming process of custom development, Venly and SiteManager partnered to create no-code solutions on top of the Venly API. The Venly community portal was one of the first use cases resulting from this partnership. By using SiteManager's proprietary no-code/low-code toolstack, the project team was able to focus on integrating Venly's custom features, resulting in a platform that was efficient and user-friendly, making it an ideal solution for Venly's business.
How can we help you creating NFT Experiences?