CVWarehouse
CVWarehouse is a powerful Applicant Tracking System (ATS) designed to simplify and streamline the recruitment process for businesses of all sizes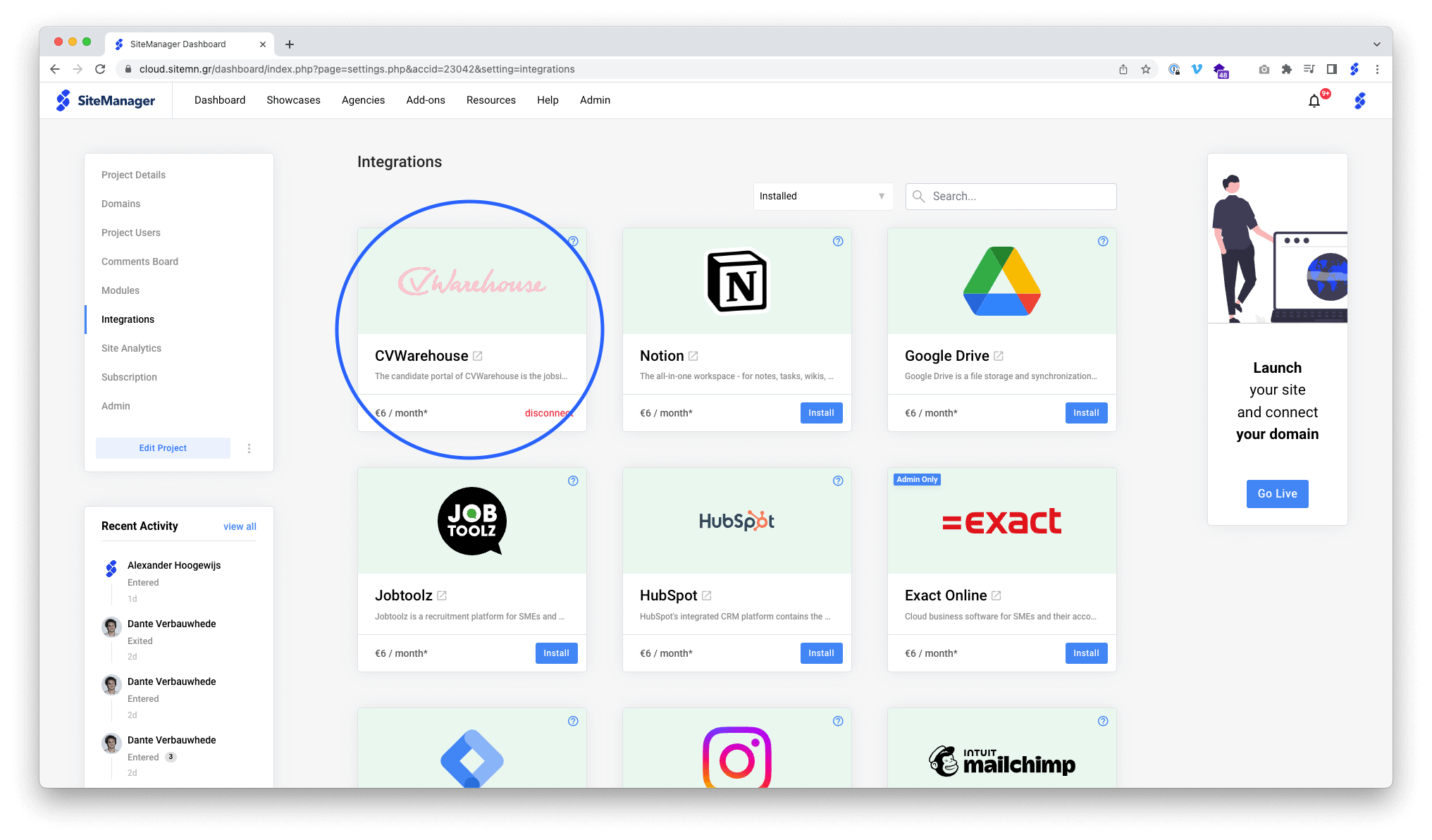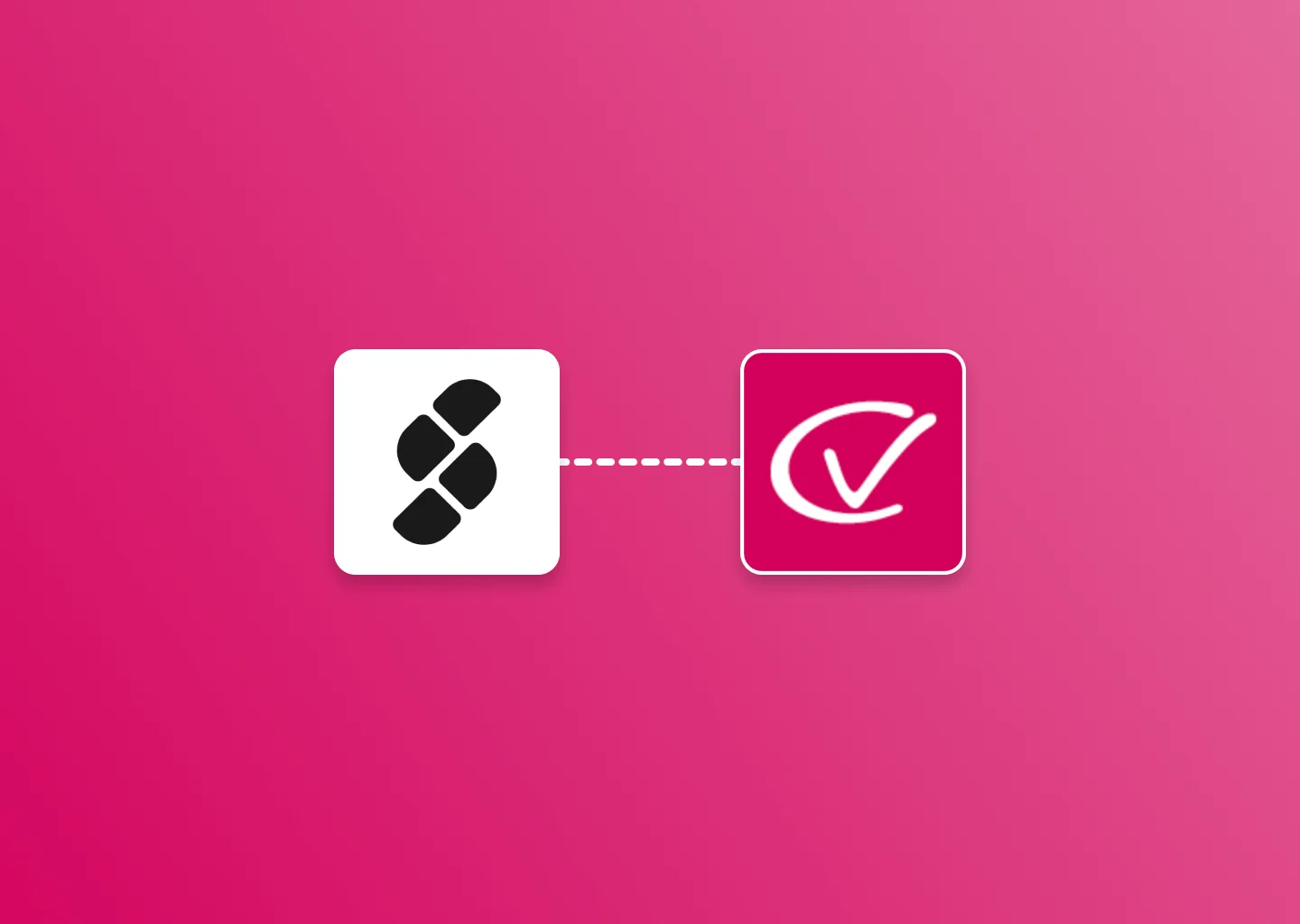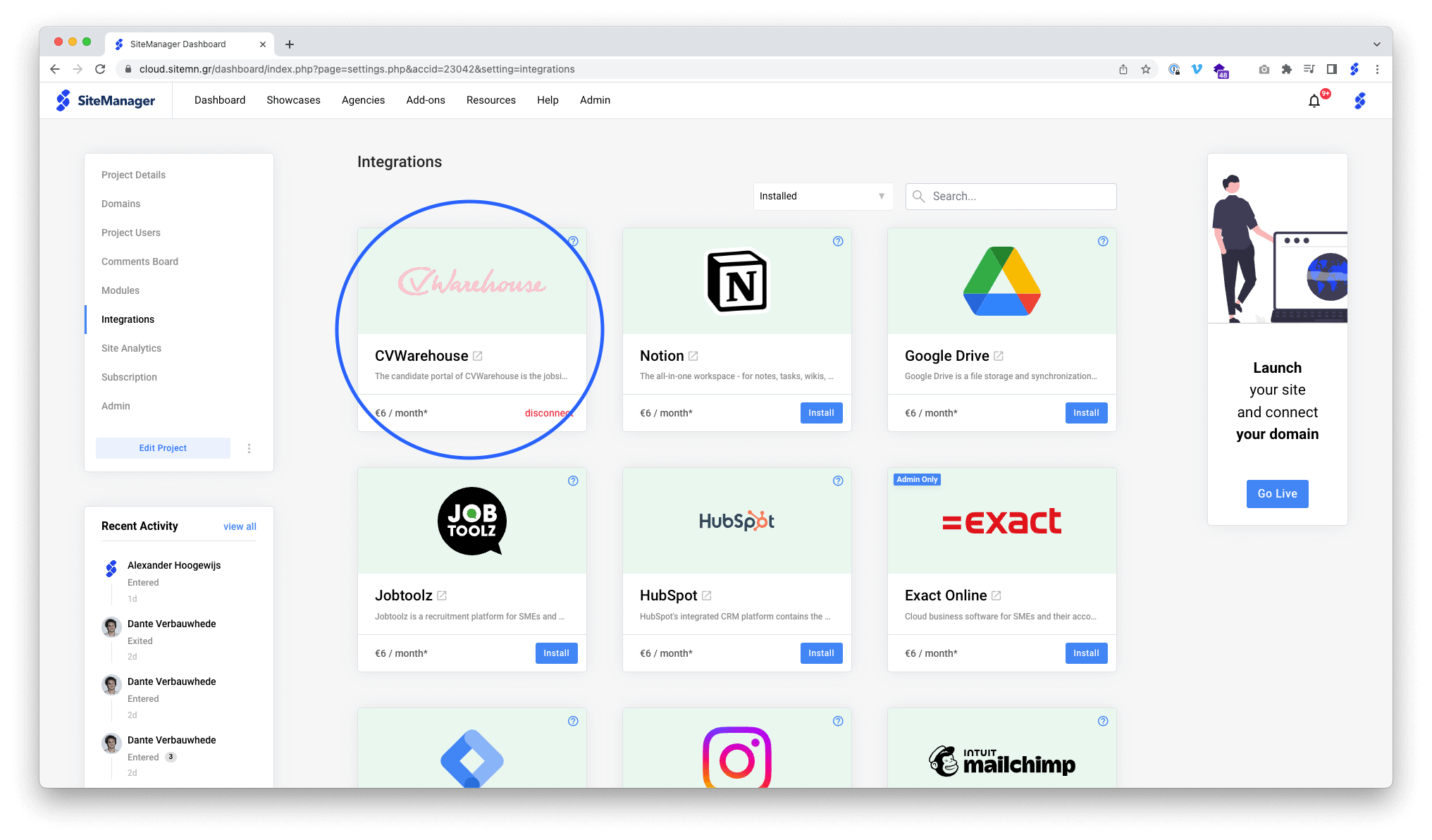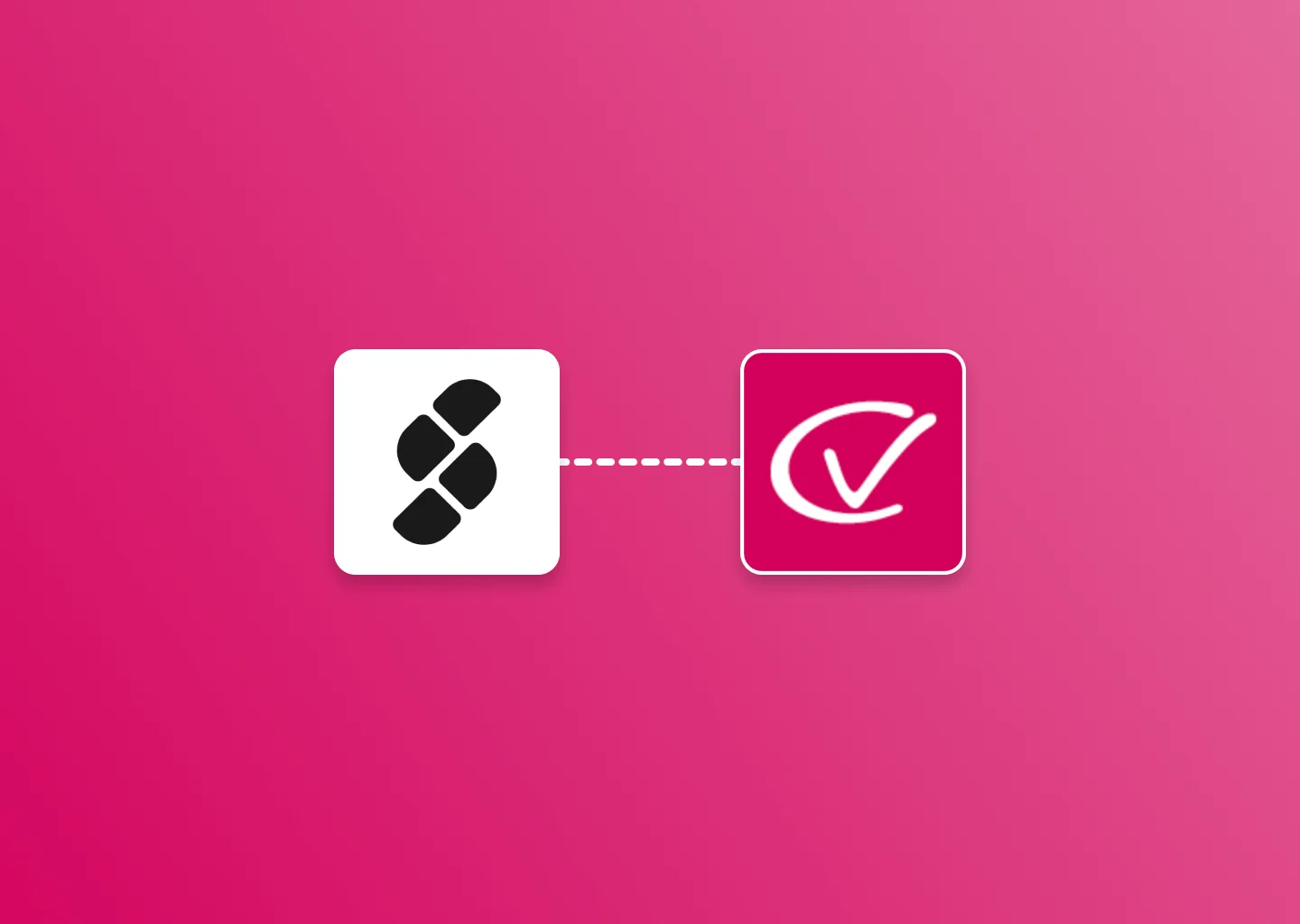 About the partner
CVWarehouse is a powerful cloud-based Applicant Tracking System (ATS) designed to simplify and streamline the recruitment process for businesses of all sizes in a GDPR proof way.
With CVWarehouse, companies can effectively manage their hiring activities, from creating branded career pages to tracking applicant profiles and managing job postings.
The platform offers a wide range of features and tools to optimize the recruitment workflow, including applicant tracking, talent acquisition, interview scheduling, and reporting.
CVWarehouse provides a user-friendly interface that enables seamless collaboration among hiring teams, facilitating efficient communication and decision-making throughout the hiring process.
Integration overview
By integrating CVWarehouse with your website through SiteManager, you can enhance your online presence and recruitment capabilities.
The integration allows you to showcase job openings on your website, accept applications directly through your site, and seamlessly sync applicant data with your CVWarehouse account.
SiteManager's design engine empowers you to customize the appearance and layout of your job listings, ensuring a cohesive and branded experience for candidates.
By leveraging the synergy between CVWarehouse and SiteManager, you can optimize your recruitment efforts, attract top talent, and efficiently manage the end-to-end hiring process.
Use this integration in your project
Get in touch for seamless integration support!