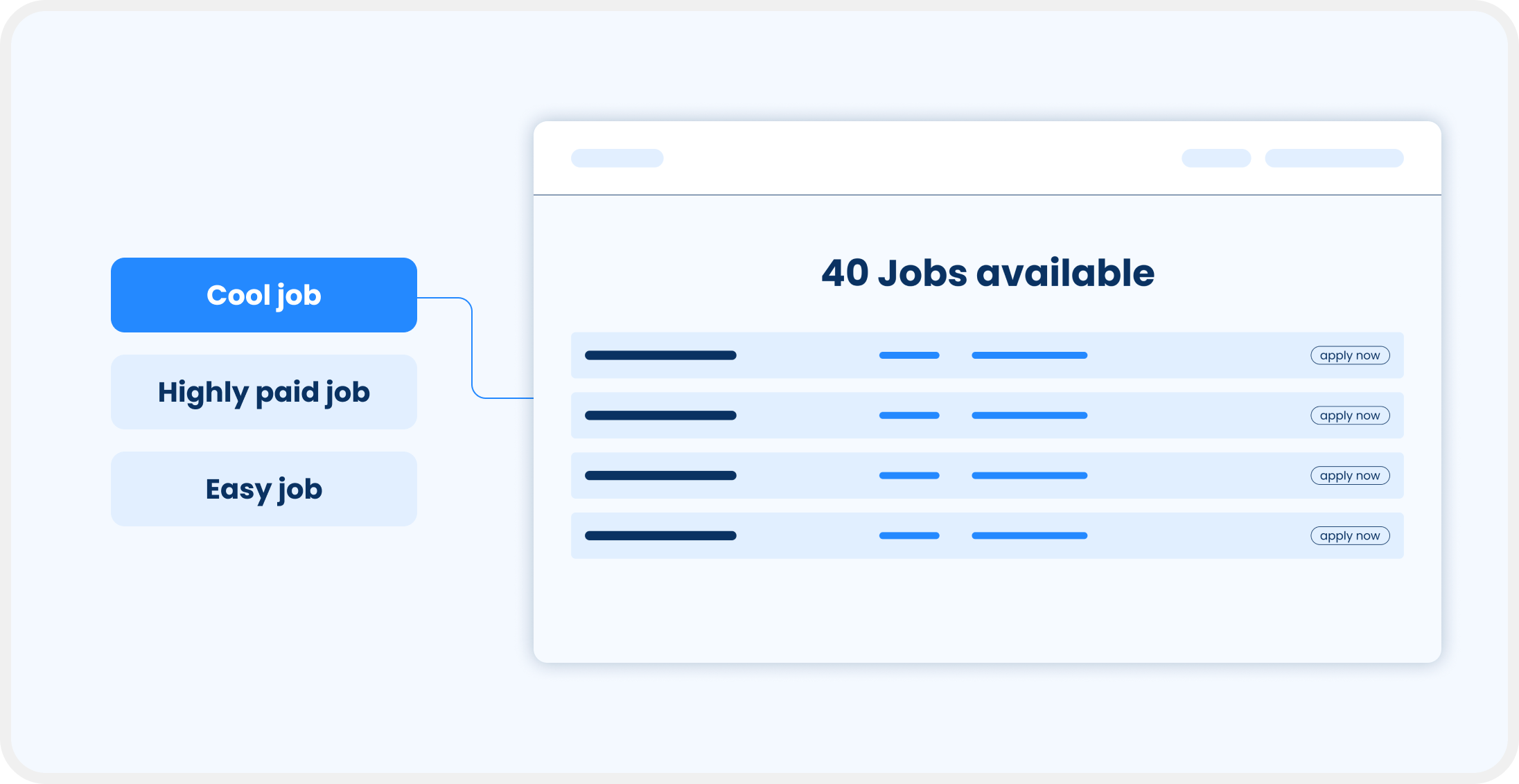 Job site by CVWarehouse
A career site solution build for HR teams to enhance their employer branding and create a seamless jobsite experience by integrating with CVWarehouse.
The SiteManager career site template is designed to give users an effortless way to create a custom career site.
This template offers a seamless integration with CVWarehouse, a robust ATS platform, allowing for a streamlined and efficient recruitment process.
With this template, users have the ability to showcase employee testimonials, highlight company values, and provide insight into the overall company culture.
Whether you are a small startup or a large corporation, this template provides the necessary tools to create an engaging and informative jobsite that will attract top talent and reflect your unique employer brand.
We offer a flexible solution for creating a employer branded website integrated with CVWarehouse.
Our software package starts at an affordable €1500 per year and includes extensive support, hosting, updates, patches, and maintenance.
By having a quick phone conversation with you, we can determine if the template fits your functional needs.
If needed, we can help personalize the appearance to reflect your corporate brand and integrate extra features that cater to your unique requirements.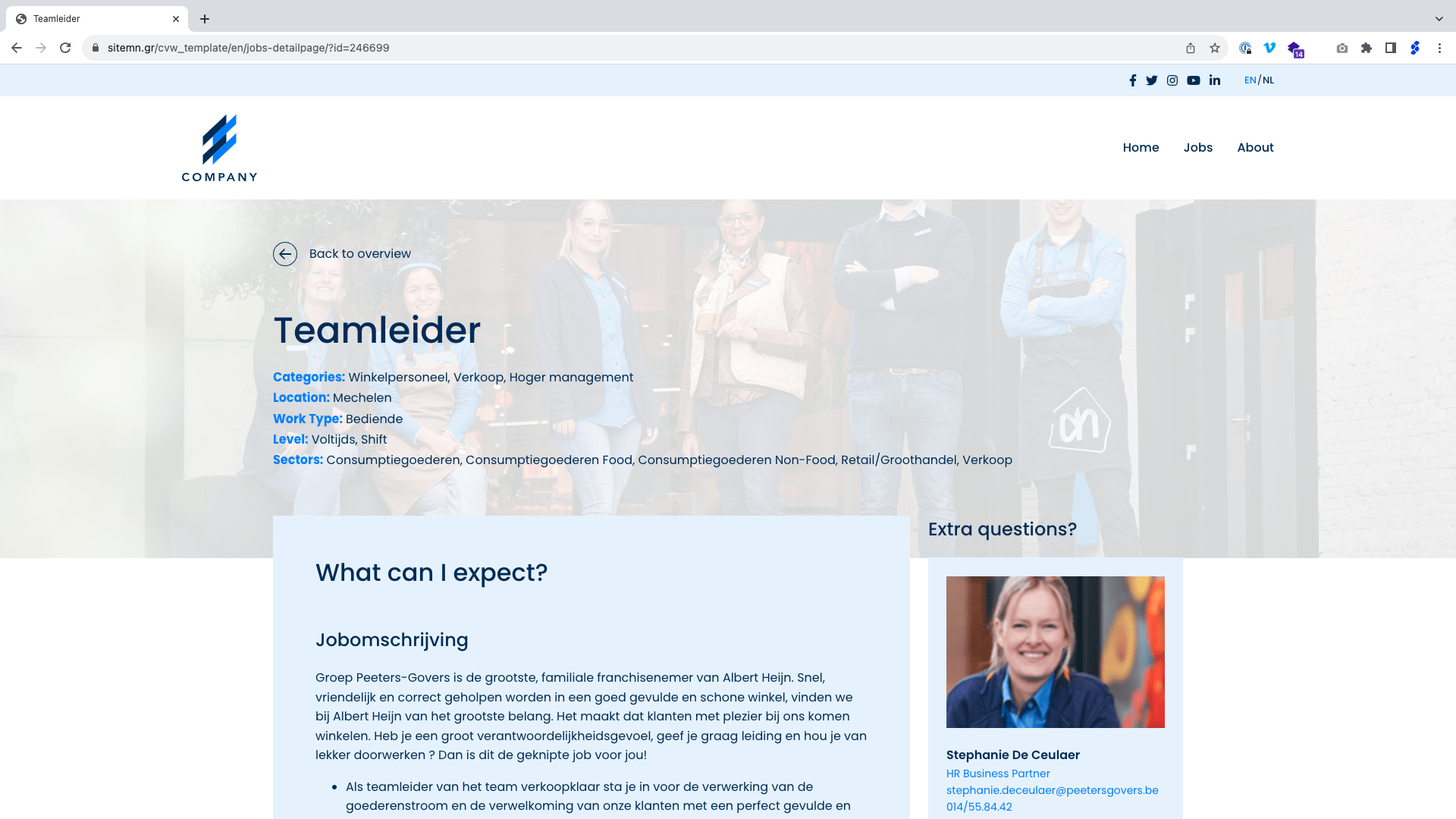 CVWarehouse is a leading ATS platform that revolutionizes the recruitment process for organizations. As an ATS platform, CVWarehouse offers a wide range of features and functionalities to streamline and automate the hiring process.
With CVWarehouse, recruiters can easily manage job postings, receive and review applications, and track candidate progress. This ATS platform also provides advanced search capabilities, allowing recruiters to quickly find the best-suited candidates for their positions.
CVWarehouse's user-friendly interface and seamless integration with other HR systems make it a preferred choice for organizations looking for an efficient and effective recruitment solution.
About SiteManager
SiteManager is a cloud-based web design platform designed to meet the requirements of creative agencies and marketing professionals.
With a strong user base of over 2500 SMEs in Belgium and The Netherlands, SiteManager has emerged as the preferred choice for website design, content management and development.
What sets it apart from other cloud web design software is its unique approach to handling multilingual websites, seamless integration with local software solutions, and personalized support tailored to individual needs.