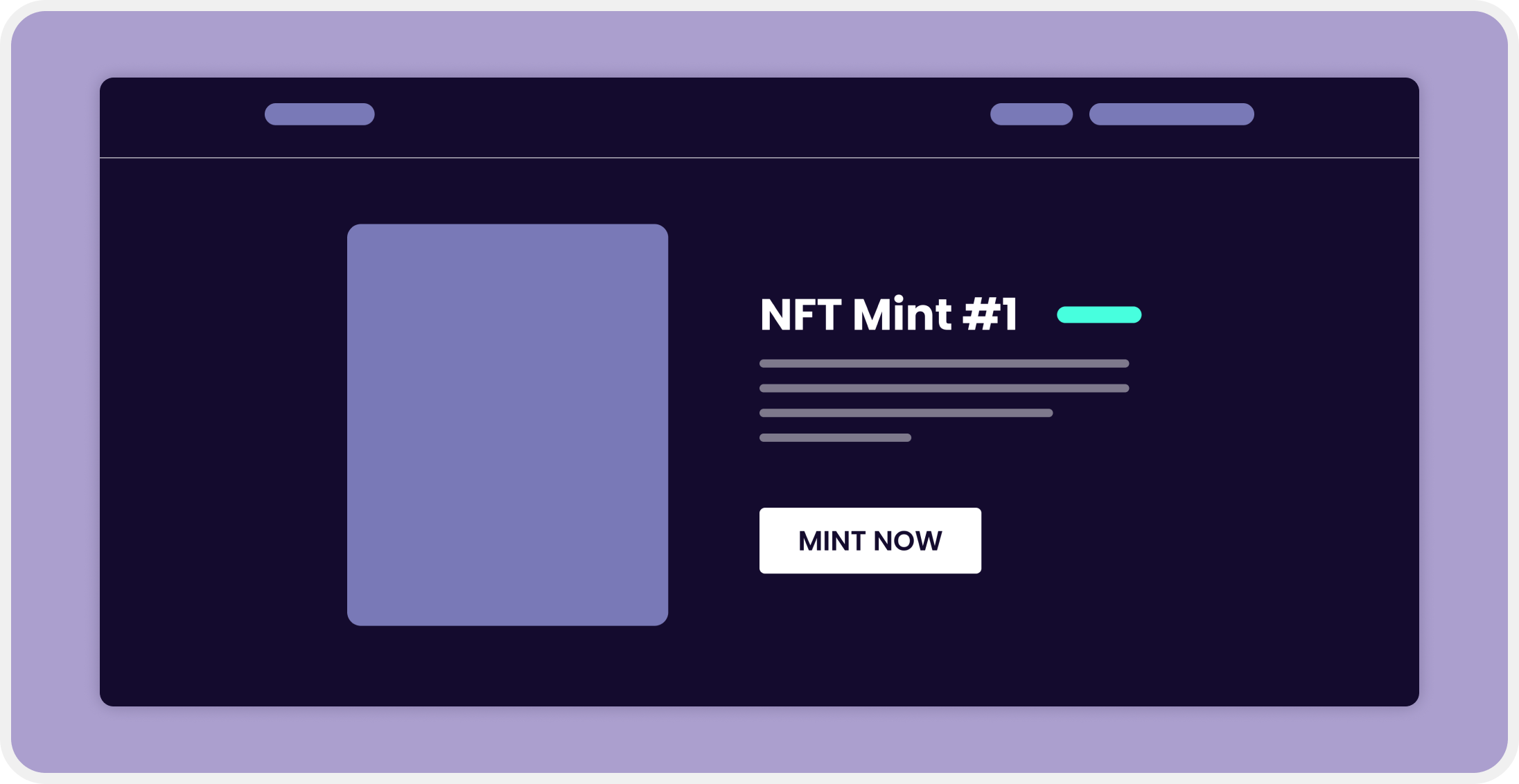 NFT Mint site by Venly
A NFT marketing solution for business of all size to build communities, present their NFT project, mint NFTs and offer NFT gated community experiences.
The NFT Mint site template
In partnership with Venly, a leading NFT infrastructure platform, SiteManager launches a new template that aims to optimise the way businesses showcase their NFT projects and mint NFTs.
This innovative template provides businesses with an easy and flexible solution to sell NFTs with fiat payments, making it more accessible for a wider audience. With seamless integration of Venly's technology, NFT transfer and wallet creation become effortless, allowing businesses to focus on their NFT project's success.
This template serves as a comprehensive solution for businesses looking to establish a strong presence in the NFT market and maximize their potential for growth and profitability.
The Offer
Our NFT mint site solution provides a convenient and cost-effective way to launch your NFT project.
With prices starting at just €1500 per year, our software includes comprehensive support, hosting, updates, patches, and maintenance.
Through a brief phone call, we can assess whether the template aligns with your functional requirements.
If necessary, we can assist in customizing the look and feel to match your corporate branding and incorporate additional features tailored to meet your specific needs.
Get a demo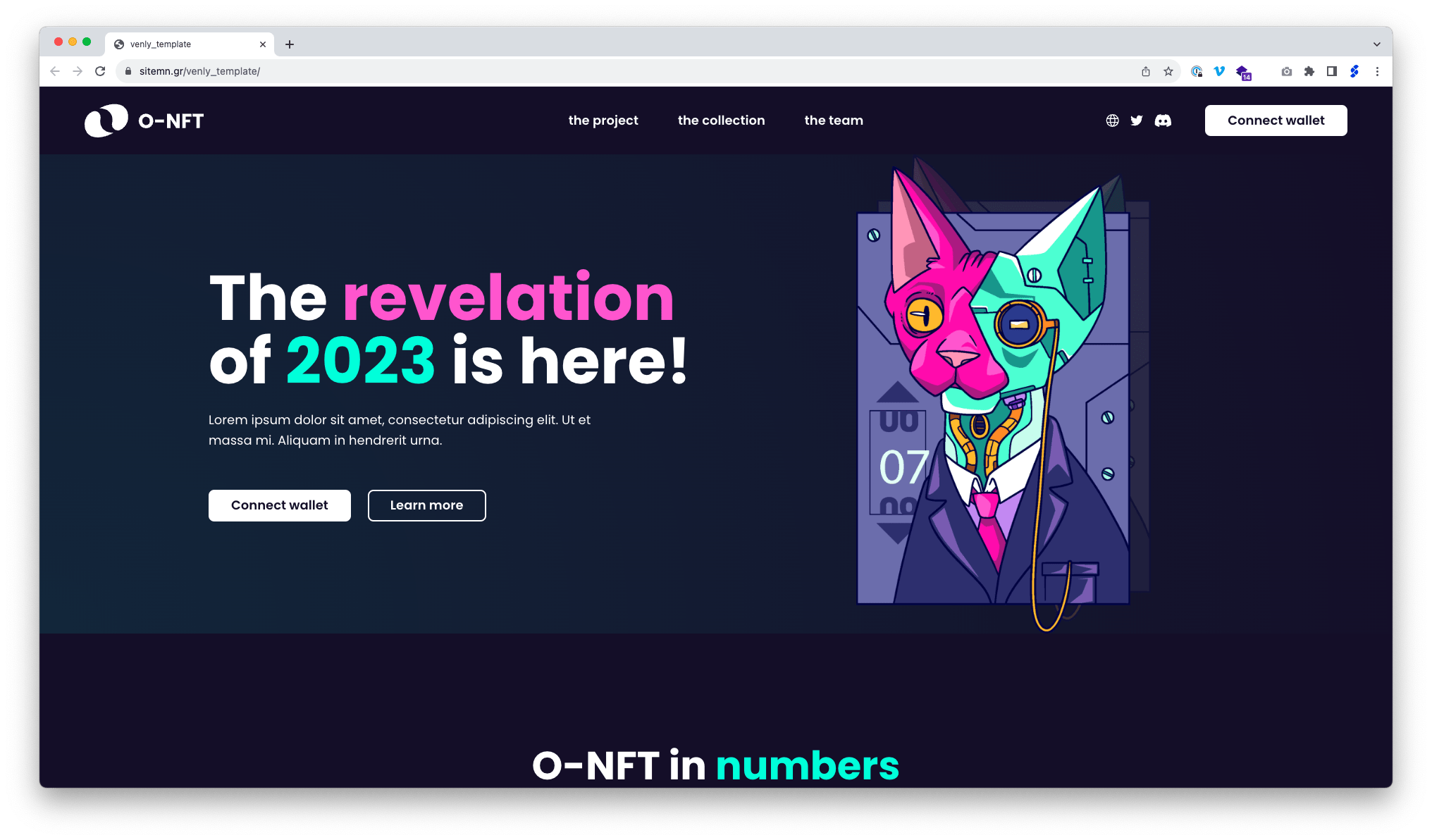 Venly specializes in equipping companies with the necessary tools and services to harness the advantages of blockchain technology. Their goal is to facilitate the adoption of blockchain by offering accessible and reliable software solutions. With a global vision that entails creating a developer-friendly platform along with an intuitive interface for end users. At the core of everything Venly does, simplicity, exceptional user experience, and top-level security are paramount.
Venly has gained recognition as a digital trailblazer, delivering groundbreaking innovations to both Web3 pioneers and industry leaders in gaming, eCommerce, entertainment, and various other sectors. Their mission is to onboard the next billion users onto Web3.
About SiteManager
SiteManager is a cloud-based web design platform designed to meet the requirements of creative agencies and marketing professionals.
With a strong user base of over 2500 SMEs in Belgium and The Netherlands, SiteManager has emerged as the preferred choice for website design, content management and development.
What sets it apart from other cloud web design software is its unique approach to handling multilingual websites, seamless integration with local software solutions, and personalized support tailored to individual needs.