3 Effective Collaboration Tips for Seamless Web Design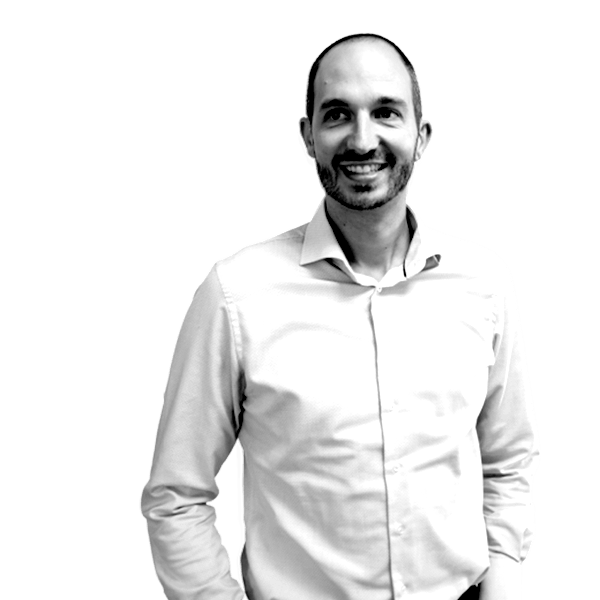 Alexander Hoogewijs
When it comes to web design, effective collaboration is critical. In fact, would it even be possible to complete a project without clear communication and teamwork? Successfully working as a team, however, requires more than a friendly disposition. It also requires a strategy to help each team member complete their part of the project without conflict.
Yet, when it comes to web design, everyone has a different approach. Everyone has their ideas and perspectives on how a project should be completed. For this reason alone, you need the right set of collaborative tools to run the project. So, before you dive into your next project, browse through these 4 tips that streamline the collaborative process.
Tip 1: Pick a project management platform
Our first recommendation for effective collaboration on your web design projects? A project management platform. When you work as part of a team, everyone deserves to be heard. Reality proves, however, it is not uncommon for everyone to have their hands full and not communicate effectively enough. Since everyone interprets instructions differently, disagreements and misunderstandings can occur. And if so, it can result in tension throughout the workspace and missed deadlines.
The first step to getting everyone on the same page is getting them on the same project management platform! There are several platform options for effective collaboration, all of which have specific features to help you stay organized. Some of the best platforms for collaborative web design projects are Basecamp, Trello, and Asana. Here's a quick synopsis of each one.
Basecamp, a cloud-based collaborative tool, works well for projects where ongoing communication is required. Basecamp offers both free (60-day trial) and paid versions.
Trello offers a variety of cards, lists, and boards to keep all aspects of your design project organized. The interface is easy to use, offers internal automation and has a time tracker.
Asana takes collaboration to the next level with file sharing, and chat. In addition, you can also design creative briefs and assign specific tasks to designated team members.
While many project management systems work well to organize your web design workflows, choose one that has the following features:
Milestone and process tracking
Ability to assign specific tasks to team members
Boards to create a strategy
Ability to communicate internally
Whichever you choose, it also needs to take care of time-consuming administrative tasks.
Tip 2: Build a design system
Our second tip for more effective web design collaboration, is getting yourself a design system. Although they're most commonly seen in UX projects, design systems can streamline collaborative web design processes as well.
Think of a design system as a knowledge hub: it houses all assets and style guides to complete a project. In addition, it contains clear directions that function as the go-to source for all team members. Design systems also streamline the collaborative efforts for every phase of the product. If any team member becomes ill or is unreachable, other team members can step in and take over - simply by having access to the design system.
For effective collaboration, it's smart to create your design system in the research and planning stage of the project. This approach will eliminate unnecessary conflict due to miscommunication among the team. Although needs will vary, most design systems should contain the following components:
Overview—This section describes the design system in rich detail. It should include updates and values that clearly define what quality design means for the team.
Foundation—Specific style guidelines belong here. Include visuals, typography, color palettes, sound, and patterns.
Content—In this section, you need to define your voice. Include what's expected grammatically and off-limits words.
Branding—Some organizations choose to add brand guidelines. This may include the brand's mission statement, core beliefs and personality.
Once you create a design system, your team will have a clearer vision, and thus, achieve more effective collaboration.
Tip 3: Bridge the gap
Understandably, the only way towards effective collaboration is with the right tools. And as your team continues to grow, you need a space that makes working together painless. It's essential to have a workspace that encourages effective communication, and—in extension—easy access to each other's workflows.
After all, team members require a common ground. They need to know what's expected of them and which tasks will be picked up by their team members. Everyone has a particular role: design, development, and content creation. And, let's not forget that the client is also a part of the collaborative process.
Suppose the designs are completed. Your web project is handed off to the next team member to start building or adding content. What if the designs aren't entirely on point? As developer or content creator, you often don't have direct access to edit or comment on designs swiftly. The project gets stalled, you miss your deadline, and now you're dealing with an unhappy client.
Cloud-based collaborative web design platform
SiteManager, for example, bridges the gap between design and development. The cloud-based web design software brings all creative processes together on one platform.
The platform actively encourages effective collaboration because it allows team members to work together simultaneously. With remote cloud-based work now the norm, on-demand visual feedback is easy on SiteManager. You and your team can hand off work in real-time. Both clients and other decision-makers have access to the platform.
This cloud-based program also offers the following features:
Media Library—Upload your image and videos for ease of access.
Client Access— Set custom passwords and restrictions according to specs.
Component Library—Add project-specific components.
Code Editor —Write readable code that perfects your page speed.
Graphic Designer—Access your toolkit and kick-start your design process.
Comments—Leave feedback on specific pages for your team members to find.
The bottom line
Successful and effective collaboration consists of countless layers. It's not only about choosing the right team members or creating a comprehensive design system. It's about having a space where everyone can work together effectively. And let's be honest, that's not always easy to make that happen. From tight deadlines to demanding clients, sometimes it may not seem possible. However, you can streamline even the most complex projects when you have the right tools.
SiteManager has the tools you need to make that happen. Want to know more? Reach out to Alex, he's happy to help out.
Start building today
Streamline your creative process and keep your team aligned with our collaboration tool.