Figma vs Adobe XD: Which One to Choose for Your Next Design?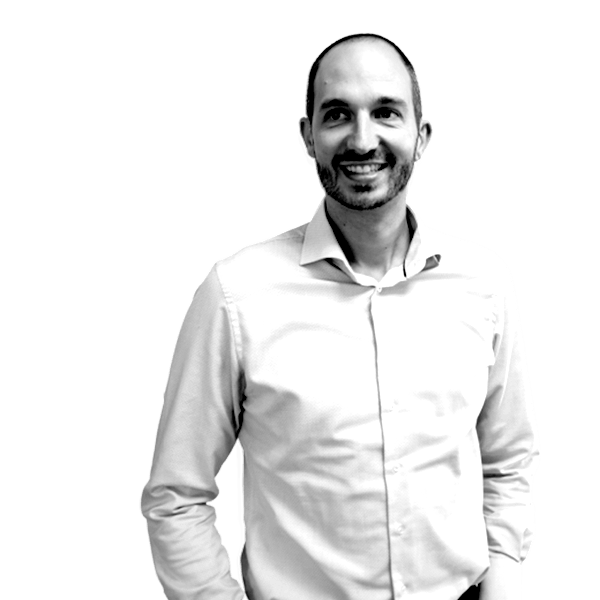 Alexander Hoogewijs
What is the best tool for UX designers? It is a question we keep asking ourselves. Undoubtedly, Figma vs Adobe XD are the two of the most popular choices at present. Both design tools were launched in 2016. In the past few years, their features have evolved along with a steep rise in the global market shares. The tools have a lot in common, but they also have some differences.
So, between Figma and Adobe XD, which one is the best choice? In this article, we will take a closer look at Figma and Adobe XD to help you make the right decision for your next design project.
Figma: an Easy-To-Use All-In-One Platform
Figma is a design tool that's both online and collaborative. One of the prime features of Figma is its browser-based interface. Since it's a collaborative tool, multiple designers can work on the same design file.
The interface of Figma is simple, and the tool ensures that there are zero conflicts between multiple users. All real-time users are always in sync. Figma also offers unlimited cloud storage for all the design files.
Onboarding the Figma platform is easy. All you need to do is create a free account at figma.com and start working in your browser. You can also opt for professional plans that start at $12 per month.
Coming to the features, Figma offers auto layouts and easy-to-use constraints. There's a Smart Animate feature for animations and Advanced prototyping.
Overall, Figma is an easy-to-use, all-in-one platform that allows designers to freely expand their creative ideas. Are you searching for more information about the latest Figma features? In our newest blog, you can read all about them!
A Powerful and Intuitive Tool Called Adobe XD
Adobe Experience Design (Adobe XD) is a powerful tool for designers and works through three prime modes. These are Design, Prototype, and Share. It comes with a desktop version that supports both macOS and Windows and allows you to work offline.
Adobe XD comes with Creative Cloud integration and has a rich library with a wide collection of images and palettes. Collaboration is also supported through apps like Slack and Microsoft Teams.
The tool also allows the creation and publication of design systems. Beyond that, there is a wide range of plug-ins and extensions that designers can use. Adobe XD comes with a free starter plan, which offers a few limited features. Paid subscription begins at $9.99 per month.
To sum up, Adobe XD is a powerful and intuitive tool that designers will enjoy using.
Figma vs Adobe XD: the Comparison You Have Been Waiting For
Platform & Operating System
Figma offers an all-in-one platform that requires no switching. The processes of designing, prototyping, reviewing, and sharing feedback are completed through a single platform. It also has a desktop app that makes it easy to work offline on pre-opened files. The browser-based platform is superfast and there are no lags whatsoever.
Adobe XD is a desktop application, even though it allows users to work offline on the local files. Since XD allows app integration within the Creative Cloud suite, sharing assets between users is easier. When it comes to performance, the speed of Adobe XD can depend on your system specifications. However, with the right system, it is as fast as Figma.
Collaboration Features
Teams working remotely will love using the easy collaboration features in Figma. You can easily share links for a particular project between users. Multiple designers can work together in real-time and leave comments and suggestions. There is also an Observation Mode that can help designers work together on a project.
On the other hand, Adobe XD does not offer real-time collaboration. While the specs and prototype links can be shared, you will need to update them with every change. Before you allow others to work on a file, you must save and hand it off.
Ease of use and tutorials
It can be safely said that most users will find Figma super easy to use. The prototyping features and the Vector Network in the tool are extremely helpful with interactive and transition components. In addition, creating and maintaining a design system is also simple. For power users, Figma also has tools like Deep Selection, Auto layout, and gamified keyboard shortcuts.
Adobe XD is simple to use, too. You can easily create an interactive prototype and define auto-animations. There are practical features like Responsive Resize and Repeat Grid that are effective and save you a lot of time.
While many designers prefer the control Figma provides over design elements, the choice comes down to your personal preferences.
Use of Plugins
Both tools offer a large number of plugins and resources through their respective communities. Since the plugins are built into the app, you don't need to search separately for them.
Unless you have a specific plugin you can't do without, both the tools will serve the purpose. However, the number of plugins in Adobe XD is growing rapidly, which is a big plus.
Developer Handoff
In Figma, sharing your files with a developer is simple. You can invite developers as viewers to review the prototypes and make necessary comments. Note, Figma files have specs embedded in them. This makes the process easier.
Developer handoff is easy in Adobe XD, too. There is a separate Development share option. Specific design files and assets can be marked for export. These links are then sent to developers for download.
Pricing
The free starter version of Figma will work well for beginners, as it offers good functionality. But with a starting price of $12 per month, Figma is costlier than Adobe XD.
The seven-day free trial version of XD has limited functionality. A subscription of $9.99 per month is the next best choice. You can also use Adobe Creative Cloud for $52.99 per month. Apart from XD, it also offers access to other Adobe tools like Photoshop and Illustrator.
Final Thoughts
Admittedly, there are no clear winners in the Figma vs Adobe XD debates, as both tools have their pros and cons. To be honest, both are excellent tools for designers. The final choice depends on your priorities and working style.
If you want effective real-time collaboration and the flexibility to work from the browser, Figma is a great choice. With Adobe XD, you will get advanced design processes like enhanced prototyping and superior auto-animate features.
Have you become enthusiastic about using Figma after reading the above text? Then our recently set up Figma Beta program is definitely something for you! The program consists of you being one of the pioneers to try out the Figma integration module. The module is designed to streamline your design to website flow. You will learn how to migrate your stylesheet in one single click, saving hours in setting up your next web design project.
Start building today
Streamline your creative process and keep your team aligned with our collaboration tool.