Figma vs. Sketch: The Comparison You've Been Looking For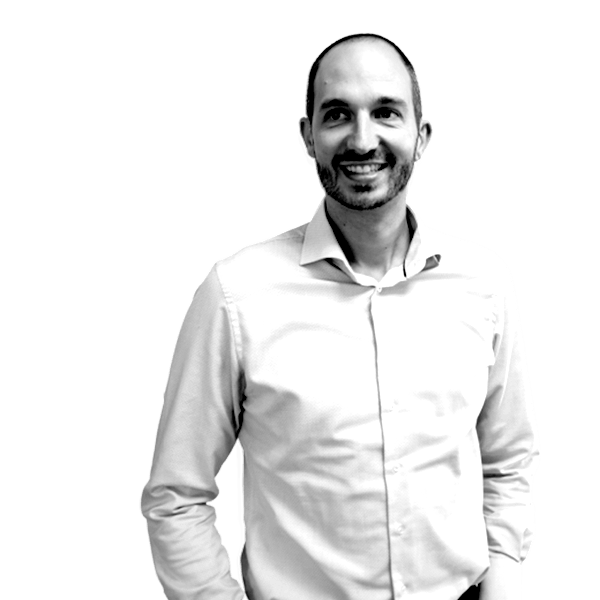 Alexander Hoogewijs
One of the most challenging decisions UI and product designers have to make is deciding between Figma or Sketch. Sketch has been the go-to design tool for almost all UI and product designers for a long time. But, new programs like Figma are quickly catching up.
But popularity isn't something you use to determine the usefulness of any software. So, here's a direct comparison of Figma vs. Sketch that will give you a clear overview of the differences and similarities between these two. Let's roll!
Platform and Performance: What Are the Main Differences?
The most significant difference between these two design tools is their platforms. Figma works as an in-browser application, while Sketch is a desktop app only available for use on Apple computers, which is a disadvantage for designers who don't own a Mac. The in-browser application feature gives Figma a significant advantage, as it is more accessible than Sketch.
You can also access Figma as a desktop app for Windows and Mac. The only downside is that if your computer isn't connected to the internet, you cannot access any new files. And for any designer who wants to work offline, not gaining access to a new file can be pretty problematic.
So, when it comes to platform availability, then Figma wins the day. But, for offline performance, Sketch takes it.
Figma vs. Sketch: the Cost
Another aspect that helps differentiate between Figma and Sketch is the cost. You need to pay $99 for your one-year license to use Sketch. And for that year, you can use the unlimited features the Sketch app offers. But, you need to have an up-to-date license to receive updates.
On the other hand, Figma is entirely free for individual product and UI designers. But, if you are a team of more than two editors/ designers, you will have to pay $12 per month.
When it comes to cost, Figma wins. But, if you are having a tough time deciding on which design tool to pay for, you can try out their free trial. This will help make your decision much more straightforward.
Interface and User Experience comparison
One of the most notable aspects of these two apps is their user experiences and interface. So, if you are planning to swap Sketch for Figma, your transition won't be too difficult.
The similarities between both interfaces are no accident, as it makes it easier for designers to switch from Sketch quite easily. But, despite having an almost similar interface, the terminology used in both apps is entirely different. Sketch design works with Artboards, while Figma works with Frames.
In terms of user experience and interface, both Sketch and Figma take the day.
Functionality and Features
The one way to test if an app offers you the value you need is through its features and functionality. While each tool might be able to do the same thing, several aspects of each app surpass the other. And some of the functionality and features these two apps have include:
Styles
Style is a crucial element for any design system. Unlike Sketch, Figma allows designers to create independent styles from effects, colour, stroke, and text. With this application, you can comfortably apply any of the styles you want, no matter the layer. You get the freedom to apply a colour and text style by either combining everything or a shadow.
On the other hand, Sketch only offers layer and text styles. This feature makes every property a part of only one style. So, for instance, you can't apply the shadow or pink colour of a pink rectangle with a drop shadow. While in Figma, you can apply the shadow and pink colour styles independently.
Real-Time Collaboration
In this age of remote working, having apps that offer real-time collaboration is an asset. And this is one area Figma outshines Sketch. Just like Google Docs, with Figma, many product and UI designers can collaborate simultaneously on one document.
Thanks to its web browser application, viewing any project and leaving comments is relatively easy. It doesn't matter how large your team is; you can all provide feedback and collaborate on different projects.
Design Tools
Figma is considered superior to Sketch when it comes to design tools. Figma has constraints and grids that allow for complete flexibility in responsive and resizable layouts.
Figma also has a traditional drawing tool that helps designers improve their designs thanks to the vector networks. With a vector network, designers can improve the path on their models by allowing curves and lines between two points rather than joining those lines in a single chain. The result of this feature is more flexibility for designers as they draw.
Figma vs. Sketch: Which is Better?
At the end of the day, you will have to decide between Sketch or Figma. But, before you choose, take a look at all the aspects above. From cost to features to interface, if any of these aspects fit your design needs, you can go for the app that suits them.
However, Figma did surely take the day for most of the features above. And with more features being developed, Figma will certainly be the go-to app within a short time. Are you curious about the newest features of Figma? You'll find them in our blog about the four newest Figma features.
Don't Limit Yourself
Do you choose to work with Figma? Then take a look at our Figma Beta program page! During this program, you will learn how to easily upload your Figma file into SiteManager to continue working on your new, cool web design. You can try SiteManager for free and discover how to design and build your client websites by editing website functionality settings, accurate content, and changing your style. Do you need some help? Then get in touch, we are happy to help!
Start building today
Streamline your creative process and keep your team aligned with our collaboration tool.