From your Figma design system to a fully responsive website, SiteManager has your back.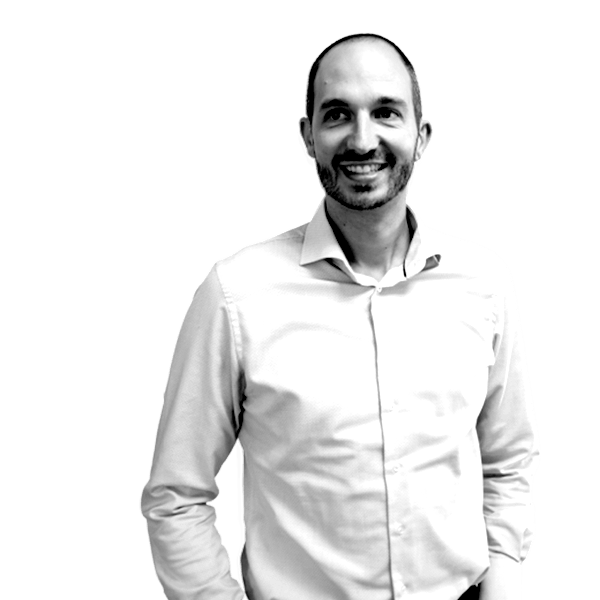 Alexander Hoogewijs
Today, working in the digital design space means more than creating design systems and implementing them in web and app designs. It means you're inundated with ads and emails touting new design products that will revolutionize the industry. Yet, amidst a cluttered landscape, one design app reigns supreme: Figma.
At SiteManager, we understand why Figma is the number one tool among web designers like you. It balances power with usability, allowing designers to develop beautiful design systems and implement them across website designs and other digital products, all while including vital collaboration tools that make collecting and implementing feedback a breeze.
Here, we'll explain why we at SiteManager love Figma and why we've gone above and beyond to ensure it works well with our platform so that you can create and implement stunning website designs.
Why is Figma the #1 Tool for Designers?
No design product has had such a significant impact on the world of web design as Figma. Not only has its low- and no-cost design product democratized web design. It made the process accessible to everyone, but its ever-evolving tools have made professional web designers' jobs more manageable. With no-code design solutions, Figma both delights designers and helps them create responsive, modern websites quickly.
Though Figma caters to a broad audience of designers with its versatile toolset, it puts web designers first as the product evolves. Figma's flexibility is excellent for web designers like you who need a robust and reliable tool to focus on your design instead of technical limitations.
Collaborate with Teams
Website design products are rarely completed in a silo. So whether you're designing a website for a company in-house or working for a freelance client, you'll need to collect feedback from key project stakeholders, so you can keep your design on track.
Figma's seamless collaboration tools make showing others around your design a breeze. For example, with mouse-tracking tools, you can follow what others are viewing in your design project or have them follow your mouse as you navigate through your website design. Often, this process is even more straightforward and fluid than screen-sharing, allowing you to focus on stakeholders' reactions instead of your conferencing software.
Figma also allows free account holders to leave comments throughout your design project so that you can get specific feedback on design elements in addition to overall impressions.
Versatile Tools
So what can you design with Figma? Essentially anything. Though Figma was built for website design, it's an excellent tool for designing mobile apps, creating social media posts, laying out documents, and prototyping designs. Though other programs may offer more features for these types of work, Figma's user-friendly collaboration tools make it the first choice for many teams and independent designers.
Designer-Centric Features
Figma makes designing for the web easier with each update by implementing tools and workflows designers find helpful and putting them at the forefront of their product. Features like a flexible pen tool, easy-to-use OpenType for more advanced typography, and smart resizing tools make tasks easier and more efficient so you can focus on design instead of locating the right button.
Design-Focused Instead of Code-Focused
A design-focused tool like Figma allows you to create robust and detailed website designs without touching any code. This doesn't mean you sacrifice the function of your design, however. Instead, Figma lets you use responsive components in website design prototypes, making it easier for website developers to interpret your design after handoff.
Create Beautiful Design System Easily
Creating a design system is a critical component of any web design project, and Figma makes creating design systems and implementing them across your website design a breeze. With Figma, you can centralize design and UI assets alongside fonts, colour palates and design elements for use across the website.
As a website designer, you work hard to create beautiful design systems for your websites and see them implemented correctly in the final product. Using a website platform that eases that transition from Figma design to website development should be a central part of your workflow to ensure fidelity.
Why We Love Figma
At SiteManager, we believe website design and development should be a collaborative process. For decades, designers have handed off-website designs to developers only to see their designs altered in the final product. We believe you should work on your favourite app to make the design process efficient, which is why we're dedicated to making the transition from Figma design to a fully functional website a seamless process.
From Design to Implementation, Figma Works With SiteManager
With the same ethos as Figma, SiteManager offers design-focused solutions with effortless collaboration. Our mission is to unify website design and development to help your team design, develop, and launch websites quickly with easy transitions between project phases.
Unified and Collaborative Platform
SiteManager's platform is more than a website creation and hosting tool. It brings your entire team to a single platform so that you can create beautiful websites with a shortened design-to-launch timeline.
In the same vein as Figma's collaboration tools, SiteManager includes toolsets developed for each of the roles in your website design project: designer, developer, project manager, and content creator. In SiteManager, everyone has access to the same components within the project while working with tools curated for their role. For example, designers and content creators work in a no- or low-code environment while developers have access to the most potent browser-based code editor available, so everyone can focus on doing what they do best.
Design-Focused Solutions
Like Figma, we put designers and teams first. Our platform offers designers a no-code editor alongside a versatile back-end editor, truly unifying the design and implementation processes.
When you implement designs in SiteManager, everyone in your project has access to the same library of assets and styles, ensuring consistency across your project. However, as a designer, you want to make sure your work translates to the website platform without alteration or confusion. With that need in mind, we've created tools to streamline the process and eliminate the timely design system implementation process.
Migrate Styling with One Click
With the needs of web designers like you in mind, we've developed a toolkit to help you migrate your design systems into SiteManager with a single click. Our toolkit ensures all styles and UI assets transfer from your design project files without confusion.
Our comprehensive Figma Design System Toolkit is explicitly formulated for web designers and keeps your needs in mind. We want to simplify the design implementation process, so you can focus on what you do best: designing exciting websites that keep your stakeholders happy and users engaged.
SiteManager & Figma: A Perfect Pairing
With SiteManager, you can ensure your website design systems will translate seamlessly from Figma into a powerful and versatile platform that keeps collaboration and efficiency at the forefront of your project. Explore our Figma Design System Toolkit and learn more about how SiteManager's design-focused features can simplify your processes and let you focus on what's most important: your website design.
Feel free to reach out if you like to share ideas.
Start building today
Streamline your creative process and keep your team aligned with our collaboration tool.