Looking for an Adobe XD Alternative? Here's Our Favourite.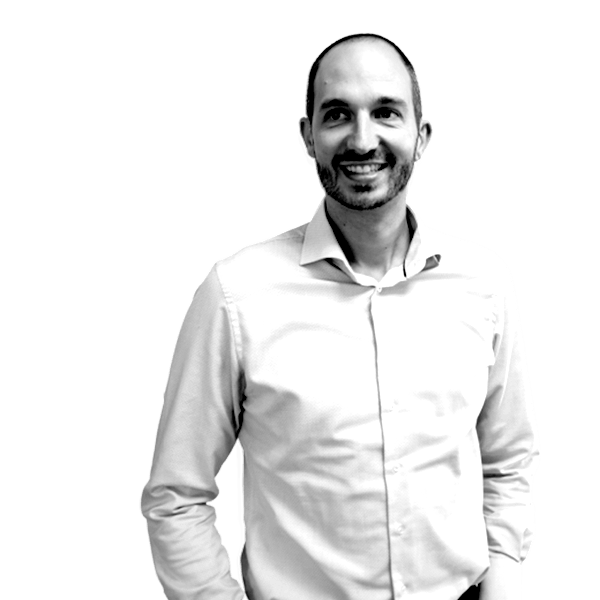 Alexander Hoogewijs
The outbreak of COVID-19 accelerated the trend of remote work. As such, designers look for more collaborative and versatile tools to ease the process of designing.
Back then, designers relied on tools like Illustrator and Photoshop to create high-fidelity designs. Later, there was a shift to Sketch with its arrival on the market in 2010.
Sketch, however, is a thing of the past now.
Today, there's fierce competition between Adobe XD and Figma. Though both design systems offer a variety of features, Figma is seemingly outpacing Adobe XD and becoming the top choice of most designers.
We'll take a closer look at the alternative of Adobe XD.
What Is Adobe XD and Why People Use It?
Adobe XD is a vector-based UI tool used for prototyping, wireframing, and interactive designing. You can use it to design anything from mobile apps to entire websites.
The tool was first introduced under the name Project Comet in 2015. Back in the day, Adobe XD offered a breath of fresh air to the designers using Illustrator and Photoshop for their UI designs.
After all, web designing is not all fun and games.
People use Adobe XD for website creating click-through prototypes and website wireframing. Its built-in commenting feature allows designers to share feedback or ask questions directly while doing the project.
Things We Don't Like About Adobe XD.
Adobe XD might seem like a great tool at first glance, it lacks several features, including collaborative design, which is a huge downside.
We'll uncover things we do not like about this design tool.
Collaboration Flaws
Yes, Adobe XD has collaborative design, but it comes with a bunch of flaws. First, it syncs repeatedly, causing someone to lose their progress - a red flag indeed.
Second, while you're in the same file with your team, you cannot see their cursors. So although you're working together, you're more like a ghost to your team member.
Inconsistency In Adobe Products
Though Adobe XD includes various products, they come with a few inconsistencies.
You cannot eye-drop text styles, and in fact, you have to eye-drop background and border colours separately.
It doesn't include arrows for your line caps.
The initial state of the text box is unusable, and you need to adjust a few settings for it to function like a typical text box - as in Illustrator.
The pen tool doesn't work like the one in Photoshop or Illustrator.
Export
Export is a much-needed function, but guess what? It's hidden. You either have to click on your art board list and select "Export selected," or you have to go to file and then choose Export.
Secondly, you cannot export the graphic in custom size. In other words, if you want to export a graphic in 3X resolution, there's no option for that.
You can only choose what you're exporting for Android, iOS, Design, or Web. That's all.
Yes, the "Web" option allows you to export in 1X and 2X resolution, but "Design" doesn't even allow you to export the file in 2X.
Rulers
Want to pull out the ruler when working at the bottom of your landing page? You just cannot do it from your current position. Instead, you need to go all the way to the top to pull the ruler and take it back to the bottom to use it finally.
Yes, you can pull it out from the left, but it is not a convenient option.
Vector Shapes
Editing vector shapes is yet another challenging thing in Adobe XD, and it's challenging to move points of your shape.
Like other design tools, the tool doesn't allow you to choose the point type (disconnected, mirrored, straight).
No Multiple Colour Fills
You cannot have as many strokes, fills, and shadows for one layer as other design tools. Instead, you need three layers in Adobe XD to make the same effect.
The Magical Alternative: Figma
Figma is one of the highest-rated tools among designers, according to the 2020 UX tools survey.
This collaborative design tool has been gaining popularity since its launch. It allows multiple people to work on the same file.
Adobe XD offers a similar feature, but it lacks flexibility.
Its user interface is pretty easy to use; another plus for UX professionals. The design tool is available in both web-based and desktop versions, unlike the Adobe XD that only offers a desktop version.
Things We Like About It
Want to step up your designing game? Figma might be the tool you need.
Collaborative Design
Figma allows users to be in sync, unlike Adobe XD where a user's work gets lost when another user chooses to sync.
With Figma, you can see what all the users are doing in real-time and can follow along - if you want to.
It also allows you to view comments easily, unlike switching to an external URL as in XD.
Creating and Managing Design Systems
Figma gives designers the freedom to easily create and maintain the design system. For instance, you can create styles for shadows and blurs. XD, on the other hand, offers limited character and colour styles.
It also offers keyboard shortcuts. You can press "?" to check them out.
Also, when designing, we use the layers panel frequently. However, XD only shows the assets panel by default, while Figma keeps the layers panel accessible.
Files on Cloud
You can easily duplicate files on Figma as they all are a single URL. Anyone invited can collaborate and edit the file.
On the flip side, Adobe XD either creates files offline or online. For instance, when you want to design anything in XD, you'd have to create an offline file and copy all the contents one by one.
Figma offers greater flexibility in this regard.
If you want to scale your web design business by improving collaboration between designers, developers, and clients, SiteManager offers an integrated solution.
Remote work is not slowing down any time soon, and you need a reliable, collaborative web design platform to speed up your workflow.
Say hello to Alex in case you have any questions!
Start building today
Streamline your creative process and keep your team aligned with our collaboration tool.