The 7 Most Popular Elementor Alternatives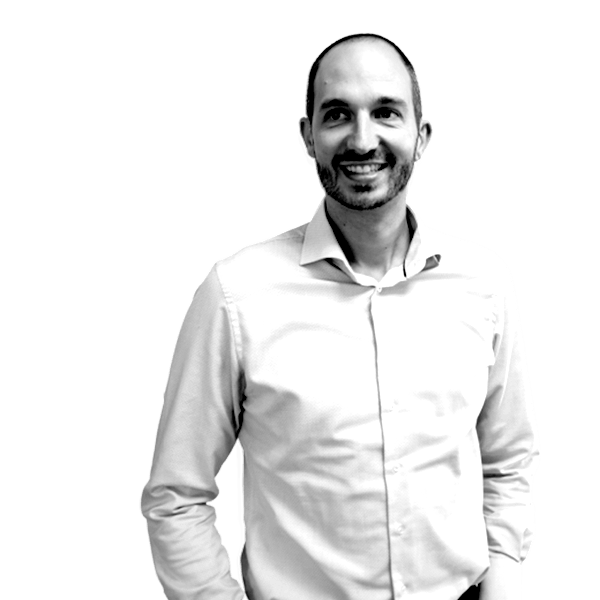 Alexander Hoogewijs
To be clear, Elementor is still one of the very best drag-and-drop page builders for WordPress. With Elementor, you can create stunning WordPress web pages without knowing how to code a single thing; and it works on the front-end of your site, meaning that you can see updates in real-time without having to guess how things will look or work on your live site. But Elementor's chokehold on the throne is loosening, and some new contenders have emerged for the best WordPress page builder title.
This article will look at some of the best Elementor alternatives, compare their features, and discuss what makes each one exciting. So, without further ado, let's get right into it.
Keep in mind that the following page builders are not the only alternatives to Elementor, there are countless other front-end page builders for WordPress, but these have been tried, tested, and proven to be exceptional for one reason or another.
Divi
If Elementor has had any competition in recent years, it's been from ElegantThemes flagship drag and drop page builder DIVI. Billed as the most powerful WordPress theme globally, Divi continues to live up to its reputation.
More than just a theme, Divi is a website framework complete with all the features you need to build out fully custom, bespoke WordPress sites from scratch with no knowledge of coding whatsoever.
Some of the best features of Divi include:
An intuitive visual editor
Countless widgets
WooCommerce compatibility
UX/UI features and tools
One-Click template installations
Hundreds of third-party modules
SEO tools
Beaver Builder
Trusted by more than 1,000,000 WordPress sites online, Beaver Builder quickly becomes the go-to front-end page builder for new WordPress users. The Beaver Builder theme and page editor plugin are intuitive and easy to use, even if you are a complete beginner. The assistant plugin for BB makes it even easier by allowing you to quickly navigate your website and WP dashboard. At the same time, the Beaver "Themer" add-on lets you quickly and easily create additional pages such as 404 and maintenance pages for your site.
Some of the best features of Beaver Builder include:
An unlimited use license
Yoast SEO compatibility
An intuitive drag and drop page builder
Beaver Themer add-on
BB Assistant plugin
World-class support
SiteOrigin
SiteOrigin may very well be the best free WordPress theme for visual page building. Featuring a ton of the best features generally reserved for themes costing hundreds of dollars, SiteOrigin is, without a doubt, the best value WP infrastructure available on the market today. With more than 2.5 million active installs and a whole host of excellent compatible plugins, this is a one-page builder you don't want to miss out on, especially if you are on a tight budget.
Some of the best features of SiteOrigin include:
A user-friendly page builder
Drag and drop interface
A huge library of widgets
SiteOrigin CSS customization
Tons of free premium themes
It's free!
WPBakery
Unlike some other options available, WPbakery features not only a nice front-end drag and drop page builder but also a back-end page builder, meaning that those who have a little technical knowledge will be able to manage and navigate the site updates quickly and easily.
A central selling point is a fact that WPbakery works with any WordPress theme; so, you can install it on your existing site and effortlessly give your present design a new look and feel for less than 10% of what a decent web developer would charge for a redesign.
Some of the best features of WPbakery include:
Skin-builder element styling
A massive template library
Extendable with an API
An advanced grid builder
Fantastic online support
WP PageBuilder
There may not be a better free WordPress page builder than WP Pagebuilder. The list of features included is impressive. The UI is also straightforward to use, even for complete beginners building their first website with absolutely no technical knowledge of coding. Like all of the other WordPress page builders on this list, WP PageBuilder features a nice drag and drop front-end page builder that supports numerous widgets and add-ons.
Some of the best features of WP Page Builder include:
Built-in blocks
Undo/Redo system
Shape dividers
Resizable columns
Easy import/export
Integrated SEO
A CSS editor
Custom fonts
Device responsiveness
Nested rows
It's free!
It's hard to say which is the better free WordPress page builder between SiteOrigin and WP PageBuilder; check them both out, and you'll be able to get a better sense of the differences in UI/UX so that you can choose the one that you think you'll enjoy working with more.
Gutenberg
Gutenberg is a revolutionary new way to interact with WordPress and build websites visually; the first time you head to the Gutenberg website, you will immediately get it. Simply put, Gutenberg is the easiest way to build out new WordPress sites if you can't code and want to design and develop visually.
To be clear, Gutenberg itself is an editor; but it's not what you're thinking of when you picture the classic WP back-end editor; it's a flexible, modern, and robust page creator that's meant to make the job of putting up an excellent website almost effortless; and it does just that.
Some of the best features of Gutenberg include:
The new blocks tool
Focused content
Custom posts and pages
Works on any device
Does more with fewer plugins
Reduced page load
Multimedia integration
It's the best visual editor
SiteManager
For those who try out a newer and easier way to build websites, SiteManager may be the best option alternative to WordPress on the market. With a design that's second-to-none, building and managing your new website is practically effortless. Given that SiteManager is a collaborative platform, you'll have access to all the tools and resources you need to ensure that your website looks great and, more importantly, does everything that you want it to.
Global stylesheets make it easy to reuse elements and styling so that you don't need to reinvent the wheel for every new webpage or website that you create. SiteManager is an excellent choice for those who work as freelance web designers or developers or people who manage a portfolio of different sites either for themselves or for clients.
SiteManagers' front-end page builder always generates clean code that makes it ideal for those without a ton of SEO experience. Best of all, every component works directly with CMS data so that you won't need to install a bunch of plugins to work on patches or updates. SiteManager is also one of the few solutions that include integrated cloud assets, meaning that you won't need to chew up your device's memory when building out sites that are media intensive.
Some of the best features of SiteManager include:
An intuitive no-code editor for designing sites and web pages
Custom back-end code controls for those that do have technical knowledge
An easy-to-use visual content editor that's optimized for SEO
Collaboration features for working with your team remotely
A clean minimal design aesthetic for a modern web experience
Flexible grid and layout options allow for pixel-perfect designs
Quick custom templates for those who need a site online right away
Advanced animations for memorable webpages and site navigation
SiteManager is without a doubt the best alternative to WordPress for those who want a stunning website but don't know how to use WordPress or simply don't want to. There are several excellent options on the market, but SiteManager boasts many of the best features from each of them in one package.
Depending on your skill set and experience, you may want to go with a WordPress page builder that relies heavily on custom code. Still, if you don't know how to use WordPress or just want to put an excellent website online that will work well and do its job, then SiteManager is our top recommendation.
Elementor May Not Be The Best Option Anymore
Make no mistake about it Elementor is worth every penny; it's enjoyed an unprecedented reign as king in the WordPress visual page builder space for years now, and for a good reason; it does everything you could possibly want it to.
The problem with Elementor is that it's expensive, and you need a licence for every site you use it on, and you need to pay for it again every year for each site. Big-budget web agencies may very well want to go with Elementor, but at the end of the day, the best option is the one that will do the job well without breaking the bank.
In recent years several new competitors have emerged that challenge Elementor for the title of the best visual WordPress page builder. Platforms that may be even easier to use and are much more affordable both in the short term and long run. If you want a free solution, go with SiteOrigin or WP Page Builder. If you want the best overall visual editor, try Gutenberg. But if you want the best overall platform for building out stunning, high-performance sites and don't want to code anything, we recommend SiteManager.
What features are you looking for in your next website builder? Be sure to let us know your thoughts about which WordPress visual page builder you like the most and why!
Drop us a line here.
Start building today
Streamline your creative process and keep your team aligned with our collaboration tool.