Design & Layout
Experience the power of code. Without writing it.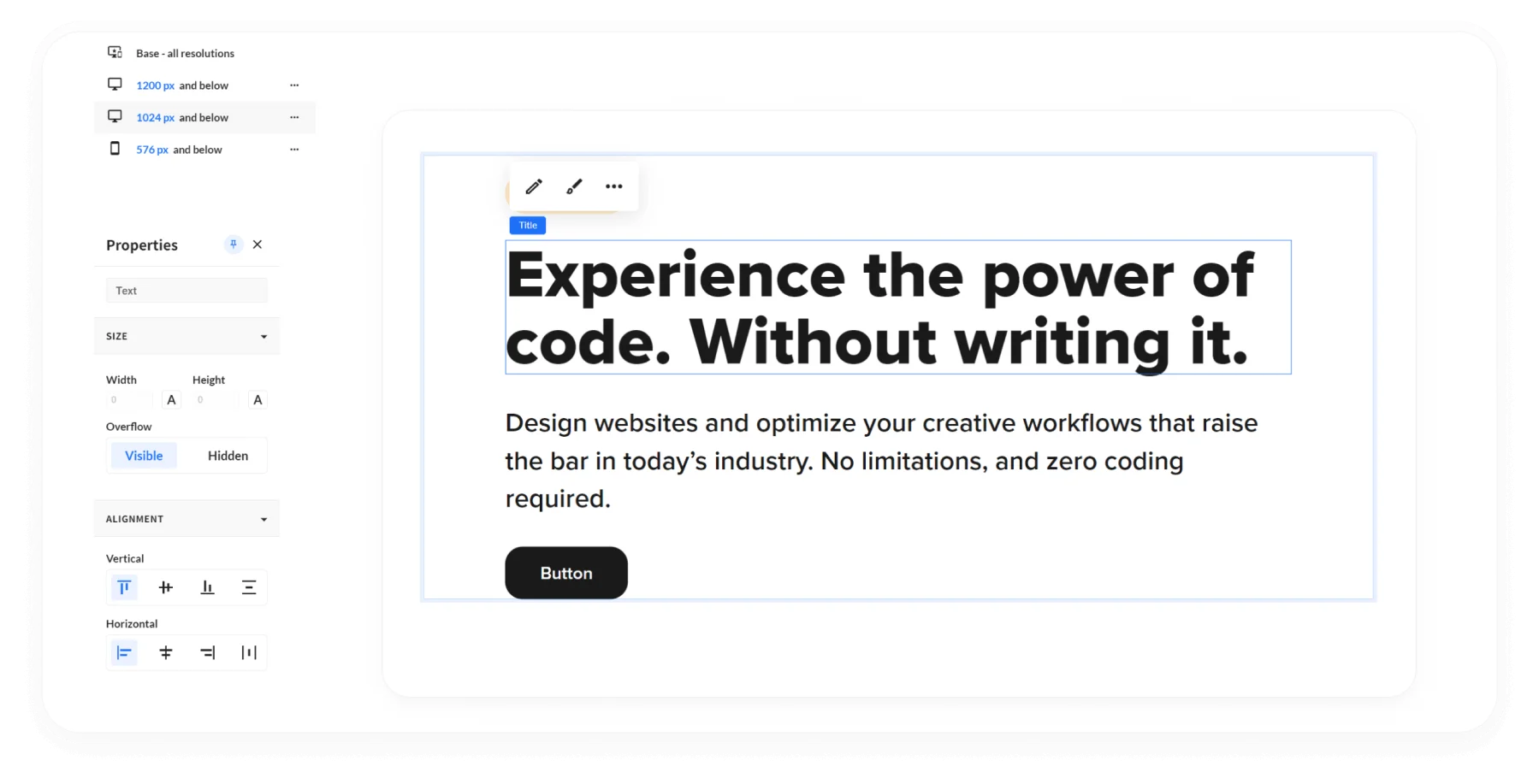 Full design precision without a line of code
Elevate your design game and revolutionize your creative workflows with our cutting-edge platform tailored for designers. Design visually stunning websites and push the boundaries of innovation in today's industry. With our feature-rich platform, you'll experience unparalleled creative freedom, all without the need for coding.
Unlock the power of no code layouting and styling, allowing you to design with ease and efficiency. Customize your typography with our extensive library of custom fonts and create a cohesive visual experience with global stylesheets. Seamlessly implement responsive design with global breakpoints, ensuring your websites look flawless across all devices.
Embrace the future of design and take your projects to new heights with our designer-focused features.
Wait - There's more!
Don't see the feature you want? There is more under the hood!