Low Code development
Create and modify every detail of your website with the world's most advanced browser-based code editor. Gain complete control, build unrivalled experiences.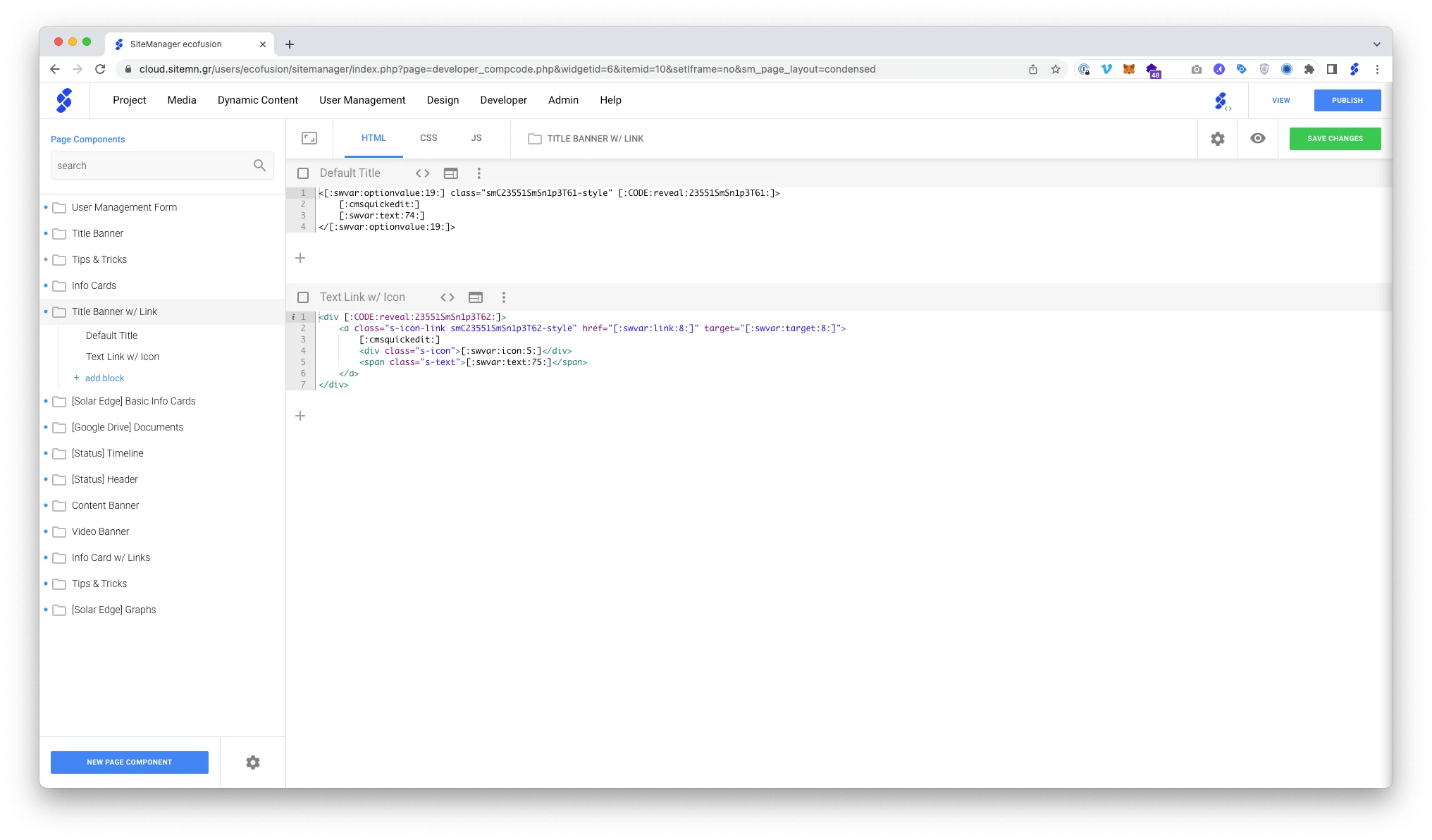 The potential of rapid web development!
Unleash the potential of rapid web development with SiteManager's Low Code Development feature. Empowering designers and developers alike, this innovative capability enables the creation of dynamic and feature-rich websites without extensive coding knowledge. With code splitting and optimization, Low Code Development streamlines the development process, allowing you to focus on crafting exceptional user experiences.
SiteManager's extensive code snippet library provides a wealth of pre-built functionality, empowering you to seamlessly integrate advanced features into your projects. Automate backend functionalities such as content management and design engine, freeing up valuable time and resources for creativity and innovation. With SiteManager's Low Code Development, bring your web development ideas to life faster, efficiently, and with precision, all while delivering exceptional digital experiences to your clients.
Wait - There's more!
Don't see the feature you want? There is more under the hood!