"With competitors at every corner, agencies need to start working faster and more efficiently to remain profitable"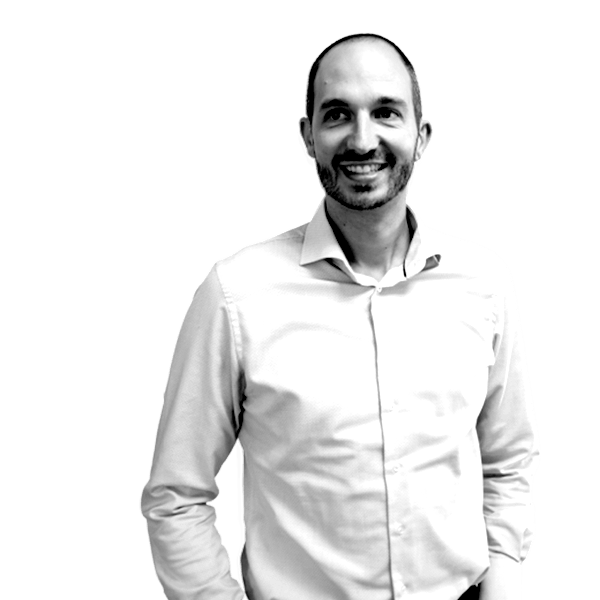 Alexander Hoogewijs
Every business needs a website, that much is clear. With the rise of do-it-yourself website builders it even seemed like entrepreneurs and small businesses would start building their own websites. But that trend is limited to new businesses and start-ups with limited funding, says Alexander Hoogewijs, co-founder and managing partner of SiteManager. He believes that the value of a web professional cannot be underestimated.
Ten years ago everyone seemed to believe that eventually every entrepreneur would build his or her own website. But that didn't turn out to be the case. "Four out of five websites are still being developed by specialists, and nothing seems to dispute that. Most businesses don't have the time nor the necessary skills and still go looking for a web professional or agency to build their website", says Hoogewijs.
Entrepreneurs prefer working with professionals because of their expertise and service. "Agencies don't just develop a website, they help their clients turn their websites into a successful one. Many of the businesses in the web industry have transformed into a full service agency. Besides web design and development, clients expect additional services like digital marketing, search engine optimization, copywriting and online advertising". Agencies are operating in a highly competitive market where the margins on web development are dropping. "With competitors at every corner, agencies need to start working faster and smarter to remain profitable", Hoogewijs explains.
The power of the cloud
To make the process of developing and maintaining websites more efficient, Alexander Hoogewijs and Dieter Crombez, the two founders of SiteManager, looked at the recent trends in technology. "Thanks to the possibilities of the cloud we've been able to automate a lot of the repetitive steps in the process. Our users no longer lose time setting up new websites and maintaining themes, plugins and servers. This is the real game changer for many agencies because it allows them to spend more time on the creative and strategic aspect of a website."
"The power of the modern browser has made it possible for graphic designers to build things in the browser that used to be only possible via Photoshop", explains Hoogewijs. "Before the cloud, front-end developers received an image of the design and had to convert that into code. Today designers can build layouts in the browser and their designs are automatically coded by the platform, connected to a visual CMS, and made fully responsive. That saves a lot of time."
"Designers can use their entire creativity without being limited by the platform. The real difference between SiteManager and other cloud-based solutions is that it is virtually unlimited. With our developer application a developer is able to access and edit the code of the website. If you're able to build something using front-end code, nearly everything is possible", says Hoogewijs.
A third trend that the company is leveraging, is the business model of Software as a Service. "Like many SaaS-platforms an excellent support is key. Our community expects that we responds swiftly to problems or questions. We put a lot of effort in training our users and have a team of dedicated web coaches that support and assist them."
Collaboration
With its platform, the company wants to facilitate the collaboration between professionals. "Look, today there are two kinds of platforms for web design. On one side you have the technical developer platforms like WordPress, Joomla and Drupal, and on the other side you have designer platforms like Webydo, Squarespace and Webflow. Both have obvious advantages, but they also share a common problem: they focus on a single core creator. But in modern web development you need different people to work on the website: designers and developers, copywriters, SEO specialists, and other freelancers."
"Creating a platform that allows all these different people to work together wasn't easy. We chose to build a seperate application for each profile. This way everyone can work within an application that is familiar to them. It also allows the end client to use an intuitive visual content management system so he or she can make changes to a website without interfering with the design or code. This separation between content and design really avoids a lot of problems."
Huge ambitions
The co-founders of SiteManager are ambitious and are looking to conquer the European market. "Today we help all kinds of businesses. From small freelance studio's to large web design agencies. Last year a digital marketing studio from Belgium that built over 2,500 websites in the past five years switched from WordPress to SiteManager as their primary toolstack. For us this was proof that our solution works."
This article was originally published in the Belgian magazine Bloovi.
Start building today
Streamline your creative process and keep your team aligned with our collaboration tool.