Artificial Intelligence
Start using SiteManager's AI Tools and features to spark creativity, improve ROI and boost efficiency.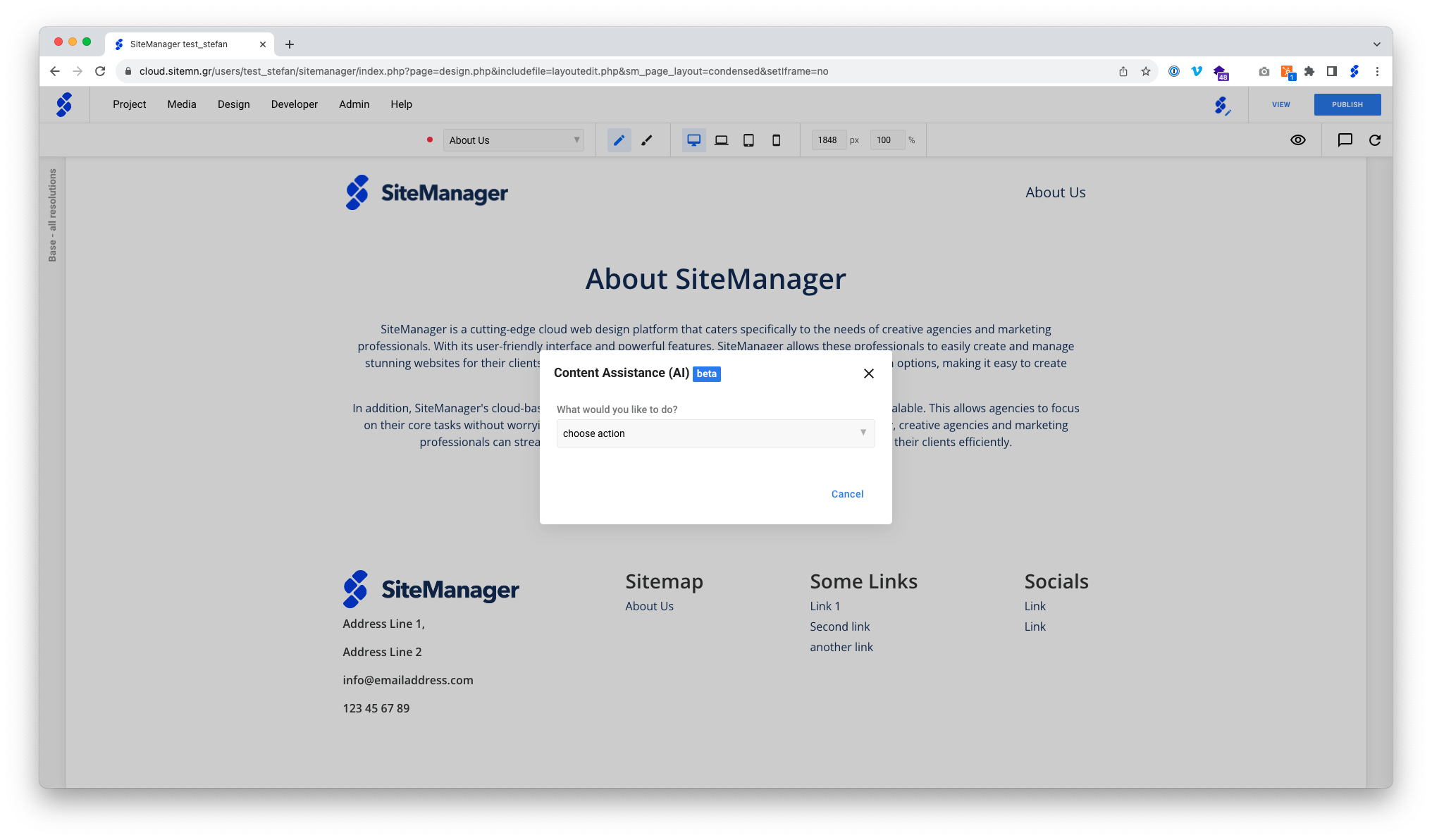 In tune with your audience
Crafting engaging and valuable content is crucial for attracting visitors, generating leads, and driving revenue. However, the process of creating content can be time-consuming and resource-intensive.
SiteManager's AI-powered content assistant optimised for marketing purposes leverages OpenAI's GPT model to enhance productivity and foster creativity. This innovative tool empowers marketers, sales teams, and service professionals by not only streamlining mundane tasks but also improving the overall quality of their work.
The content assistant seamlessly integrates with SiteManager's existing suite of products that you are already familiar with. It allows you to effortlessly switch between manual content creation and utilizing AI assistance to generate captivating copy for various purposes such as blogs, call-to-action statements, website sections, SEO titles, and descriptions.
Say goodbye to writer's block or the hassle of juggling different tools or learning new ones - SiteManager has got you covered!
Wait - There's more!
Don't see the feature you want? There is more under the hood!