Tips For Great Video Conferences In Collaborative Web Design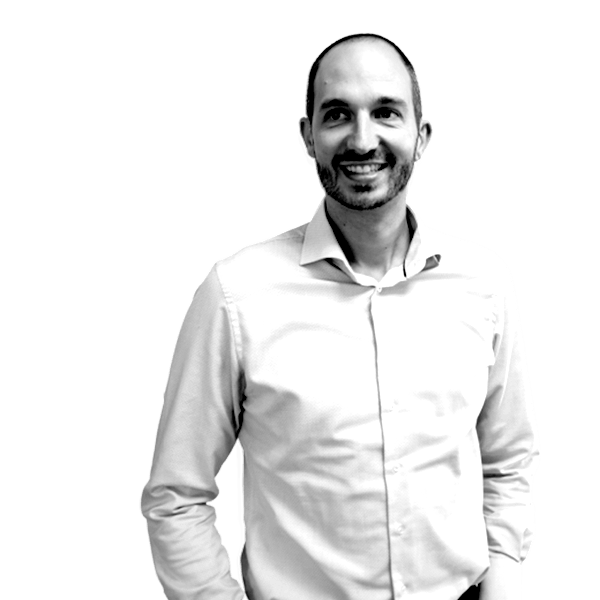 Alexander Hoogewijs
Design systems easily set up a collaborative web design workflow process for your team. Make sure your video conferencing tools support this setup as well. Whether native or to your design system or not, we've got some tips to ensure your video conferencing application complements your fluid work culture. It should simply work great for your web design team.
The newest video conferencing solutions available today are extremely user-friendly. They're easy to access, and portable to nearly any device with a standard camera included. This makes the top solutions highly adaptable and consistent, to help any size team smoothly engage together online. It helps web development teams discuss key project details face-to-face, and better collaborate on web design projects anywhere in the world.
Video Conferencing Enables Collaborative Web Design Anywhere
The right video conferencing app can support SMB web design agencies with a flexible work culture and a cloud-based, efficient, and collaborative web design system. Startups, small and growing marketing web design groups are often a hybrid mix of working styles, offering remote and flexible schedule working options.
Video conferencing has been supporting this new flex culture for a long time. Now, video conference use has accelerated thanks to its technology advances. Through cloud-hosted web browser access, video conference tools are now widespread across almost all devices and platforms. They're much easier to access and use, many times without any kind of app downloads or installs. This adds a huge boost for collaborative web design teams already working seamlessly in the cloud.
The reason for this video conferencing expansion has been largely cost savings with telework and telecommuting from home. Costs like driving and commuting time, gasoline and public transport expense, environmental pollution, expensive airfare, international travel time lost, and physical office space leasing - just to name the top ones. But it's also opened great doors for working parents and family caretakers, employees with serious health issues, and worldwide freelance talent.
These advantages are especially huge for these smaller, startup teams and agencies working in web marketing, web development and design. Web design is already natively digital. This makes doing all other work functions and communications in the same virtual cloud space incredibly efficient, powerful, and profitable.
Top Video Conference Features For Web Design Teams
Web marketing, design and development teams can maximize their video conferencing sessions inside their collaborative web design workflows. To do this, here are the top features web design teams and agencies should look for in a video conference application. These specific features support a team with a highly collaborative web design culture, to maximize their time and effort seamlessly.
Basic Video Conferencing Benefits For Web Teams:
- Easy, seamless user experiences for hosts and attendees: Ensure access is clear and easy for teams and clients, so everyone inside and outside your organization has a memorably great video session together.
- Specific screen-sharing options: Most often, web design work takes place across many types of projects and windows. Make sure your video conference tool lets you lock down the specific screens, views, or windows you want to share.
- Audiovisual host controls: Especially useful in branding presentations, team calls, and training webinars. The host can choose to mute or unmute audience members until a question session at the end. Also a great feature for video conferences with large numbers of attendees, to minimize background noise.
- Remote control shared hosting: A solid remote control sharing function allows many hosts to present together seamlessly and professionally from any location.
- Session recording and distribution: Ensure every team member and client gets all details down by sharing a recorded version of your video conference call. It's also a great way to create an evergreen training library or permanent project record.
- Toll-free international phone lines plus VoIP: Affordable toll-free phone dial-ins plus a VoIP option for team members across the world are helpful cost savings. They connect everyone smoothly and visually, and collaborate on great web work ideas and projects in real-time.
Advanced Video Conferencing Benefits For Web Teams:
- Live chat notes, whiteboards, and automated transcriptions: A great way to make sure all questions and comments get reviewed during or after the video call. Whiteboards can help illustrate notes, bullets, and drawings. Automated video transcriptions capture all details and share faster meeting summaries with teams and clients.
- File storage and distribution: File storage and distribution helps you quickly distribute relevant work assets, files, links, images and more, to ensure all participants have fast access to the specific project information discussed.
- Language support, and closed captions: Especially with large and diverse international teams, video conferencing software that supports many languages can automatically create a translated transcript of the call, along with closed captions to connect teams all around the world.
- Smart controls and virtual assistants: AI features can automatically provide those valued call transcriptions, video recordings, chat concierge, custom waiting rooms and preview messages - plus automatic email distribution - without the host even lifting a finger.
Extra Video Conferencing Features For Web Design Teams To Consider
There's a few extras to think about when choosing the best video conference application for your collaborative web design marketing team, even if they're not as high a priority for web design co-creation work:
- Maximize Bandwidth For Quality Calls: In a cloud-based streaming environment, make sure your network has more than enough bandwidth to accommodate your new video conferencing solution. No matter your network size, it pays to have your IT people tweak it for best performance and avoid meeting glitches.
- Plan Your Video Conferencing Cost: Browser-based pricing today is affordable and flexible. Take advantage of any initial free trial periods to evaluate your video conferencing needs, and the features each solution offers to your team. You will have to select just one app, since they don't work together. But most of them will provide the functions you need to connect from anywhere effectively.
- Ensure Scalable Video Conferencing: Make sure each solution can still affordably grow to fit your needs along the way. If you're in the SMB web agency space, a huge enterprise step-up solution may not be cost effective for you. Luckily, there's many flexible choices among the top video conferencing apps out there.
- Consider Secure App Features: Some clients may want better privacy for sensitive or confidential brand asset info, or proprietary products. Consider adding security features like meeting passwords, meeting lockouts, custom secure waiting rooms, or even end-to-end encryption with full application downloads.
Many of these listed basic, advanced, and extra features are included in the most popular video conferencing brands for business like Zoom, Cisco Webex, Google Meet, and Microsoft Teams, with Intermedia AnyMeeting and LogMeIn GoToMeeting rounding up just about all the key features described.
Take advantage of their free trials. Sample which solution fits best with your team's collaborative web design system in the long run. Then, enjoy working face-to-face remotely and sharing details, files, and meeting notes in real time together!
Enhance Your Collaborative Web Design Team's Engagement Anywhere!
When your team can't all work in the same space together, video conferencing comes to the rescue. In a cloud-driven world, video conferencing greatly expands remote work and social ability. "Work Anywhere" is redefined, with fantastic video conferencing options in the works for years!
Choose a video conferencing system to complement your smooth web design workflows and enhance your collaborative work culture. With everyone working together, your design system captures and stores all your project-related video conference meetings, notes, and shared files.
With SiteManager - a lean, web-based website design system - you get meeting rooms: the video conferencing module located on your project dashboard, and native to your design system. Powered by Vectera, these video conference meeting rooms can be private or project-based. This lets you seamlessly collaborate with coworkers and clients alike, sharing the same browser window as your project details.
Advanced functions like screen-sharing, whiteboards, peer-to-peer secure encryption, co-browsing, screenshots, file sharing and storage, and permanent rooms all ensure your video discussions remain archived along with your project work info for reference. Your SiteManager meeting rooms are located on your project dashboard, and can also be permanent or deleted as needed:
SiteManager meeting rooms store all your internal and external project reviews right inside your web design system project space. This saves even more time in a streamlined web design process. It keeps your video calls well documented and more organized, ensures details are never lost, and lets project revisions happen even faster inside your design system.
Request a SiteManager web design system demo today to experience your own project meeting room video conference ability. Plus review and sample all other skill-based collaborative web design workflow modules: projects, code, design, and content teams. We're excited to connect with you soon!
Start building today
Streamline your creative process and keep your team aligned with our collaboration tool.