5 Ways Design System Tech Helps Competitive Web Agencies Work Remotely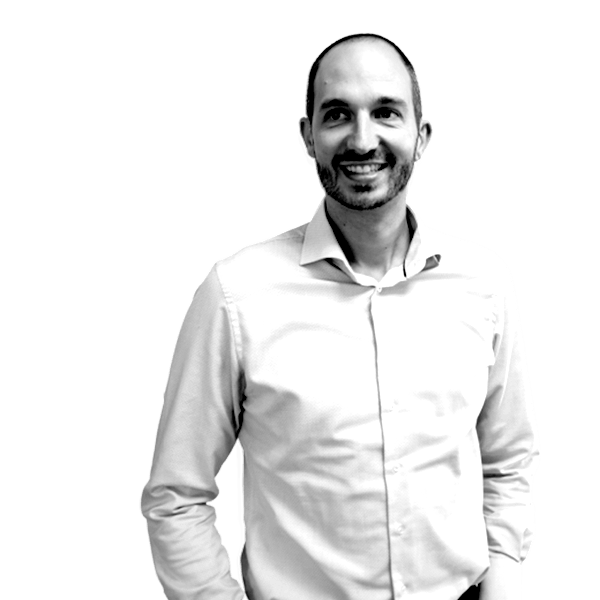 Alexander Hoogewijs
A web design system is your website agency's sustainability plan, inside your office or working remotely from home. This lets ambitious teams seamlessly continue building and designing creative new websites for clients, without sacrificing precious time, speed, or creative muscle. Building on a portable, cloud-hosted foundation, the sky's the limit to get top-quality work done on demand, anytime and anywhere.
So, how does a design system enable competitive web design teams to adapt and thrive in the face of unprecedented and challenging outside events? Here are the main ways agencies benefit when working remotely from home or from nearly anywhere.
1. A Design System Functions As Your Digital Work Hub
Your agency's web design system is your unified, digitized work hub. All your creative assets and processes live there together in one harmonious, central digital workspace.
In your ideal website design system, you can build and host the exact functions your team will use in creating and managing their work. Say your team mainly creates templated, no-code web design layouts with great copywriting headlines. For this, you probably want specific work modules for design, content editing, and project management to oversee it all and keep iterations flowing.
For full-stack web design and development, the coding work module in a design system is another dedicated module. There, your coding team can use nifty, pre-made code snippets. They can also create their own brand new web components customizable by language and function, using specific web programming screens.
In either scenario, not only is your team workspace highly functional, modular, visually clean, and cloud-hosted, it's also portable. You have browser access to your central workspace anywhere with a good internet connection. Plus, technical support layers, skill-based employee learning, on-the-job training, and even mentorship modules all help maximize your design system's value to team members.
In summary, when you have a highly organized, digital creative workspace hosted in the cloud, you can keep working confidently. Your team, work culture, and projects can follow you anywhere at a moment's notice, without skipping a beat.
2. A Design System Supports Your Work Culture
Perhaps most importantly, your design system can better let your team preserve a much-needed sense of consistency and normalcy working outside the office, during good times and odd times. Yes, it's true that design systems build on lean principles for efficiency; but these are also human-centered. They focus around the different people among your creative web development teams. They serve each of their specific work ecosystem processes, tailored to different skills and needs.
A feeling of continuity and connection from smooth and stable web design workflows may prove crucial. It helps your team to feel professionally supported through critical ups and downs. In unpredictable times, this can also help boost positive feelings and maintain work confidence. The psychological benefits of effective and familiar routines, fluid processes, and structured work habits can nurture your team culture and morale.
When disruption temporarily changes your team's location, having unfragmented processes that resist being paused or blocked is important. These in turn sustain good work quality and timing the whole time.
Let's face it, humans seek certainty by nature. It's an innate survival instinct we tend to follow mostly subconsciously. We try to avoid unpredictable situations and unknown risk in our daily doings. Nurturing your team's morale with predictable workflows and smooth, collaborative design processes might be the single most important factor that design systems provide your team in and out of your office. Especially during unexpected times of upheaval or unavoidable remote working assignments.
3. Sustain Momentum With Your Design System
For web development and design agencies, momentum is probably best defined as fast iteration. What are the main factors supporting and sustaining your optimal project iteration flow? In other words, what's keeping your team as speedy and efficient as possible with the maximum impact, both in and out of the office?
Using a design system helps maintain or improve project momentum, thanks to a number of factors:
Lean, modular, and appealing design views for each team's specialized skills,
Collaborative web design processes encouraged by smooth workflows and efficient processes,
Always-on web design system in the cloud, with a flexible browser-based ecosystem,
Customizable, shared libraries enabling reusable components and highly efficient, hierarchical atomic design methods,
Smart data features offering work tips, shortcuts, and optimal closed-loop performance feedback metrics for your team projects,
API integrations to connect parallel working info from other CMS systems with your design system, for a truly centralized work hub. This helps avoid fragmented information processes outside your design system.
4. Safeguard Your Agency's Creative Braintrust
Your body of creative web work also lives in your design system. It's an efficient and convenient place to store all your projects in a secure, cloud-hosted, backed-up digital vault.
Here, you can organize your work in a central location for access anywhere. Your creative brain power is safe. Nothing is ever lost, and you don't need to worry about future "brain drain" if anyone on the team moves on. Your innovations and creative resource history remain safe along with your custom design system, for review and repurpose as desired.
A modular design system also protects your creative web assets and ideas in a system of shared and private libraries. Team members can access selected component libraries without fear of losing or deleting files. Everything gets backed up in the cloud.
Likewise, stored UX and UI guidelines and documentation offer a shared, living reference for your team's use in a centrally accessible location. These design system features are also what enables web designers and developers to iterate faster using atomic design principles.
Shared, central libraries and documentation back up your work so that it's always ready to use, from wherever your team is designing amazing website projects that day.
5. The "Always On" Remote Work Design System
The most reliable aspect of working in a design system to create websites could be that it's always on. Your team of people may run on defined schedules, but your design system never sleeps. It's there for any after-hours tweaks, flexible scheduling needs, and non-routine work.
This lets you smartly organize web project communication to connect team members with the latest project details. Likewise, clients enjoy seamless insight into project touchpoints ready for their creative review.
Thus, the beauty of this portability in the cloud is that your processes go with you anywhere, maintaining your productivity high. All while safely, reliably, and powerfully backing up all your project components and deadlines. A design system provides this extra assurance and reliability across the team, allowing everyone to contribute work regularly at a flexible pace as needed.
Integration with other working API processes ensures your processes remain whole as well. Sustaining key CMS database information meaningfully into your design workflows avoids wasteful digital fragmentation for the team. It makes your design system a truly unified working ecosystem with collaborative web design workflows.
Collaborate And Design Together Anytime, Anywhere
Whether remote work from home is your culture or just temporary, a web design system best supports you and your team. For those times when you can't all work in the same space together, your design system provides familiar, streamlined, central continuity for your teamwork to continue their unbroken collaborative web design processes. Smooth work flows and better organization never pause or slow. With your work structure and systems in the cloud, they're flexible and portable for your team to access anywhere.
They say consistency is key. A dedicated creative workspace in the digital cloud is the key to great, uninterrupted creativity, smooth design workflows, positive morale, and sustained productivity. Your agency's design system workflows let you steadily work around any outside fluctuating conditions the market may toss in your team's path.
This way, no matter if your team is meeting online, at a coffee shop, or at the office, you've still got the best set of cloud-based work processes set up to achieve sustainable web design greatness together.
If you're curious about unleashing your team work anywhere, check out the powerfully simple features a design system like SiteManager offers for creative web development agencies and designers. Or, drop us a line here to learn more. We look forward to connecting with you!
Start building today
Streamline your creative process and keep your team aligned with our collaboration tool.