Choosing The Best Web Design Agency For Your Digital Brand Growth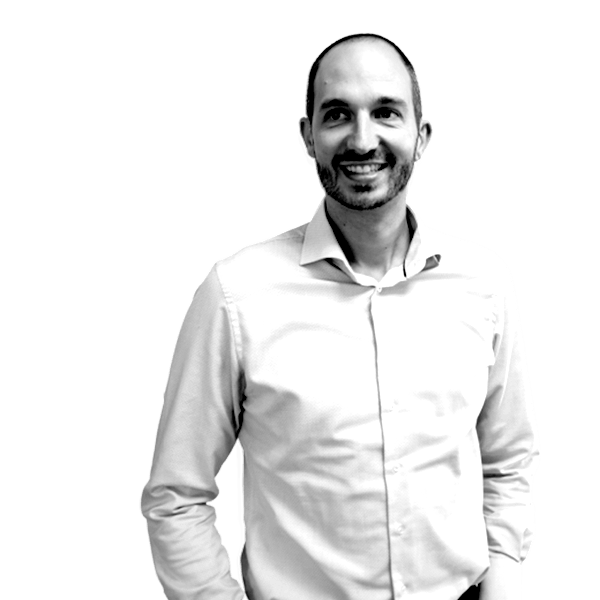 Alexander Hoogewijs
If you're an SMB - a small or medium business - looking for professional web design, you're not alone. Our research shows almost 90% of clients looking to redesign their website today still steer away from DIY web builders. Sure, these website builders are an easier, lower cost solution - but they also require the business manager's time, effort, and attention.
Plus, DIY web builders' design options are limited, and they don't include any added code support or customization. Growing small and medium businesses are looking for better outsourced solutions from experts. Ultimately, it's they who can consider their unique online brand image and value proposition across a new website - and beyond.
SMB's Seek Professional Website Advice
According to GrowthSandwich, most times business owners also want expert leadership advice on their new web design strategy and brand communication. Often, they're willing to pay a bit more to get their brand message accurately represented in their new website relevantly, efficiently, and uniquely. It's why more business owners and growing brands turn to website design agency teams, who can deliver on this complex need.
Often these agencies have several core roles and highly efficient atomic web design techniques. They work in a design system to collaborate smoothly and create better websites faster. Web design agencies achieve this with a strategic mix of pre-made design templates along with custom code, design, and content. It's all overseen by a project management function for effective iteration and communication throughout.
Now, with the rise of no-code web design platforms built around collaborative web design practices, these web agencies can provide a better, faster design solution for more savvy SMB's. These are businesses who want a comprehensive brand communication strategy built around their website design.
If you're a brand owner, small business, or medium-size enterprise searching for the best web design agency team, here's a good list of starting questions to ask before hiring them. These general questions will help you determine if a web design agency can provide what you need for your digital brand goals, and work well with your own team.
Strategic Website Design Questions To Ask A Prospective Agency
Discuss some of the main strategic questions with a potential web design agency, before considering any other factors for your new brand website:
- Can you fit our brand goals? Each company's goals may look different based on their size and services. Smaller business clients may have more targeted goals online, while medium-size clients and larger web brands may want a broader digital strategy reaching beyond their new website design.
- Can you understand our "why"? Find out what goes into a web agency's brand research and strategy design. This can help you confirm if they'll be able to accurately translate your business purpose to your new website's sales pitch or value proposition. It also ties into writing great content and developing top visual components. These should all support your website goals, whether they are membership, traffic, sales conversion, following, or a mix of all these.
- Can you provide new ideas and creative direction? Most clients are looking for creative leadership when it comes to developing their new website, to achieve a set of strategic business goals. An agency's web brand strategy guidance and industry experience can help guide any size client, along with tips and suggestions. Many clients are also looking for that added value in better-defined communication that aligns with their own clients goals and sales objectives.
- Have you worked with similar firms in our industry? It's a good idea to review a creative web agency's design portfolio to confirm their creative range and depth of expertise. Ask to also see their positive reviews and testimonials, which add a lot more context to the type of work they specialize in. It also sheds light on how they accomplish this for clients.
- What do your web design agency services cost? Keep in mind it may be hard to get an exact quote without formally scoping your web project needs. However, getting an idea of a web agency's average or baseline design prices can quickly help you assess if they're in your budget price range. Many agencies charge a set hourly rate to cover their team's labor and expertise, while others may deal in a project-based cost pricing.
Technical Web Development Questions To Ask A Prospective Agency
Once you've narrowed down your choices based on web agency strategy, go in for the tech talk. Get the technical website design questions out of the way next, before jumping into the creative questions:
- Do you provide secure and reliable website hosting? The most convenient web design solution should have all the website features seamlessly included. Most web design and development teams out there will either provide their own cloud-hosted web server space, or work with a web design system provider who does. Secure encryption, site backups, and website ownership privacy are features usually also conveniently included for the website owner.
- Can you ensure our website will be responsive? This should come standard with any professional web design agency's expertise nowadays. Any professional team designing a great new website needs to ensure it looks good across any browser or device. It must flow well no matter the screen size. It should also load fast, and get your message across well. In fact, in a convincing 2020 web design study from Hubspot, 93% of people said they left a website because it didn't display properly on their device. Another 90% of people said they left a website because it was badly designed. Fully 93% of people have left because a website didn't load quickly enough.
These figures highlight usability and design as critically important for any website's long-term success. Responsive, fast-loading web design plays an important part for the user experience. Incidentally, it also factors into SEO (search engine optimization) of a website for better rankings in Google and other top search engines.
- Can you integrate a new website with our current business tools? An expert web design agency with solid development muscle should have no issue integrating business tools with your new site functions and components. They can also suggest newer, better business tools to modernize your processes and provide a smoother data integration. This includes things like your CRM (customer relationship management) database, spreadsheets, chatbots, email, marketing automation, eCommerce data, user portals, etc.
Creative Web Design Questions To Ask A Prospective Agency
Now that you're on the road toward working with a web design and development agency, dive into the main course. Figure out exactly what creative styles and options their team can offer, and how the process fits your style, your brand needs, and your goals:
- Can you provide us with both template and custom website page options? A web design team should be able to provide you with a series of both options, to best suit your web brand vision and communication goals. In a design system with dedicated creative modules, either option can be designed or modified efficiently to suit your needs.
- Can you develop custom website features and functions as needed? Find out if custom-made programming is available for your new web project. This could be in the form of pre-made code snippets and customized development options, both easy to accomplish inside a lean but powerful modular design system.
- Can you optimize our design and content for website SEO? Most agencies include this in their work, but it's still a good idea to ask about it. Find out if they will be identifying a targeted list of search engine keywords, and working them into an SEO-friendly design that combines into both off-page and on-page SEO-optimized web content for the reader.
- How fast can we see a first draft design and a working version? Web agencies working in a design system should be able to ace this question. With clear strategy inputs, atomic design principles, and collaborative web design processes, your web design agency will provide a fast iteration workflow. You'll be able to see a clear strategy in their component development, efficient component reuse, and fast design updates to keep the project on time.
- How will I as a client fit into the review process? A lean, efficient web design team will provide you access to an easy design system CMS (content management system) module with specific content controls. There, you can give feedback on the project without any risk of accidentally changing a building block in your new website design. Incredible power without any mistakes!
- Can you design an international website in multiple language versions? Multilingual options should be no issue for a web team using a design system with multiple language version support. Make sure the team can offer this option to complement your international brand strategy on a larger scale, or even localize web content further by individual location.
Post-Project Web Design Work Questions To Ask A Prospective Agency
You've got almost all bases covered. Now just make sure your web design team will deliver what you need on an ongoing basis, once your website project is complete:
- Will we have the ability to make ongoing updates in a CMS we can access? With most web design systems, this is no problem. Your web agency will have you set up inside a user-friendly content management system where you can modify any written content and basic contact info for your website. This way, you can also easily request project updates on a smaller scale as your brand moves forward online.
- Do you also provide integrated digital marketing for our brand online? Many agencies will offer added digital marketing support work to help better promote your new web brand. Find out if your web design agency can scope out new projects to develop your ongoing SEO target content strategy, social media communications, email message content, and paid online ads for search and social.
All new web content needs a promotional push to get started. Your creative web design agency may be able to integrate and incorporate many added creative services tied to your website right inside their collaborative design system module.
Start Prospecting Your New Web Design Agency Today
Today's efficient and fast design system workflows place professional web design within reach of tons more growing businesses today. Without breaking the bank, and without spending weeks burdened inside a limited DIY website builder, you can now get amazing web design to boost your brand image online. Plus, there's a wide array of website design teams with different styles to choose from.
With 75% of website credibility coming from design -according to WebFX- you simply can't afford to leave your digital brand to chance. Investing the time, money, and effort to build a professionally-designed site with appeal boosts your credibility, audience trust, and client sales.
If you're a web design agency or digital marketing team, go ahead and add these questions to own your sales pitch and value proposition. It may help you sell clients on new website design projects faster and with even more confidence.
And if your web design agency or marketing team is ready to level up to a lean design system like SiteManager, feel free to reach out to us today. We can schedule a demo to show how you can start increasing your efficiency, project scope, and design impact right away.
Start building today
Streamline your creative process and keep your team aligned with our collaboration tool.